A top-notch performance from Mumbai City FC helped them beat Bengaluru FC 3-1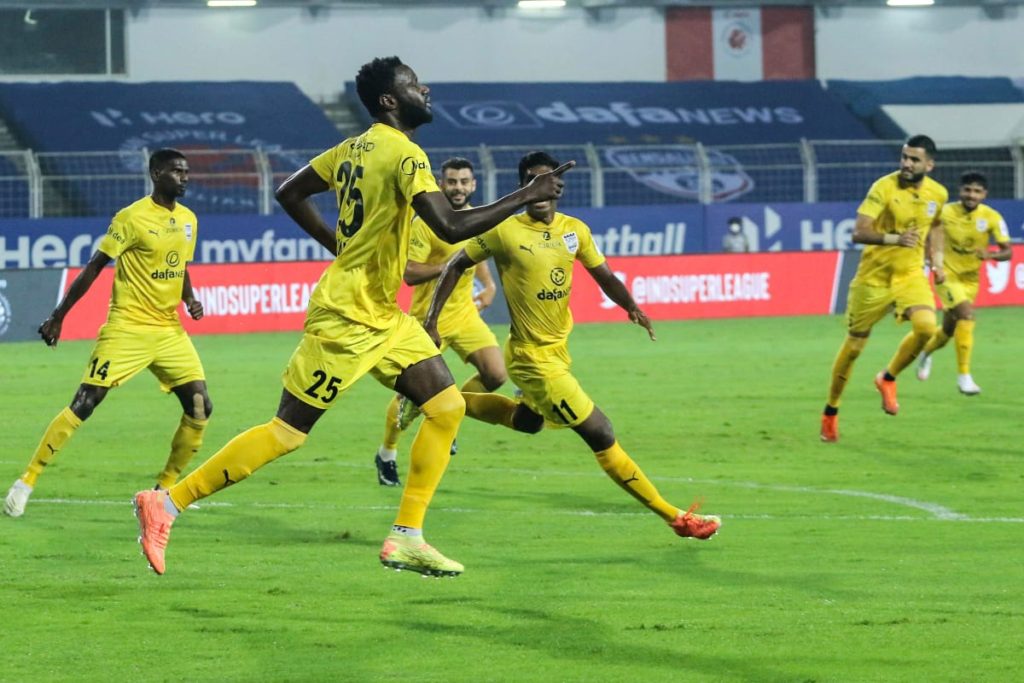 XtraTime Web Desk – What a magnificent day for Mumbai City FC and on the other hand, it's three consecutive defeats for Bengaluru FC. Mumbai hardly gave Bengaluru a chance as they again move up to the top of the table.
Mumbai City started just the way they play. Attack is the best form of defence is their mantra and did it just that way. Mourtada Fall scored his first goal as he gave Mumbai an early lead. He scored from a header in the 9th minute as Gurpreet Singh Sandhu had very little to do.
Just few minutes later, Bipin Singh doubled Mumbai's lead from a brilliant cross from Mandar Rao Desai. Mumbai didn't have to look back from there. Within 15 minutes, Mumbai were 2-0 up but they never went defensive. They were still dominating the match but Bengaluru countered them well in the last 10 minutes of the first half. They created couple of chances but couldn't capitalize. The first half ended 2-0 in favour of Mumbai City.
Bengaluru were much more disciplined in the second half. They played aggressive football but Mumbai were very solid defensively. They finally pulled one back in the 79th minute as Sunil Chhetri scored from a penalty. However, referee's decision of giving a penalty was a very controversial decision in the first place. Seeing the replay it was clear that Fall got the ball but it was too late by then. Mumbai quickly got back their 2 goal cushion as Bartholomew Ogbece scored the 3rd one for Mumbai. Gurpreet made a huge error leading up to their third goal.
Jahouh was sent off in the 86th minute as he recieved his second yellow card. Mumbai were down to 10-men but the players did their job and won the match 3-1.
Mumbai are once again at the top of the league with 22 points from 9 matches. Bengaluru are fifth in the table with 12 points from 9 games.
The post A top-notch performance from Mumbai City FC helped them beat Bengaluru FC 3-1 first appeared on XtraTime | To get the best and exclusive sporting news, keep watching XtraTime.