The hope of finishing in top four is not over : Robbie Fowler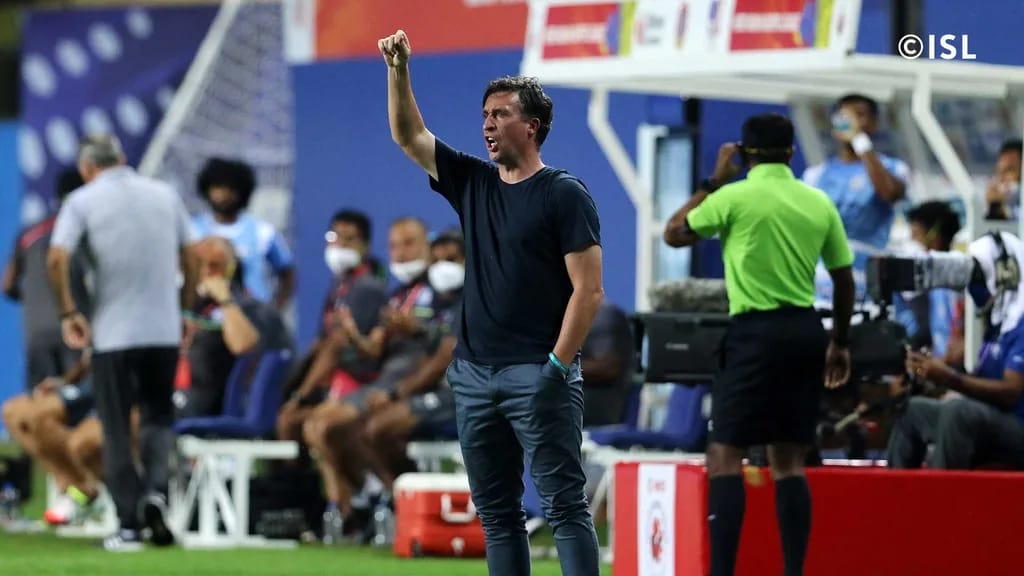 XtraTime Web Desk – SC East Bengal registered their first victory of the season as they beat Odisha FC 3-1. It was a much needed win for SC East Bengal to gain momentum and look forward for the rest of the tournament. Up next, they face a tough opponent in form of FC Goa and then they will face Bengaluru FC.
Robbie Fowler isn't concerned about the opponents but of the tough schedule. "I don't think they are trickier (the two games). The only think that's tricky is we will be playing them in short succession. It's not ideal for us. Everyone knows what our squad is and what we have got and what we are working with. So, I don't think these games are trickier. They can be harder. I don't want to disrespect any other team. We are playing tough games. We are working hard. Perhaps the only problem we have is that the games are in quick succession but we gotta go with it".
Bright Enobakhare, SC East Bengal's newest recruit has already won the hearts of millions of fans as he scored in his debut match. However, Robbie Fowler will now face a problem to select his five foreign players. Fowler said, "That's a good thing of having good players in the squad. The addition of Bright does give you the headache but it's a healthy headache. When you got good players, you have option to try different formation or different personality in the team. We'll explore all those options. All players will now certainty get minutes. We'll try to give them minutes and will try to look after the players".
Robbie Fowler then promised that they will definitely throw the challenge to FC Goa. "It's not going to be easy. We'll go out there and we'll put a game up. I can guarentee you that. Players will go out there with right frame of mind and a little bit of confidence because of the last game".
Fowler then clearly said that defence is not a concern for him. "I'm laughing about that now because in the first phrase, the forwards were the problem. Now, all of a sudden the defence is the problem".
Then the coach sounded hopeful as the Liverpool legend said that the race towards top four isn't over. "It's not over. We gotta go out their every game and have the aspiration of winning them all. We want to challenge for every game, we will challenge for top four. Mathematically, its not over and until that we gotta fight every game and give everything we have got. We will try to get the right results".
Robbie Fowler promises that his team won't be carried away with the win over Odisha FC and also accepts that FC Goa will be a tough challenge. He however want to overcome that challenge and keep SC East Bengal's momentum going.
The post The hope of finishing in top four is not over : Robbie Fowler first appeared on XtraTime | To get the best and exclusive sporting news, keep watching XtraTime.