A hard fought loss for SC East Bengal put Mumbai City in a strong position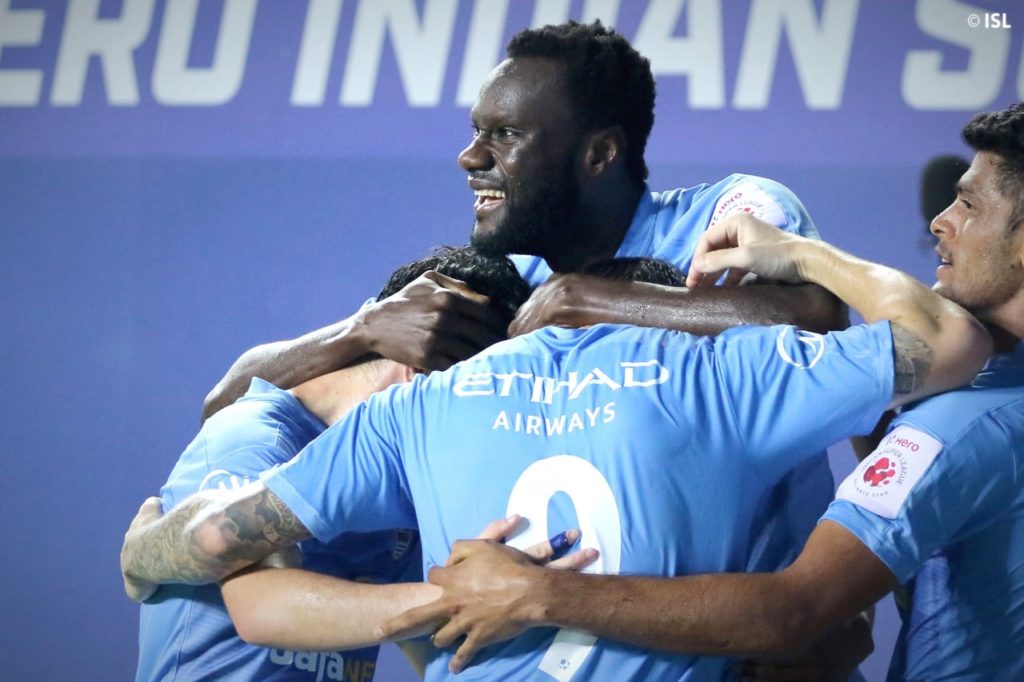 Mourtada Fall after his goal. (Courtesy – ISL Media)
XtraTime Web Desk – A five point cushion for a Mumbai City FC as they beat SC East Bengal 1-0 after the red and gold brigade failed to register one after a magnificent second half.
Mumbai got a very good chance to go ahead within the first 15 minutes. However, Hugo Boumous missed an sitter. He missed to score in an open goal after Debit Majumdar failed to keep the ball.
Mumbai however did manage to score in the 28th minute when their defender Mourtada Fall scored from a header and gave City an important lead. City got another chance to go 2 past SC East Bengal but Le Fondre failed to keep it on target. SC East Bengal's chances in the first half wasn't too problematic for the Mumbai City.
The picture changed in the second half though. The Bangal Brigade marched on and created a lot of chances. If they could've taken advantage of the situations, the story could have been different for SC East Bengal. They got at least three good opportunities to score but their forwards couldn't capitalize. However, their form will definitely boost their confidence ahead of few crucial matches ahead.
Mumbai solidified their lead in the top of the table with 29 points from 12 games while SC East Bengal are at 10th position with 12 points from 13 games.
The post first appeared on .