Google threatens to exit Australia over news content law disputes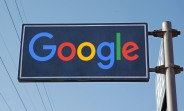 Google has announced it is considering pulling out its search engine from Australia, following a law dispute with the country's government. The projected law says that Google has to share royalties with news outlets since Australian users find articles through the search engine.




Australia might say goodbye to news in Google Search

According to Google Australia managing director Mel Silva, the laws are "unworkable," and the company will be pushed to stop making Google Search available in the country. Lawmakers accused Google of "blackmail," and senators went even further, saying if...