Samsung might be working on a Galaxy Tab S7 Lite and Galaxy Tab S7 Lite Plus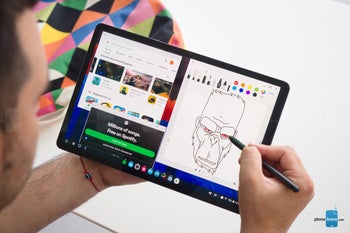 Samsung is rumored to be working on enriching its with a new, upper mid-range tablet, reportedly to be called Galaxy Tab S7 Lite or possibly Galaxy Tab S8e, . The tablet is expected to come in three variants: Wi-Fi-only, LTE, and a 5G-enabled one, respectively carrying model numbers SM-T730, SM-T735, and SM-T736B/SM-T736N.
SamMobile does not give additional information on the aforementioned three variants of the Tab, and does not confirm whether or not these numbers correspond to the Galaxy Tab S7 Lite; however, SamMobile sources are claiming Samsung is indeed working ...