Throwback to When the Packers and Buccaneers Met for the First Time in the NFL Playoffs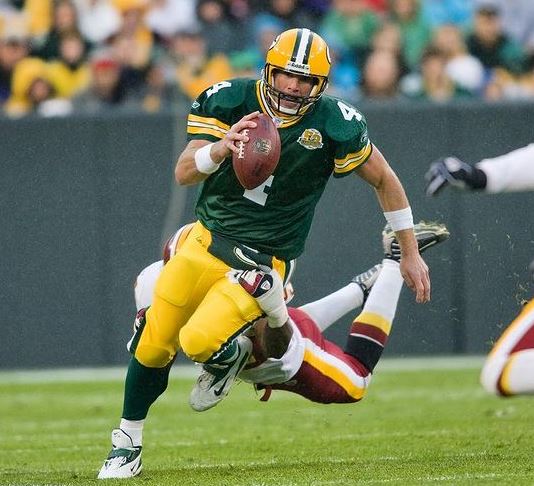 As we approach Sunday's superstar encounter at the Lambeau Field between and Green Bay Packers, let's take a walk down memory road to see the first time these two teams faced off in the NFL Playoffs. Brett Favre was the starter in Wisconsin back in 1990s as they won the Super Bowl in 1997.



Happy birthday to the legendary !




? 11x Pro Bowler
? Super Bowl XXXI Champion
? 3x NFL MVP (1995, 1996, 1997)
? NFL 1990s All-Decade Team




— NFL Throwback (@nflthrowback)
The Packers were on a mission to defend their title the following season as they reached the NFC Championship Divisional Round Playoff for the second year running. Trent Dilfer-led Buccaneers made their way to a comfortable win over Detroit Lions to seal a spot in the next round against the Packers.
Read further to find out how this first-of-a-kind playoff fixture ended.
ALSO READ –
NFL Playoffs Throwback to when Brett Favre led the Packers to the Super Bowl
Mike Holmgren was the man in charge at Lambeau Field during the 1997 season. The reigning Super Bowl champions looked hungry as ever as they made their way to the playoffs in epic fashion. They were one of the favorites to lift the Championship once again but face a tough-looking Buccaneers outfit on January 4, 1998.
The Bucs ended the season with a 10-6 record and finished second in NFC Central. Their locker room was brimming with confidence ahead of this tie. Dilfer had put in some consistent displays over the course of the season but unfortunately, that was not the case on that fateful night.
Packers defense featuring Darren Sharper, Reggie White, and LeRoy Butler, did an outstanding job to cause all sorts of problems for the visitors right from the first quarter. Dilfer ended the game completing only 11 of his 36 passes for 200 yards, including 2 interceptions.
too endured a tough day at the office himself.  He could only complete 15 of his 28 attempted passes for 190 yards. He managed a passing touchdown against 2 interceptions. Despite his profligacy, the Packers ended their first NFL Playoff encounter against the Bucs with a 21-7 win.
A strong performance from running back Dorsey Levens, who rushed for a team playoff record 112 yards and 1 touchdown while also catching four passes, combined with a solid Packers defense sealed back-to-back Super Bowl appearances for the Wisconsin franchise. Of course, we all know how that story reached a tragic end.
ALSO READ –
The post appeared first on .