"He's on My Team" – Jon Moxley Predicts the Winner of a Dream Match Between The Undertaker and Sting
If the wrestling industry and the fans could pick only one dream match, most would pick The Undertaker vs. Sting.
There have been individuals who explained why the dream match never happened. Recently, spoke about the topic during an interview with Bleacher Report.
asked him who would win if The Undertaker and Sting fought inside the ring.
It's difficult making this choice, considering that both pro-wrestlers are huge names in the market and have enough credibility to their names to become the winner.
"I guess it depends on the when and where and the how. Both in their prime, WWF was booked a lot better, so assuming Sting is the good guy in this scenario because he's pretty much a career good guy. If it was booked by WCW, they'd somehow screw it up and it would be horrible. I'd have to go with Sting because he's on my team. Always good to see him around. Never got to work with him but maybe we'll get to do something someday."
There is a minimum to zero chance of the match happening now since The Undertaker retired at 2020, and Sting signed with AEW.
The Undertaker and Sting wanted the dream match
The Undertaker and Sting wanted to be booked in a rivalry. Unfortunately, they did not get the chance to work it out during their time together with the company.
Sting revealed that he wanted a cinematic-style match with Taker, but WWE wouldn't agree to it. Hence, when Tony Khan offered him the chance to do cinematic matches, he agreed. While it isn't a cinematic match against Taker, AEW offered half of what he wanted.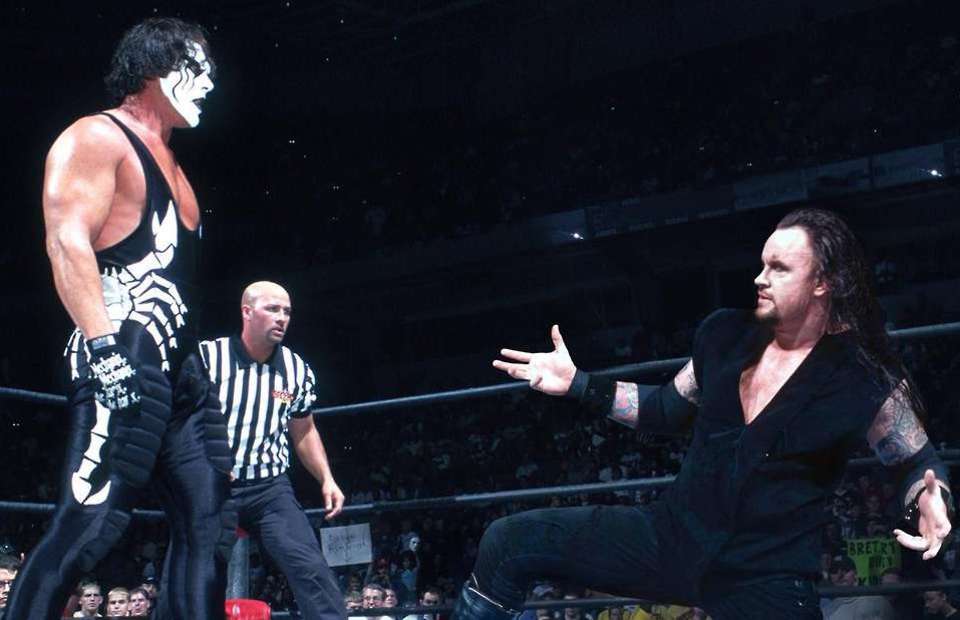 Read More:
On the other hand, The Undertaker revealed that even if he wanted a match with Sting, his body wouldn't permit it.
"Although I have it here [Taker's mind] and I have it in my heart to do, my body just does cooperate with the other two factors so it becomes really difficult. I don't want people to get a watered down version of that character."
Read More:
The post appeared first on .