Mercedes Reveal Fears of Stopping Once Behind Verstappen Despite Hamilton's Claims
During the race in Barcelona, Mercedes managed to overpower their rivals, Red Bull, with an awe-stricken strategy for Lewis Hamilton. The two-stop never looked like a plausible strategy, but the Stuttgart outfit went an extra mile and opted for the gamble, which ultimately paid off wholesomely.
However, this race may have left a lot wondering how the scene would have played out if Mercedes opted to keep the 7-time world champion out on the track. And apparently, Mercedes' Andrew Shovlin, revealed that Hamilton wasn't keen on doing a two-stopper.
What did Shovlin say?
The Mercedes engineer opened up that Hamilton had almost found himself ahead of and hence was quite hesitant to risk taking the pit-stop gamble.
"He (Hamilton) actually said to us after the race, 'I was almost about to do and perhaps you should have left me out. I would have done it on track'," Shovlin said. "And that looked like it was quite possible. 
"I think with the fresher tires that were on Lewis's car, it would have probably happened at some point. Because Max would have started to get pretty significant degradation towards the end of the race."
For a lap or two, since Hamilton re-joined the track with a fresh set of mediums, it looked like Max could still go on to win the race. However, once the tires were up to temperature, Hamilton started lapping over a second faster than Max, and that pretty much summed it up.
Ultimately, it was game over for the Dutchman, as the Mercedes star went on to secure his 3rd of this season.
What if Mercedes opted to leave Hamilton out on the track?
The difference in lap times between and Verstappen was very minimal following the first pit stop. And had Hamilton lept past the Red Bull rather than pitting for a second time, Shovlin reckoned things could have gone all wrong for .
"However, if we had done that, you then have the disadvantage almost of being the race leader. And Max could have done to Lewis what we did to him. So, he could have converted to a two-stop as soon as Lewis had overtaken him," Shovlin said.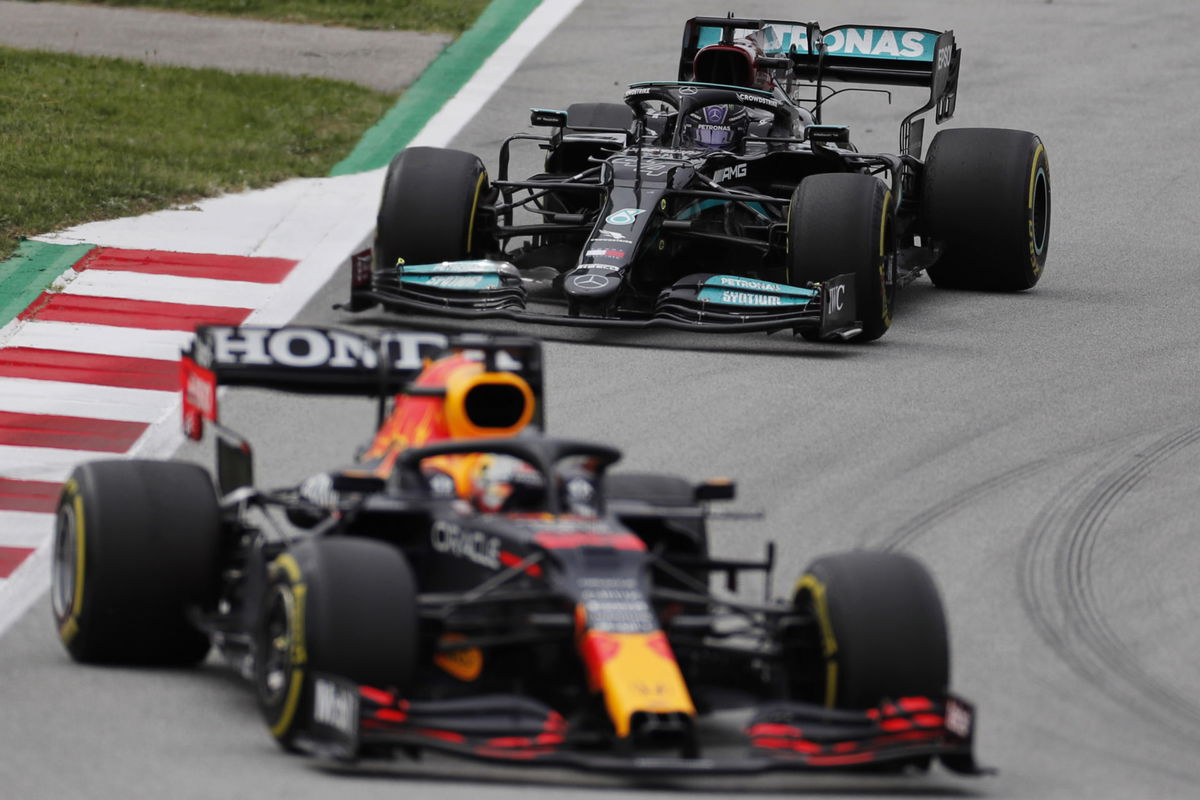 Formula One F1 – Spanish Grand Prix – Circuit de Barcelona-Catalunya, Barcelona, Spain – Red Bull's Max Verstappen and Mercedes' Lewis Hamilton in action during the race REUTERS/Nacho Doce
Overall, it was strategically an interesting race Spain managed to offer. A similar story follows over the approaching weekend in Monaco, with the circuit offering almost no room for overtaking.
Hence, the teams will be highly dependent on pit-stop strategies, as one mistake could cause a driver to lose a hefty amount of positions. Hence, can manage to up their game in Monaco and revive Verstappen's championship hopes?
Read More:
The post appeared first on .