Ajax melt down 35th Eredivisie trophy to create mementos which give fans a 'piece of victory'.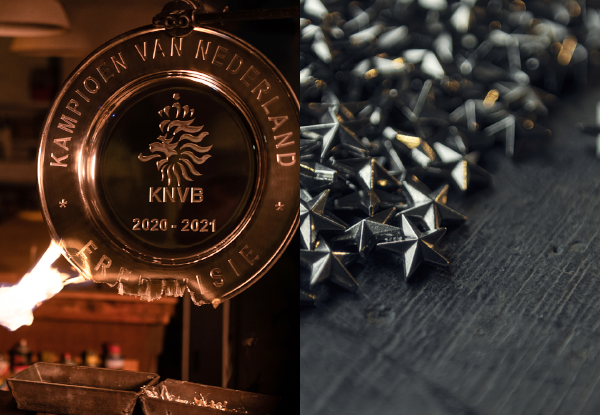 Image Source: Twitter
Xtra Time Web Desk: Ajax, who ply their trade in the Dutch top flight, have decided to melt down their 35th Eredivisie league title to make tiny silver stars which will be sent to each of their 42,000 season-ticket holding fans, who were unable to watch their matches owing to the pandemic at hand. The Amsterdam club published cinematic videos on Wednesday of the Eredivisie trophy, a wide silver plate, being melted with a torch.
Each season-ticket holder will receive a small star weighing about 3.45 grams. "After a turbulent year, we are ensuring our fans feel part of our championship," said chief executive Edwin van der Sar, who is also a club legend owing to his playing days at Ajax. "Previously, when we said 'this title is for you', we were expressing how we were doing it for the fans. However, sharing the trophy is the ultimate proof that we really are," Van der Sar added. This gesture has been very well received by followers of football all around the world, and is a true exemplification of the phrase: "football is for the fans."
The post first appeared on .