A new documentary explores the Beatles' enduring relationship with India
You don't have to be a Beatles superfan to know that they had a special relationship with India. Yet while John, Paul, George and Ringo took an active interest in the country's culture and classical music, notably allowing it to seep into their songwriting on 'The White Album' and 'Abbey Road' – the former having been largely written during an extended stay in the subcontinent – their impact on the Indian public is less well-documented.
Now an enlightening new documentary, which premieres at the next month, is set to change that. Directors Ajoy Bose and Peter Compton have condensed hours of rare archival footage, much of it never before seen, along with audio recordings, photographs and eye-witness accounts, to tell the story of the band's time in India as it has never been told before.
The film begins by recounting how the Beatles first came to India in February 1968, seeking creative inspiration, spiritual guidance and, in Harrison's case, a crash course in sitar playing from the virtuoso composer Pandit Ravi Shankar. Clips of the pair delicately plucking their instruments together against a serene open-air backdrop provide a clear insight into the commitment, craftsmanship and open-mindedness that made Harrison such a supreme talent.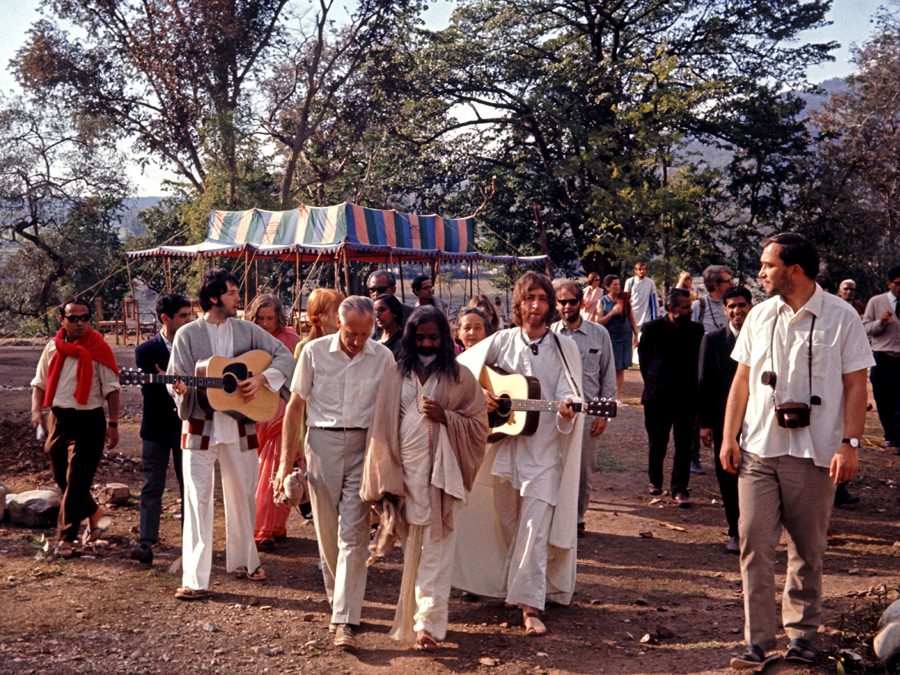 Most famously, it was on this visit that the Beatles became acquainted with the Maharishi Mahesh Yogi. At the Maharishi's ashram on the outskirts of Rishikesh in northern India, the band studied Transcendental Meditation alongside the likes of Donovan, Mia Farrow and the Beach Boys' Mike Love, each hoping to further their artistic development and sense of personal fulfilment. But the Beatles' reverence for the guru gradually faded, and one by one they returned home to England where they denounced his dubious practices.
Crucially, the documentary is called The Beatles and India – its focus is as much on the legacy of Beatlemania on Indian popular culture as it is on the band's spiritual retreat in early '68. Some of the most engaging footage featured here shows four young Indian men clad in matching bowl cuts and mohair suits entertaining a rapt nightclub crowd. (It's worth noting that the Beatles' music is absent throughout, though this shouldn't detract from your overall enjoyment; you've heard the songs a thousand times before anyway.)
So at the same time as the Beatles spent several months soaking up India's distinct sounds and daily rhythms, the reverse was also happening. As various talking-heads experts and musicians testify over the course of the film, the Fab Four changed India as much as it changed them, and more than half a century on from their highly-publicised trip their influence can still be felt here, there and everywhere.
The Beatles and India will receive its world premiere at BFI Southbank on Sunday 6 June as part of the .
The post appeared first on .