Object of Desire: Ibazen Clocks, Handmade in Japan
Is it possible to have romantic feelings for a clock? We think so.
The , designed by Takahito Iba, is made entirely by hand, with a Japanese cherry wood frame and blackened steel hands. Here's a look:
Above: The is available from Nalata/Nalata in NYC for $530.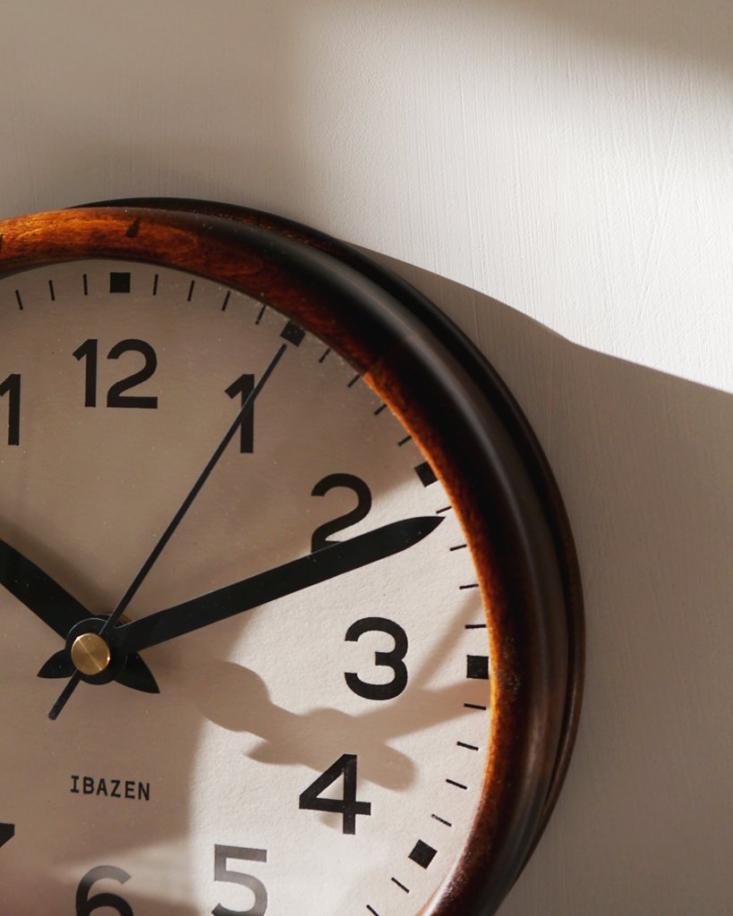 Above: The face is letterpress printed in a font designed by Iba's wife; the case has seven coats of natural lacquer.
Above: The from Nalata Nalata is $485.
Above: A closeup.
See more objects of desire: