Xray release XT8'22 1/8th truggy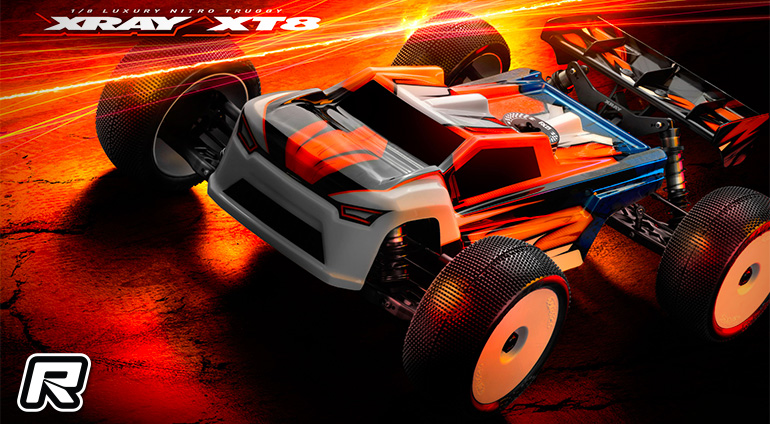 Xray have released full details on their new XT8'22 1/8th truggy platform. The car is a progression from the previous model and features a new chassis plate with wider rear section for increased stability as well as mounting provisions for a graphite brace for additional flex adjustment and chassis weight mounting locations for easier balancing. New front and rear arms sport a stronger, reinforced design that minimises flex in high temperatures for better handling and steering. Stronger and longer conical servo saver spring has an improved adjustment range while an all-new servo saver with chassis locked posts for more secure installation. The radio box is now moulded from harder material for a stronger and more rigid design to eliminate tweak issues in high temperatures and is now mounted to the chassis in more positions to create a solid and more reliable assembly. A new lower front shock tower has improved geometry for increased corner speed and stability while shorter shock absorbers work together with the new tower geometry for improved handling. Finally, ultra-efficient pre-glued brake pads give improved braking efficiency and consistent braking characteristics.
.
The post appeared first on .