Microsoft Makes a 16-billion Dollar Bet On Healthcare
For long, Microsoft and Apple have fiercely battled it out in the home computer space. And while they are still competitors in that field, their competition has extended to the healthcare field. However, their approach (and success) significantly differ.  
Like while Apple was turning its Apple Watch , Microsoft seemed more focused on the enterprise side of things rather than the consumer side. Throughout 2020, the company with healthcare organisations and research institutes.
Its recent moves indicate as much. Gregg Pessin, an analyst with Gartner, speculated at what those moves could mean. "You've got a lot of companies that are producing a lot of devices and hospitals to want that data – think about an Apple Watch and its competitors, blood pressure cuffs, weight scales, pulse oximeters and glucometers for diabetic patients," Gregg Pessin . "That data needs to be accessible to the GPs of the world, and it's difficult for them to get access to that. I think that Microsoft is attempting to figure out a way to make that easier. I don't think they're quite there yet, but I think there is a huge opportunity there."
So we took a look at how Microsoft plans to better organise health data. In our series peeking into the healthcare developments around tech giants, we already looked at , and . Now it's time for technology heavyweight-champion, Microsoft.
---
Healthcare in the cloud
"Some of the longest-standing challenges are around disconnectedness of data, the disconnectedness of care teams, and frankly disconnectedness of patients to their own care," , corporate VP of global healthcare & life sciences at Microsoft. The connection seems key for the company's healthcare goals and it has been pushing forward is as a solution.
Last October, Microsoft , a new, healthcare-centric cloud. It integrates the company's existing services like Microsoft Teams, Azure IoT and its  Healthcare Bot. These tools aim to assist with collaboration among staff and carry out telemedicine consultations.
Leveraging this new cloud service is a collaboration between Mary Washington Health System and Microsoft partner Avtex. They are building a solution to digitally and more effectively connect providers with patients with cancelled or postponed elective procedures.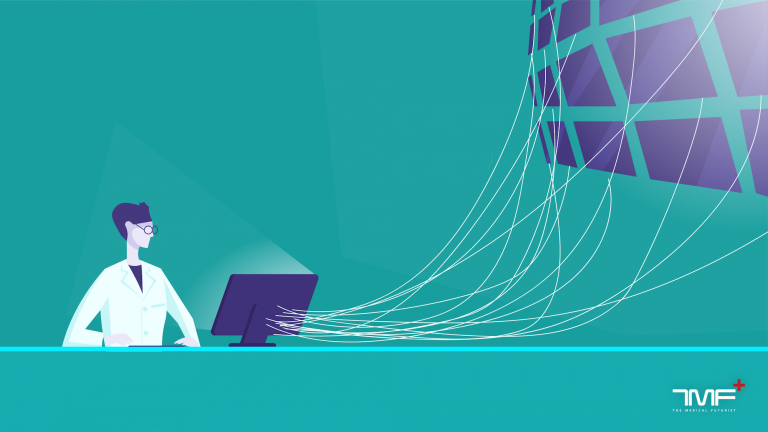 Healthcare provider Bupa also announced its adoption of Microsoft's cloud services. More specifically, the provider that it intends to use Microsoft Azure services to better attend to the digital needs of employees and customers.
"Microsoft Azure services will enable Bupa to take a significant leap forward on our digital transformation journey," , Bupa's chief technology and architecture officer. "It will help us accelerate the delivery of digital solutions and improve services to our customers supporting our ambition to become the most customer-centric healthcare company in the world."
Microsoft in healthcare: the multi-billion dollar bet on A.I.
One of Microsoft's biggest moves in healthcare happened in April when the tech giant of A. I.-powered speech-technology company Nuance. The deal (excluding debt); making it Microsoft's second-biggest acquisition ever, following its . 
In the clinical setting, Nuance's software essentially works as a medical scribe. It doctor-patient conversations into organized medical notes. What sets Nuance's healthcare solution apart from other voice assistants is that the company developed its A. I. to decipher the intricacies of such clinical conversations. "That process of getting the system, the A. I. engine, to understand the medical jargon that's important and difficult—I think that's the real gem," .
He also added that the deal provides Microsoft with "an entry point into the healthcare industry, and a huge customer base already running this stuff."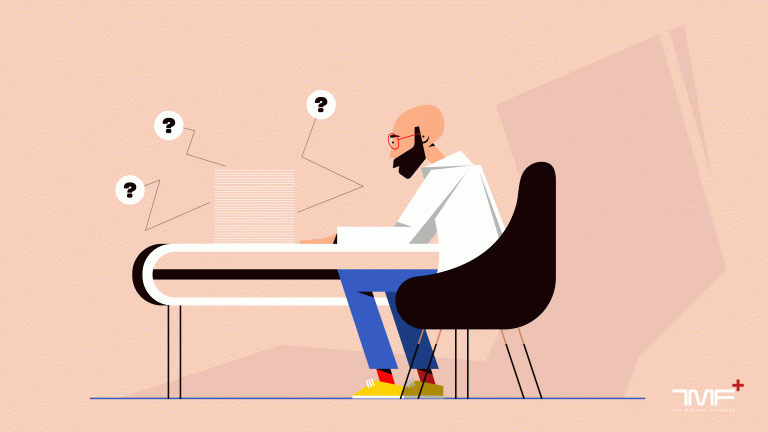 Even if Nuance is not exactly a health-focused company, as it powers other products like Apple's Siri, it from the healthcare industry. In fact, over 300,000 clinicians and 10,000 health care organizations around the world .
With the technology under its umbrella, Microsoft can further integrate it with its cloud services for healthcare. The software behemoth's CEO, Satya Nadella, that with this acquisition they will help provide professionals everywhere to use advanced A. I. solutions for better decision-making and create more meaningful connections.
Cautiously stepping into healthcare
Despite the notable acquisition of Nuance, Microsoft's moves in healthcare have been mostly cautious in recent years. This is because the company likely doesn't want to repeat past mistakes and be more effective in its healthcare investments. 
Unlike Apple, Microsoft's wearable plans didn't really work well and it in 2016. In 2019, it also ; its online personal health record system which was launched in 2007. It of another project, Healthcare NeXT, in 2017. The latter aimed to accelerate innovation in healthcare through artificial intelligence and cloud computing.
Having learnt from those failed projects, Microsoft seems to be narrowing its focus for the time being on the cloud and connecting healthcare data more efficiently. In subsequent years, we haven't heard the tech giant fail big in healthcare; likely thanks to its cautious approach. But now that Nuance's A.I. tech is at its disposal, we can expect it to leverage its potentials further in the near future.
---
To learn more about the bigger picture of Microsoft's plans in healthcare, we invite you to read our e-book dedicated to the topic. In , we walk you through Microsoft's long-term plans for healthcare A.I., remote health and more.
Written by Dr. Bertalan Meskó & Dr. Pranavsingh Dhunnoo
At The Medical Futurist, we are building a community for making a bold vision about the future of healthcare reality today.
Dr. Bertalan Mesko, PhD, the Director of The Medical Futurist Institute, launched The Medical Futurist to help individuals, companies, and governments understand how digital health technologies bring healthcare into the 21st century.
"Digital health technologies empower patients to become proactive in their life; empower medical professionals to do their job being supported by advanced technologies, and companies and policymakers to make better decisions about their future." – Dr. Bertalan Meskó
To support this transformation, Dr. Meskó and The Medical Futurist team is working relentlessly analyzing the latest trends in digital health and bringing insights to the 800,000+ readers and followers of our publications, along these principles:


The Medical Futurist is a place to learn, not a place for advertising. We work to bring you unlimited access to reliable, unbiased information, free from the influence of vendors and companies.


Unlike many others, we keep 99% of The Medical Futurist content open for all readers, regardless of where they live or what they can afford to pay. We do this because we believe in information equality, where everyone deserves to read accurate news and thoughtful analysis.


We commit to high-impact reporting that helps people navigate the jungle of digital health and to see where it is heading. We set our own agenda and provide unbiased insights that are free from commercial and political influence.
Support this mission! We invite you to . Every contribution, however big or small, powers our research and sustains our future.
– it only takes a minute. Thank you.
The post appeared first on .