Boys from County Hell
Rumour has it that Six Mile Hill, the small rural Irish town where Boys from County Hell is set, gave Bram Stoker the idea to write Dracula. In Chris Baugh's comedy-horror, the local legend of Abhartach, an ancient vampire buried in a field under a tall cairn of stones, is established as the primary source of inspiration for the world's most famous vampire.
Protagonist Eugene (Jack Rowan) and his mates spend their time in The Stoker, a pub turned tourist attraction where they stave off their boredom by scaring tourists with pranks and tales about Abhartach's gravesite. When Eugene's dad's construction company gets hired to demolish the cairn and make way for a highway bypass, the creature is released and the boys spend the rest of the film trying to get it back underground.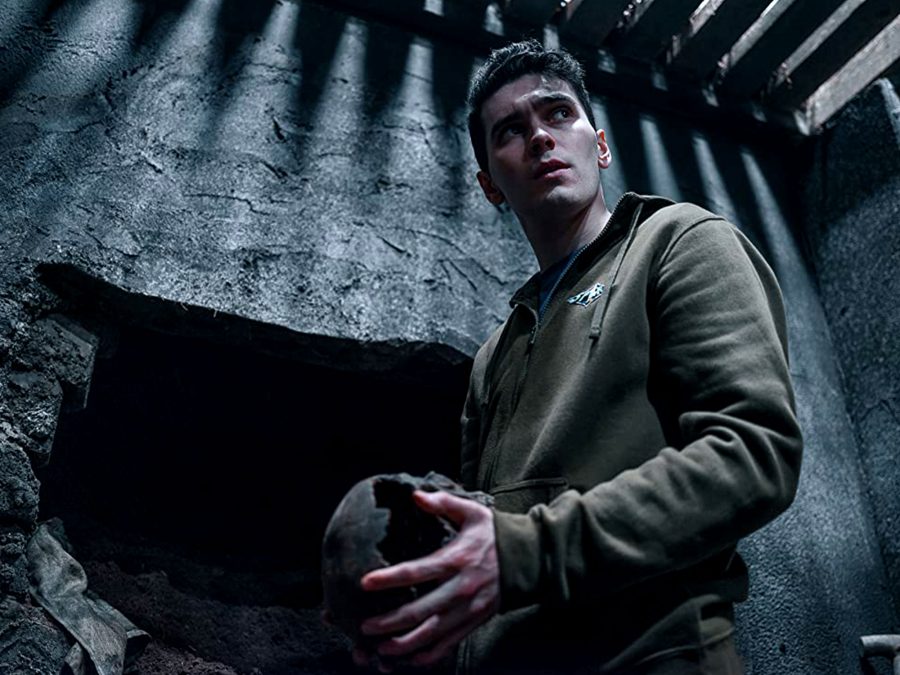 The opening scene is promising enough: an elderly couple sits in front of their television set and is stunned when blood starts leaking out of their eyes and noses. The blood starts flowing in the direction of the front door; someone's trying to get in. They panic. Cue flashback.
Baugh brings fresh elements to vampire lore in an attempt to breathe new life into a stale genre. The way that human blood is drawn to Abhatrach is original, but it's not enough to satisfy its potential to be scary. Comedy-horror is generally a difficult genre to pull off. It's the clever balance of classic scares and witty satire that made Shaun of the Dead a cult classic – but where Edgar Wright treats slacker Shaun with great care, Eugene is an unlikable lowlife who's difficult to root for.
On top of the characters being badly written, the film's abrupt tonal shifts and structural problems squander its setting and premise. The film opens with the line "this is awful trash", which almost feels like self-aware criticism. It's not all terrible: the soundtrack is decent; the Northern Irish countryside is nicely captured by cinematographer Ryan Kernaghan; and the special effects are well-executed. But this is certainly an opportunity missed.
---

ANTICIPATION.


Always up for a vampire movie.
3


ENJOYMENT.


Unfunny and utterly contrived.
2


IN RETROSPECT.



A hollow viewing experience where there are just no stakes.
2

---

Directed by




Chris Baugh



Starring




Jack Rowan,

Nigel O'Neill,

Louisa Harland


The post appeared first on .