The 40 Best Movies on Hulu Right Now (August 2021)

Hulu had some rough patches in its early days, but it's quietly become a serious streaming player. While is still ahead of the pack, and loops you in because you're already signed up for their Prime service, you'd be wise to give Hulu a look. The streaming service isn't just amassing quality TV series like The Handmaid's Tale and Castle Rock; it also has a surprisingly robust selection of movies.


So if you feel like nothing on Netflix or Amazon is catching your fancy, or if you just want to get the most out of your subscription, take a look at some of the best movies currently available on Hulu.


Editor's note: This post was last updated August 5th to add Attack the Block, Planes Trains and Automobiles, and Contagion.


RELATED:


Attack the Block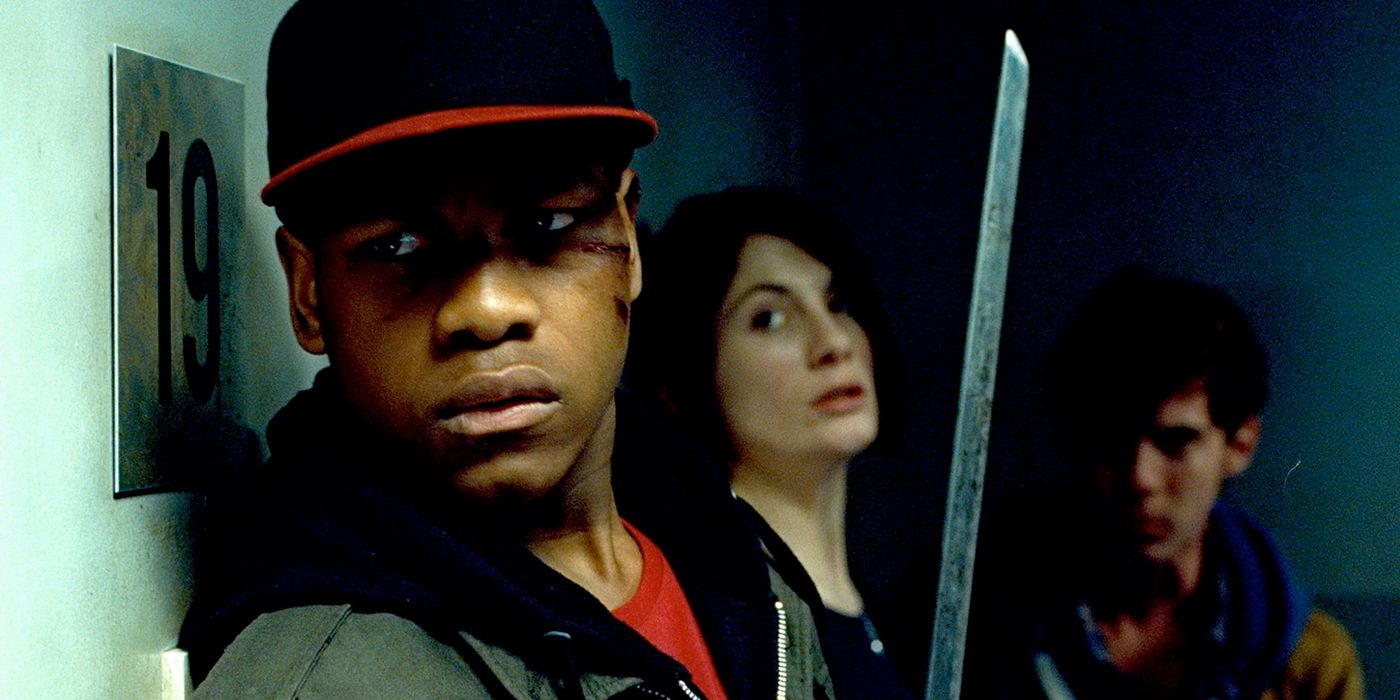 Director/Writer: Joe Cornish


Cast: John Boyega, Jodie Whittaker, Alex Esmail, Franz Rameh, Luke Treadaway, and Nick Frost


If you want to see a cool sci-fi flick from a unique POV, Attack the Block will hit the spot. Released in 2011 to critical acclaim, the film launched John Boyega's career as he plays a low-level crook and teenaged gang leader who is forced to step up when alien creatures invade a council estate in South London on Guy Fawkes night. What sets Attack the Block is that its protagonists are kids living in a really rough neighborhood, and they defend their neighborhood with all they've got. The creature designs are like nothing you've seen before, which is indicative of the film as a whole: the alien invasion story has been done to death, but never like this. Plus, with a sequel in the works, consider this preparation for further adventures a decade later. – Adam Chitwood


Planes, Trains, and Automobiles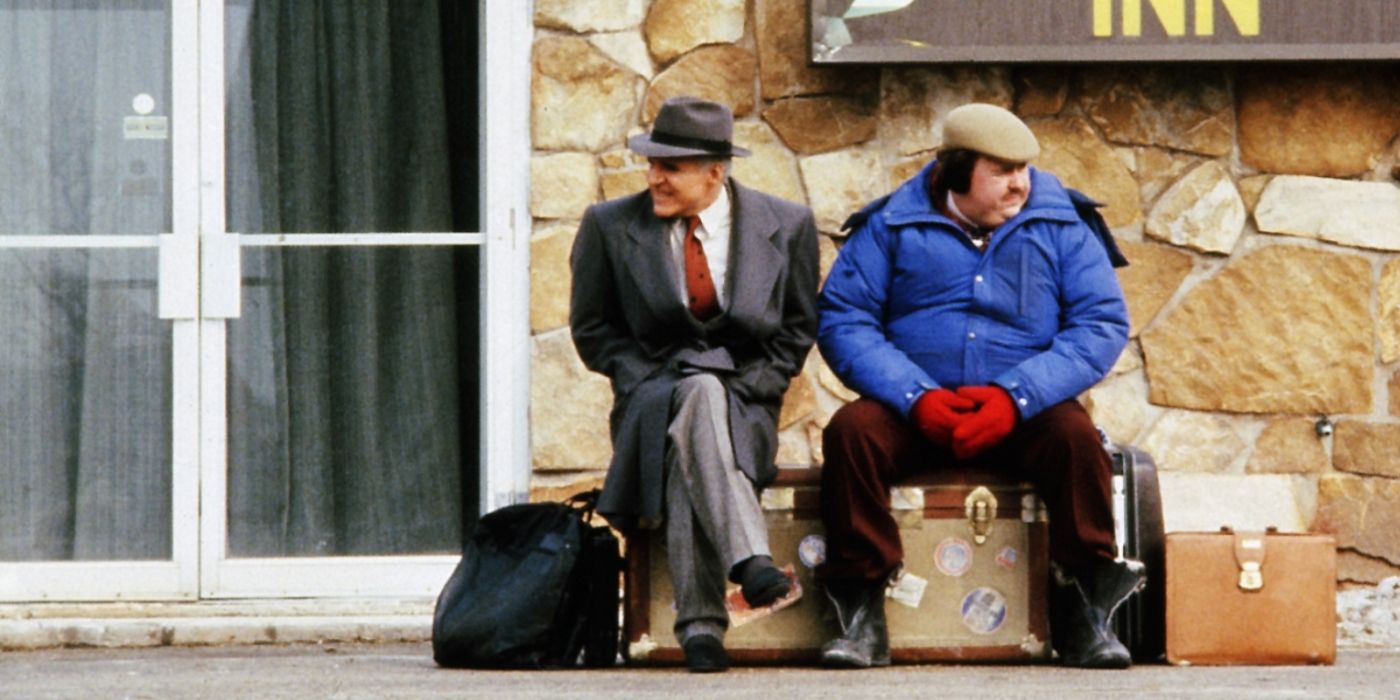 Director/Writer: John Hughes


Cast: Steve Martin and John Candy


It's entirely possible that in a filmography stacked with classics, Planes, Trains, and Automobiles is John Hughes' best film. The comedy is a mismatched buddy comedy that finds an uptight marketing executive played by Steve Martin stranded and forced to hitch a ride back home with a kindhearted and overly charismatic shower curtain ring salesman played by John Candy. The film is fully of genius comedy as Martin and Candy know exactly how to push one another's buttons, but what sets it a cut above is the deep humanity that runs through it. This movie's not just great to watch at Thanksgiving, it's great to watch anytime. – Adam Chitwood


Contagion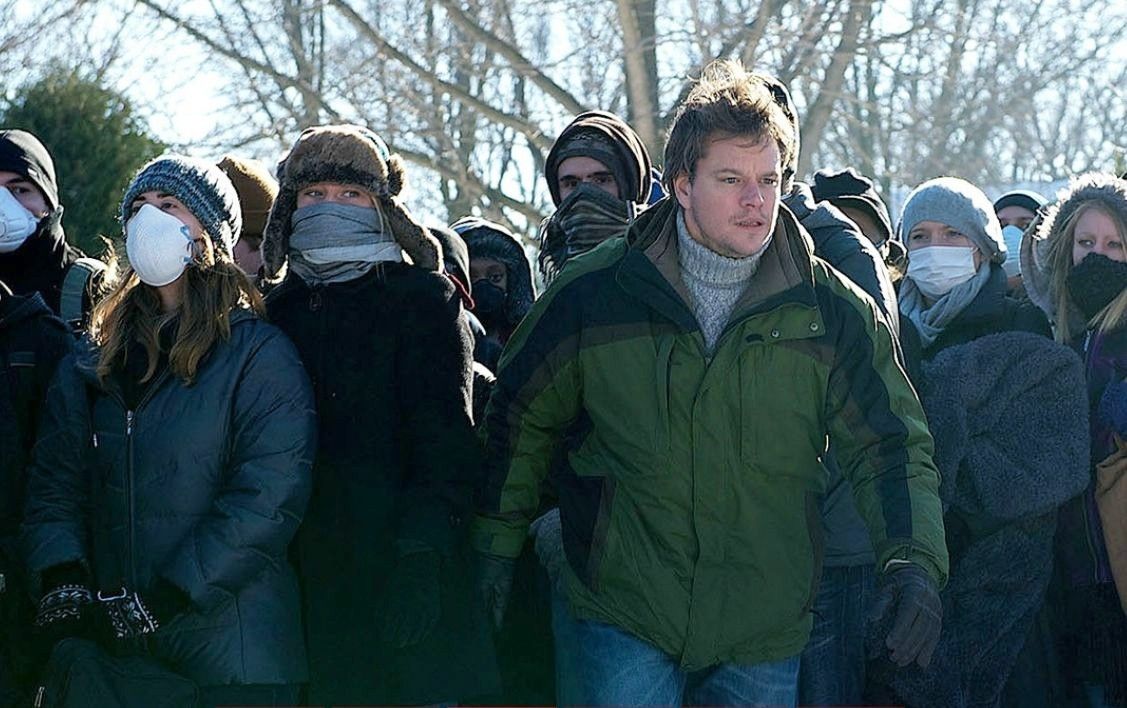 Director: Steven Soderbergh


Writer: Scott Z. Burns


Cast: Matt Damon, Kate Winslet, Marion Cotillard, Jude Law, Jennifer Ehle, Laurence Fishburne, Sanaa Lathan, Gwyneth Paltrow and Bryan Cranston


This one may hit a little close to home, but if you're up for it, there's something a little cathartic about watching Contagion in the wake of our own pandemic. Steven Soderbergh's 2011 thriller gets almost everything exactly right as it chronicles the spread of a deadly pandemic across the world, telling the story from multiple POVs – a father who loses his wife and one of their kids, a WHO epidemiologist, an Epidemic Intelligence Service officer, and even a crackpot sowing doubt and hawking fake cures (sound familiar?) — Adam Chitwood


Barb and Star Go to Vista Del Mar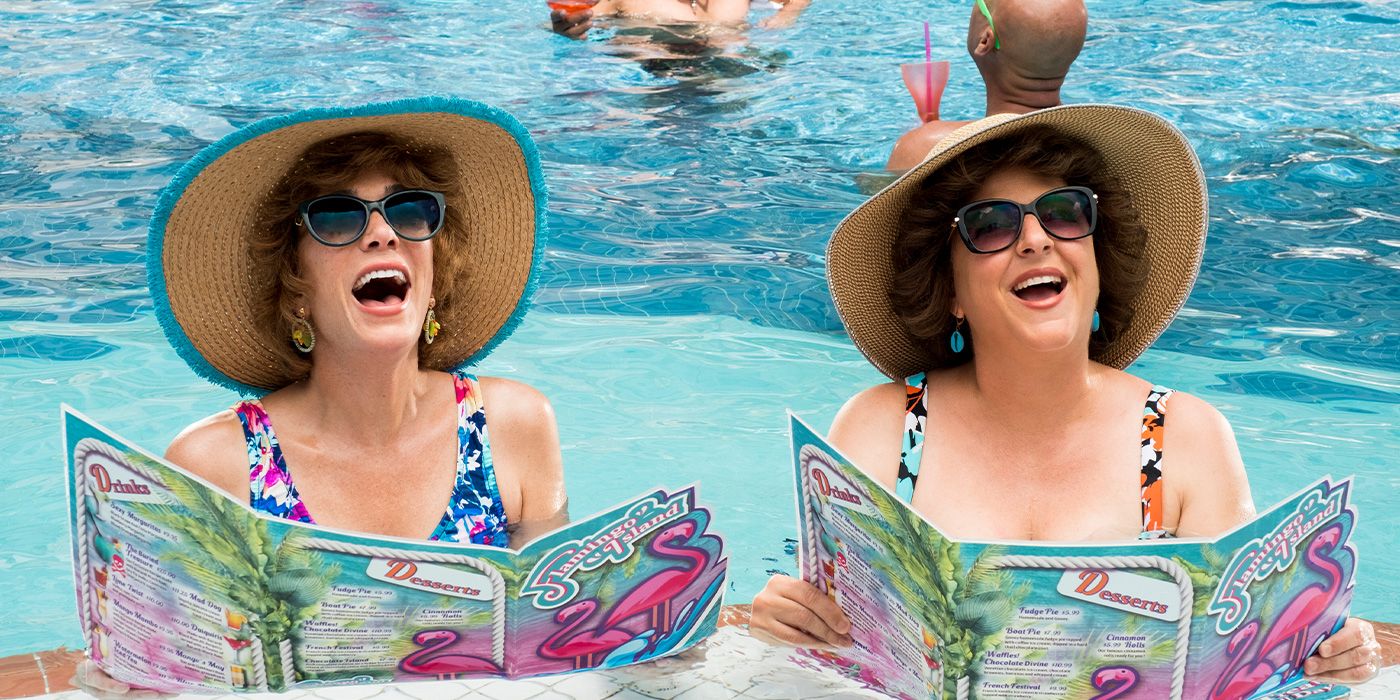 Director: Josh Greenbaum


Writers: Annie Mumolo & Kristen Wiig


Cast: Kristen Wiig, Annie Mumolo, and Jamie Dornan


One of the best films of 2021 and one of the funnier comedies you'll see is one that kind of flew under the radar, Barb and Star Go to Vista Del Mar. The premise seems fairly simple—lifelong friends Barb (Annie Mumolo) and Star (Kristen Wiig) decide to leave their small midwestern town for a vacation in Vista Del Mar. Oh, and there's a supervillain (also Wiig) who wants to unleashed a deadly plague of mosquitos on the town as an act of revenge so she sends her henchman Edgar (Jamie Dornan), who is also in love with her even though she's not really interested in him. So maybe it's not that simple, but the chaotic, cheerful energy pulsating through Barb and Star Go to Vista Del Mar make it one of the more outlandish, silly, and delightful comedies in recent memory. – Matt Goldberg


Bill and Ted Face the Music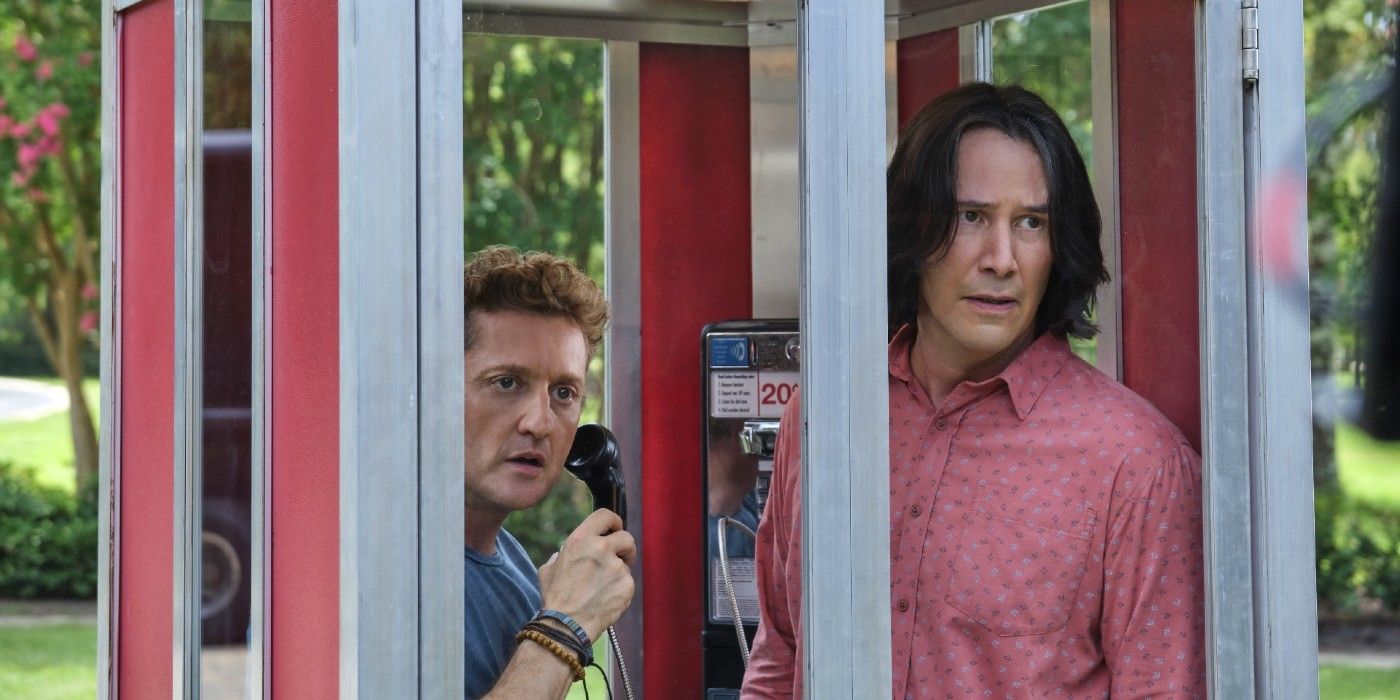 Director: Dean Parisot


Writers: Chris Matheson and Ed Solomon


Cast: Keanu Reeves, Alex Winter, Samara Weaving, Brigette Lundy-Paine, Anthony Carrigan, Kid Cudi, and William Sadler


Bill & Ted 3 should not be as good as it is, and yet this long-awaited sequel is terrifically entertaining while also feeling like an evolution of the franchise. The film picks up in real time as Bill and Ted – Keanu Reeves and Alex Winter – have reached middle-age and have yet to write the song that will save the universe. They're forced to self-reflect on overdrive when they're given a ticking clock: they must write the song before time runs out. Their fix? Go forward in time to when they've written the song, and steal it from themselves! The film is wonderfully goofy and silly, but grounded in a true empathy for all of its characters. Bill and Ted Face the Music is a time-travel comedy with a huge, beating, softie heart. – Adam Chitwood


Beetlejuice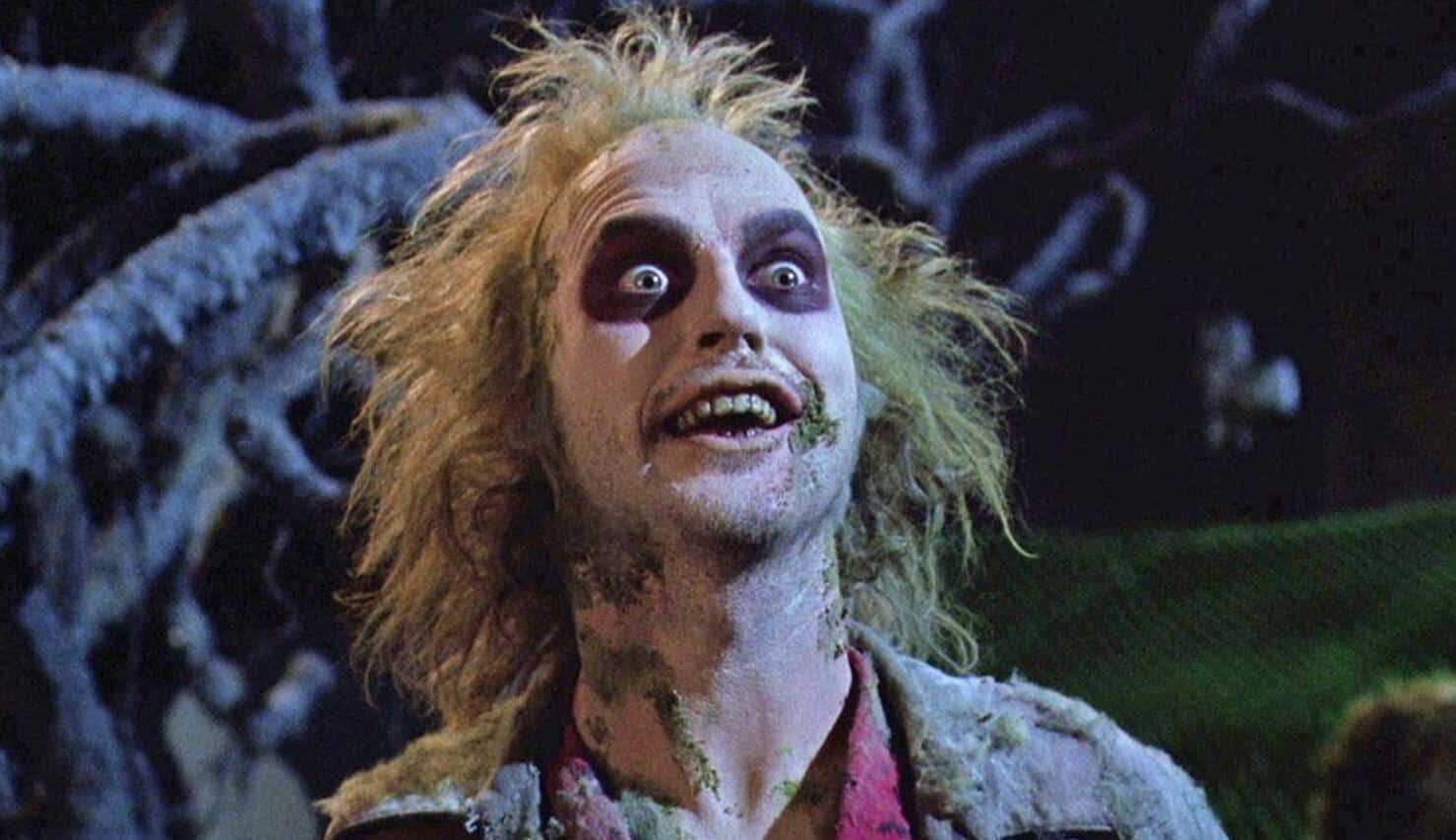 Director: Tim Burton


Writers: Michael McDowell and Warren Skaaren


Cast: Alec Baldwin, Geena Davis, Winona Ryder, Michael Keaton, Catherine O'Hara, and Jeffrey Jones


Surely one of the best films Tim Burton has ever made, 1988's Beetlejuice is a horror comedy classic. It's spooky and silly and macabre in the best way, as it charts the journey of a married couple who die and become ghosts, stuck inside their house as they watch a new family move in and renovate the entire place. Frustrated, they seek the help of a controversial "bio-exorcist" demon named Beetlejuice. Burton's film is colorful and bold, with Geena Davis, Alec Baldwin, Winona Ryder, and Michael Keaton all delivering incredible performances, while Catherine O'Hara continues to prove she can steal just about anything. If you want to watch something that's silly-spooky and not scary-spooky, which also happens to have some incredible world building, fire up Beetlejuice. – Adam Chitwood


Galaxy Quest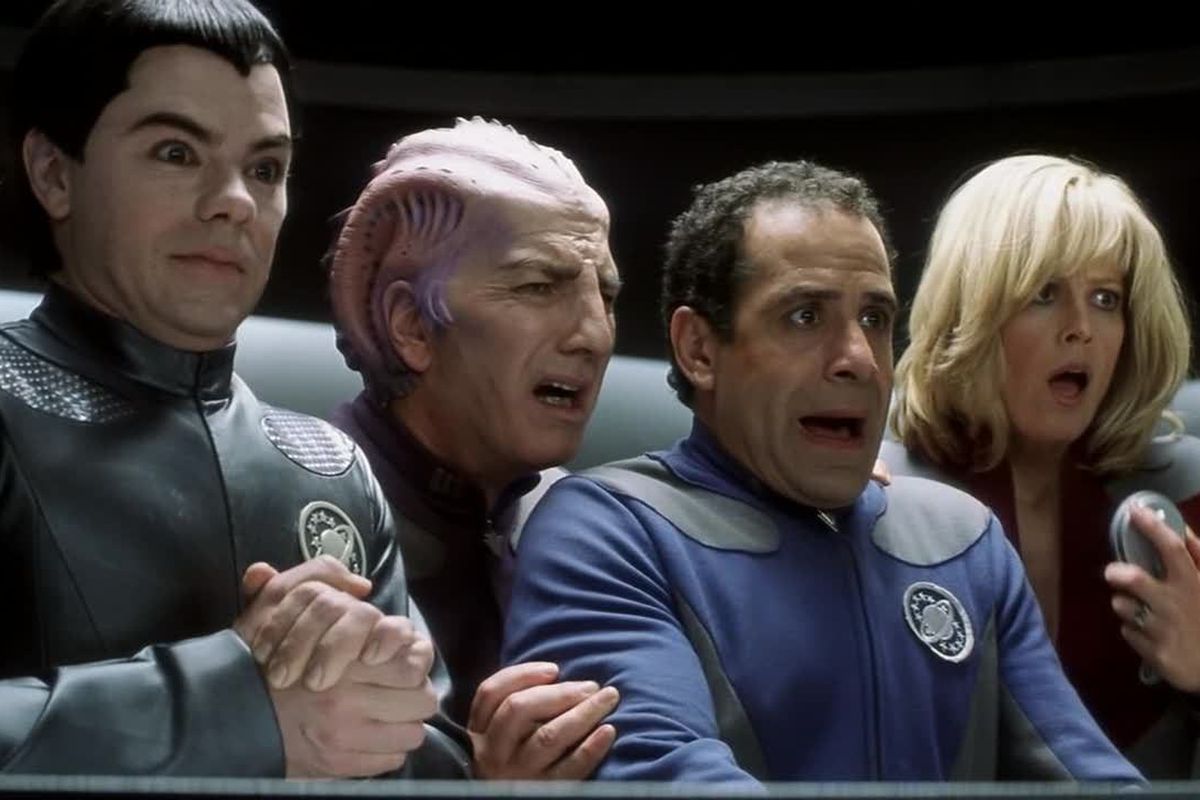 Director: Dean Parisot


Writers: David Howard and Robert Gordon


Cast: Tim Allen, Sigourney Weaver, Alan Rickman, Tony Shalhoub, Justin Long, and Sam Rockwell


1999's Galaxy Quest is one of the best comedies ever made, hands down. If you like sci-fi movies and laughing, this one's for you. The story revolves around a gang of washed-up actors who are famous for starring in a Star Trek-like TV show decades ago, and are clinging to their glory days. Their lives are thrown for a loop when they're abducted by actual aliens who mistook their TV episodes for "historical documents" and think this crew of galactic warriors can help save them from a villainous threat. Chaos, comedy, and a bit of heart ensue. – Adam Chitwood


They Came Together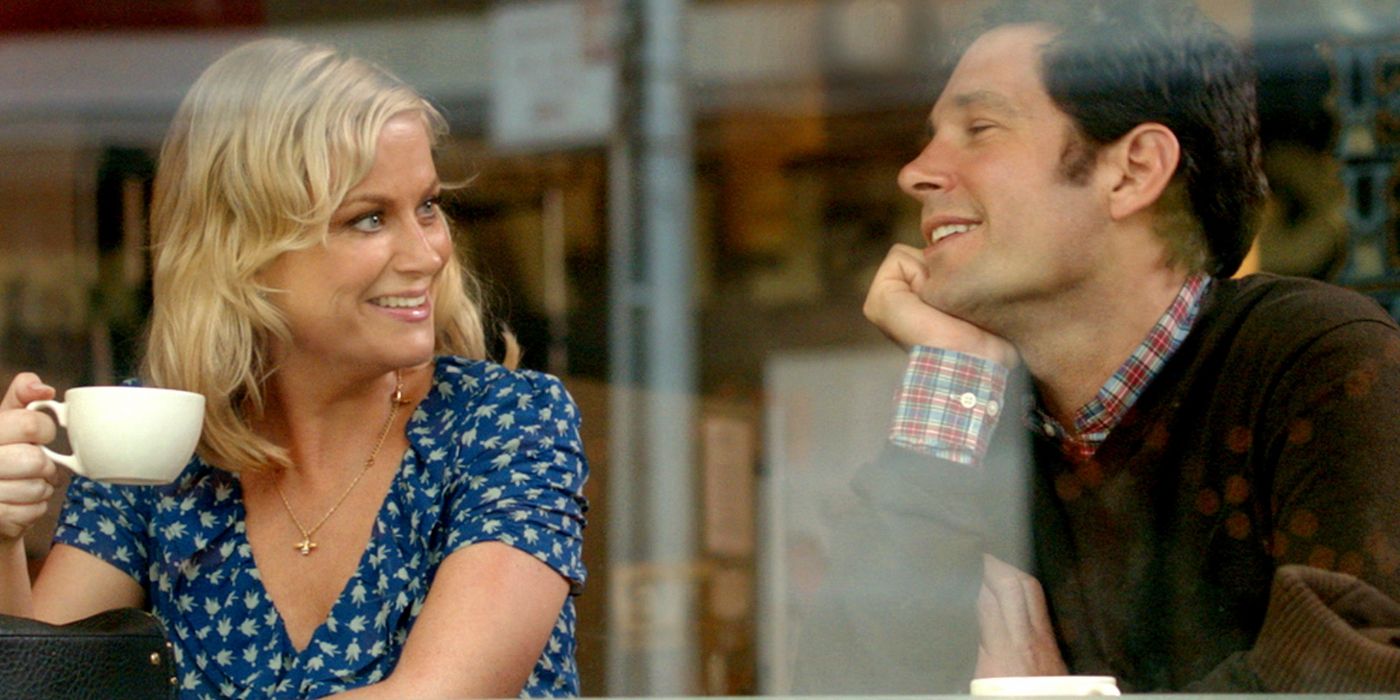 Director: David Wain


Writers: David Wain and Michael Showalter


Cast: Paul Rudd, Amy Poehler, Cobie Smulders, Christopher Meloni, Bill Hader, Max Greenfield, Ellie Kemper, Jason Mantzoukas, and Melanie Lynskey


If you're into absurdist comedies, you'll love They Came Together. But fair warning: if you think this is just a sweet romcom starring Paul Rudd and Amy Poehler, you may not be satisfied with the result. From the filmmakers behind Wet Hot American Summer, this film takes aim at the absurdity of the romantic comedy genre, taking aim at various tropes that populate those types of films. It's not a parody – it does actually have a romcom storyline – but it is hilariously absurd as Poehler and Rudd get to showcase their sillier sides, and Christopher Meloni brings the house down with one single scene. – Adam Chitwood


The Girl with the Dragon Tattoo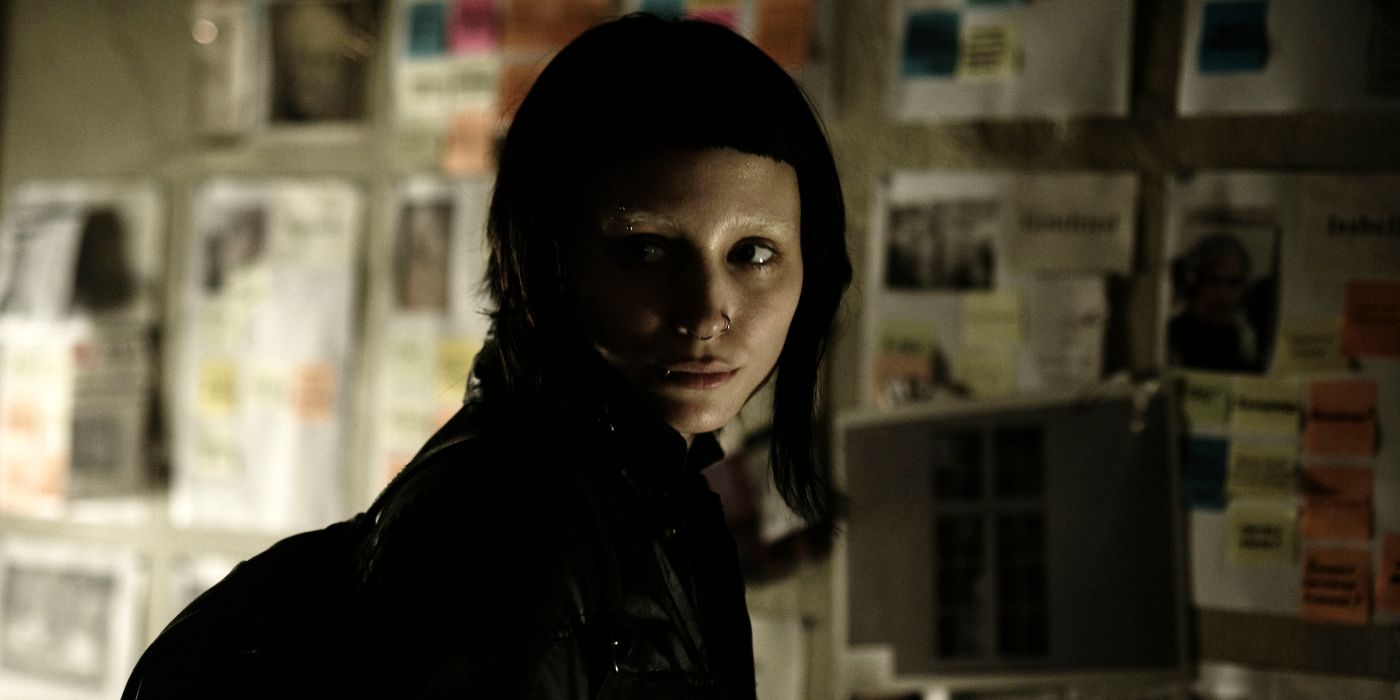 Director: David Fincher


Writer: Steven Zaillian


Cast: Rooney Mara, Daniel Craig, Christopher Plummer, Stellan Skarsgard, and Robin Wright


If you like crime thrillers and for some reason haven't seen David Fincher's adaptation of The Girl with the Dragon Tattoo, there's no time like the present. Based on the bestselling book of the same name, the film is part murder mystery part origin story, as Rooney Mara's idiosyncratic hacker Lisbeth Salander is tasked with helping disgraced journalist Mikael Blomkvist (Daniel Craig) try to solve a young girl's disappearance from 40 years ago, which puts them on the path of a suspected serial killer. It's chilling and engrossing, with top-notch craft courtesy of Fincher and Co. – Adam Chitwood


Big Fish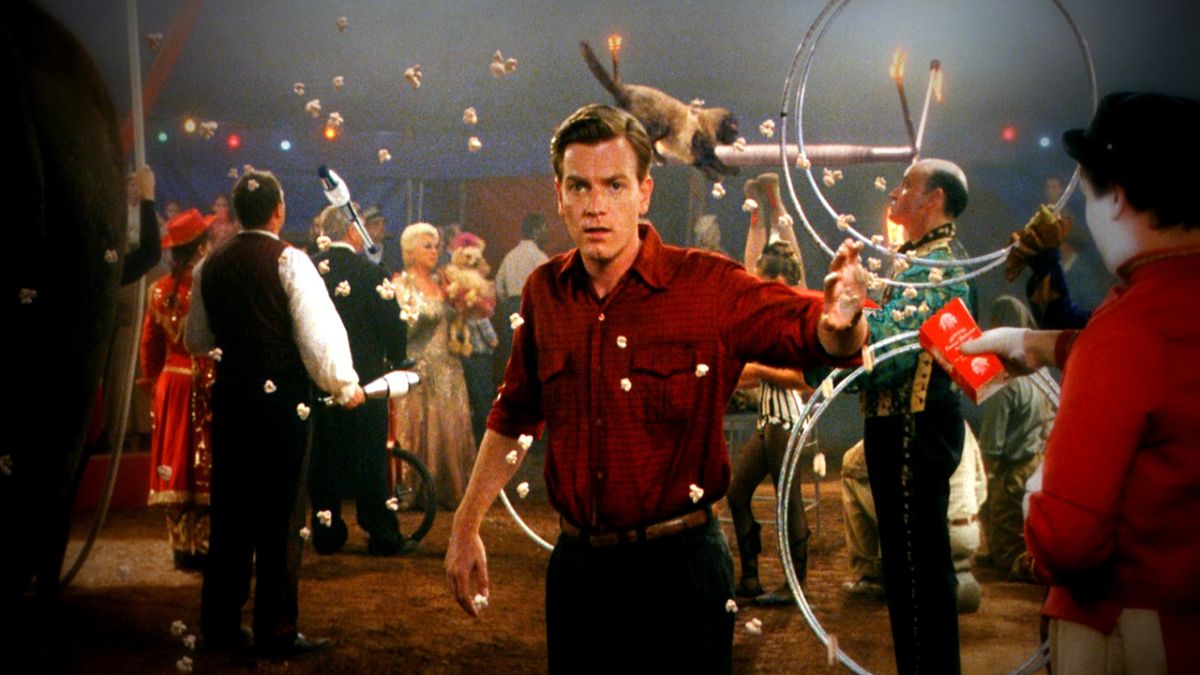 Director: Tim Burton


Writer: John August


Cast: Ewan McGregor, Albert Finney, Billy Crudup, Jessica Lange, Helena Bonham Carter, Alison Lohman, and Marion Cotillard


While filmmaker Tim Burton is best known for making films that are whimsical and/or fantastically dark, 2003's Big Fish is his most successful dramatic effort by far. Burton made the movie in the immediate wake of his father's death, which brings added emotional heft to the story of a dying man (Albert Finney) telling his life's story to his son (Billy Crudup). The father embellishes just about everything (or does he?), and flashbacks find Ewan McGregor playing his younger self as he goes on a series of fantastical adventures. It all builds to a really emotional finale that will have you in tears. – Adam Chitwood


The Man Who Shot Liberty Valance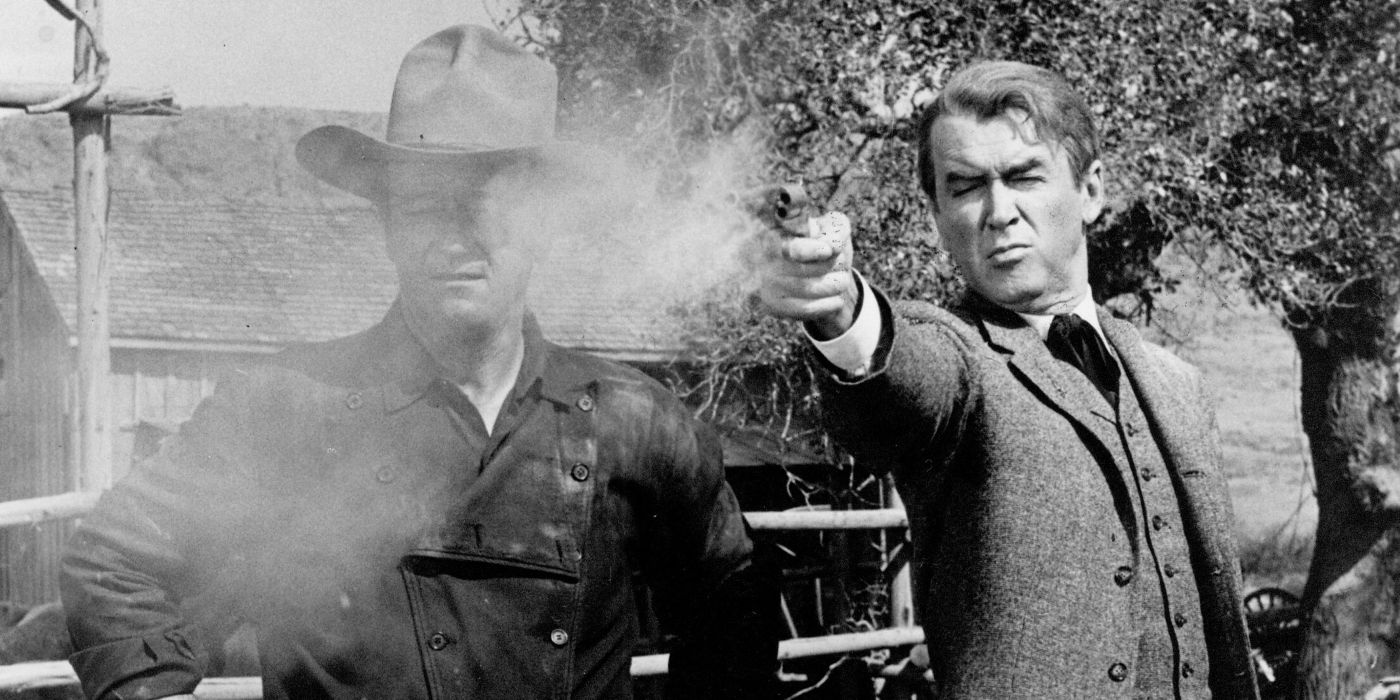 Director: John Ford


Writer: James Warner Bellah and Willis Goldbeck


Cast: John Wayne, James Stewart, Vera Miles, Lee Marvin, Edmond O'Brien, Woody Strode, Andy Devine, John Carradine


Sometimes you're just in the mood for a good Western, so what better film to scratch that itch than one starring two cinematic icons: John Wayne and Jimmy Stewart. Wayne plays the cowboy to Stewart's naïve do-gooder who's planning on opening up a law office in the town of Shinbone, where trouble surfaces in the form of outlaw Liberty Valance, played by Lee Marvin. Legendary director John Ford takes the opportunity here to comment on the state of the Western genre in 1962, after decades of personally making some of the best and most successful Westerns in history. Wordplay, gunfights, and a surprisingly emotional finale ensue, as The Man Who Shot Liberty Valance stands as one of the best Westerns ever made. – Adam Chitwood


The Adventures of Tintin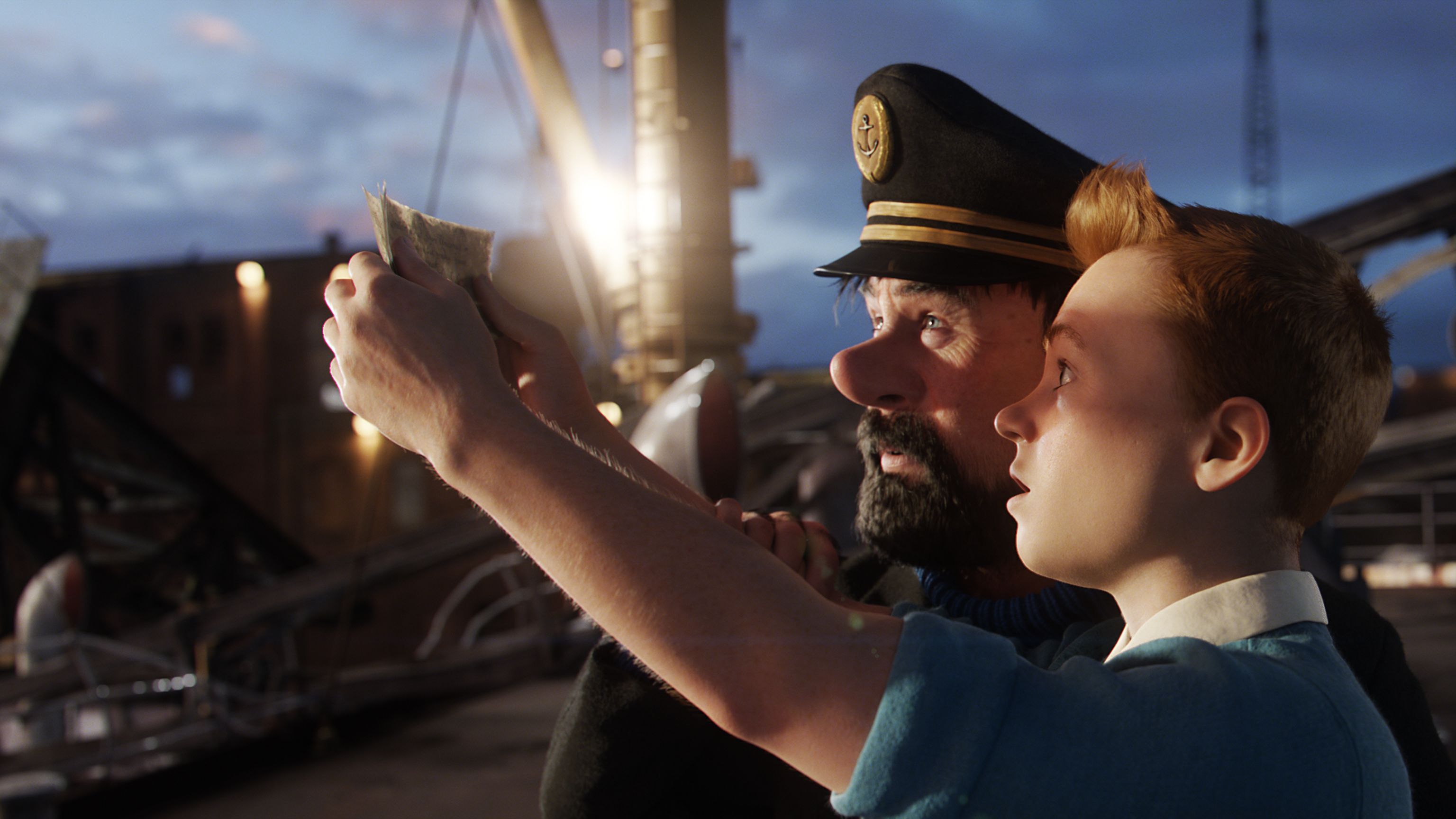 Director: Steven Spielberg


Writers: Steven Moffat, Edgar Wright, and Joe Cornish


Cast: Jamie Bell, Andy Serkis, Daniel Craig, Nick Frost, and Simon Pegg


Steven Spielberg made a splash in 2011 when experimenting with new technology to bring The Adventures of Tintin to life, and while some were underwhelmed by the final product, it remains a daring and dashing adventure if you allow yourself to be won over. Jamie Bell fills the titular role in the comics adaptation, as Tintin is whisked away on an adventure promising buried treasure. Andy Serkis is a hoot as his drunken companion, while Daniel Craig gets his villain on. Spielberg's knack for blocking and pitch-perfect action is on full-display and then some, as his camera is untethered to the natural world. This movie's a lot of fun. – Adam Chitwood


Mission: Impossible – Ghost Protocol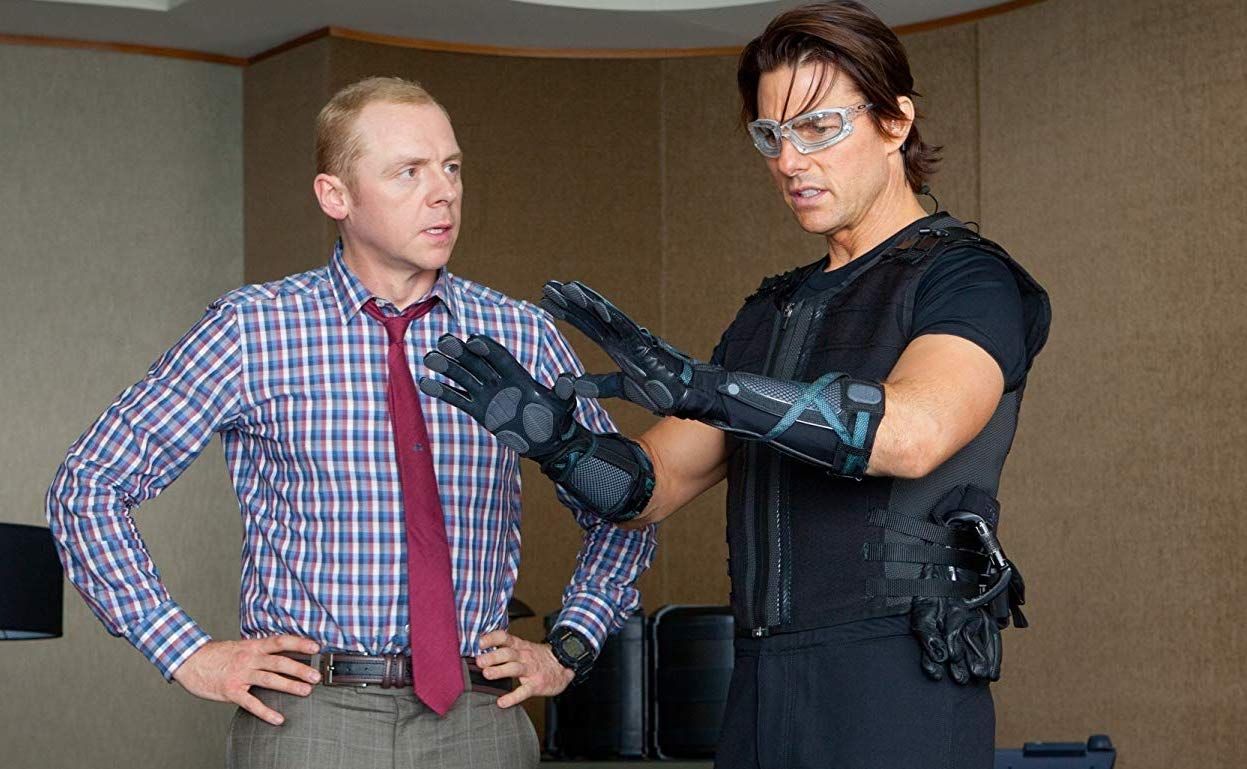 Director: Brad Bird


Writers: Josh Applebaum and André Nemec


Cast: Tom Cruise, Simon Pegg, Jeremy Renner, Paula Patton, Anil Kapoor, and Michael Nyqvist


One of the things that makes the Mission: Impossible franchise great is how it allows each new director to bring a unique vision to the series. And if J.J. Abrams' emotion-centric Mission: Impossible 3 laid the seeds for the franchise to head into a more team-based direction, Brad Bird's joyous Ghost Protocol solidifies the benefits of making M:I an ensemble. The sequel marked Bird's first live-action film after wowing critics and audiences with films like The Iron Giant and The Incredibles, and he brings a jubilant quality to the action during which Tom Cruise and Co. are clearly having a blast. Ghost Protocol also boasts the best stunt sequence of the entire franchise so far, as Cruise literally hangs off the side of the tallest building in the world. Five stars. – Adam Chitwood


Nomadland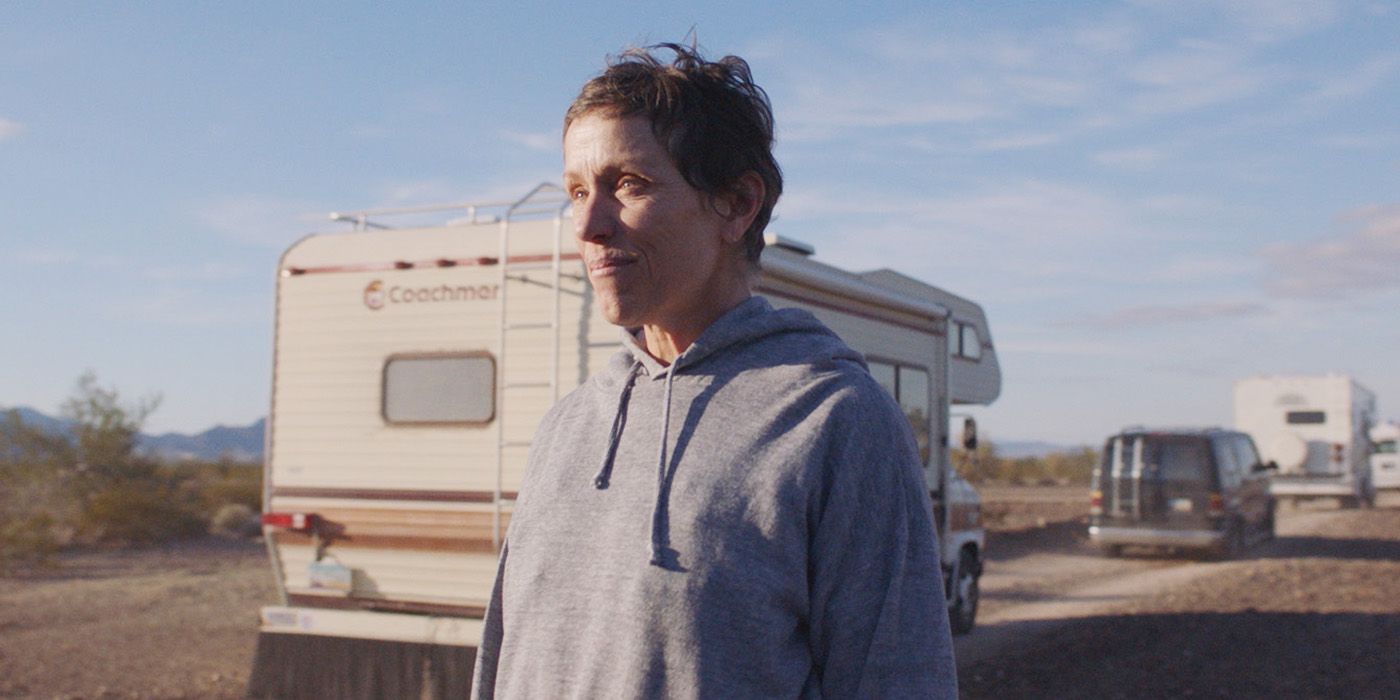 Writer/Director: Chloé Zhao


Cast: Frances McDormand, David Strathairn, Linda May, Swankie


Don't let its Oscar-season prestige scare you off. The 2020 Best Picture winner is a moving and elegiac reflection of a post-recession America that still manages to capture the beauty and humanity of a country where, for countless reasons, we've become so disconnected from each other. The story of Nomadland follows Fern (Frances McDormand), who lost her husband, her job, and her town in the aftermath of the Great Recession. She resolves to become a nomad, living her life out of a van and traveling across the American West. The trick of Zhao's film is that it never romanticizes Fern's circumstances while also not falling into the trap of equating anything outside the American Dream with failure. It's a deft, thoughtful film held together by the intelligence of Zhao's direction and the strength of McDormand's performance. – Matt Goldberg


The Social Network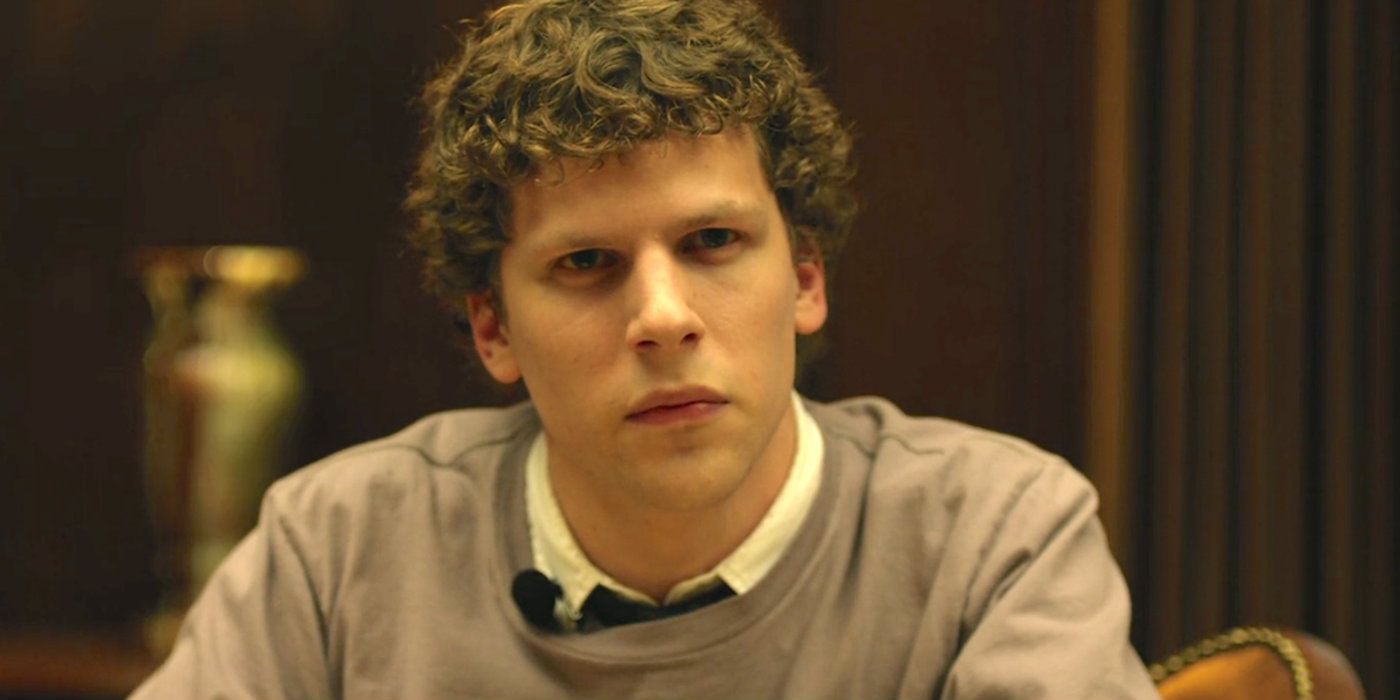 Director: David Fincher


Writer: Aaron Sorkin


Cast: Jesse Eisenberg, Andrew Garfield, Justin Timberlake, Armie Hammer, Max Minghella, Rooney Mara, and Rashida Jones


The Social Network is a masterpiece. It also happens to be one of the most rewatchable movies ever made. Rarely has a director and screenwriter pairing been so better matched, with David Fincher and Aaron Sorkin elevating each other's best instincts and dampening each other's worst. This cool, incisive drama is far more than a "Facebook" movie, as it uses the dramatic "origin story" of Facebook by Mark Zuckerberg to tell a much larger story about what happens when the people running the world's largest companies are barely out of college. There's an almost mythic quality to the rise and fall of Zuckerberg here—the "was it worth it in the end?" philosophical questions. But this movie also just absolutely slaps/rules/slays so hard. The Oscar-winning score by Trent Reznor and Atticus Ross is an all-timer, the performances are phenomenal, the script is perfect, and the direction is absolutely masterful. Watch this movie! – Adam Chitwood


You're Next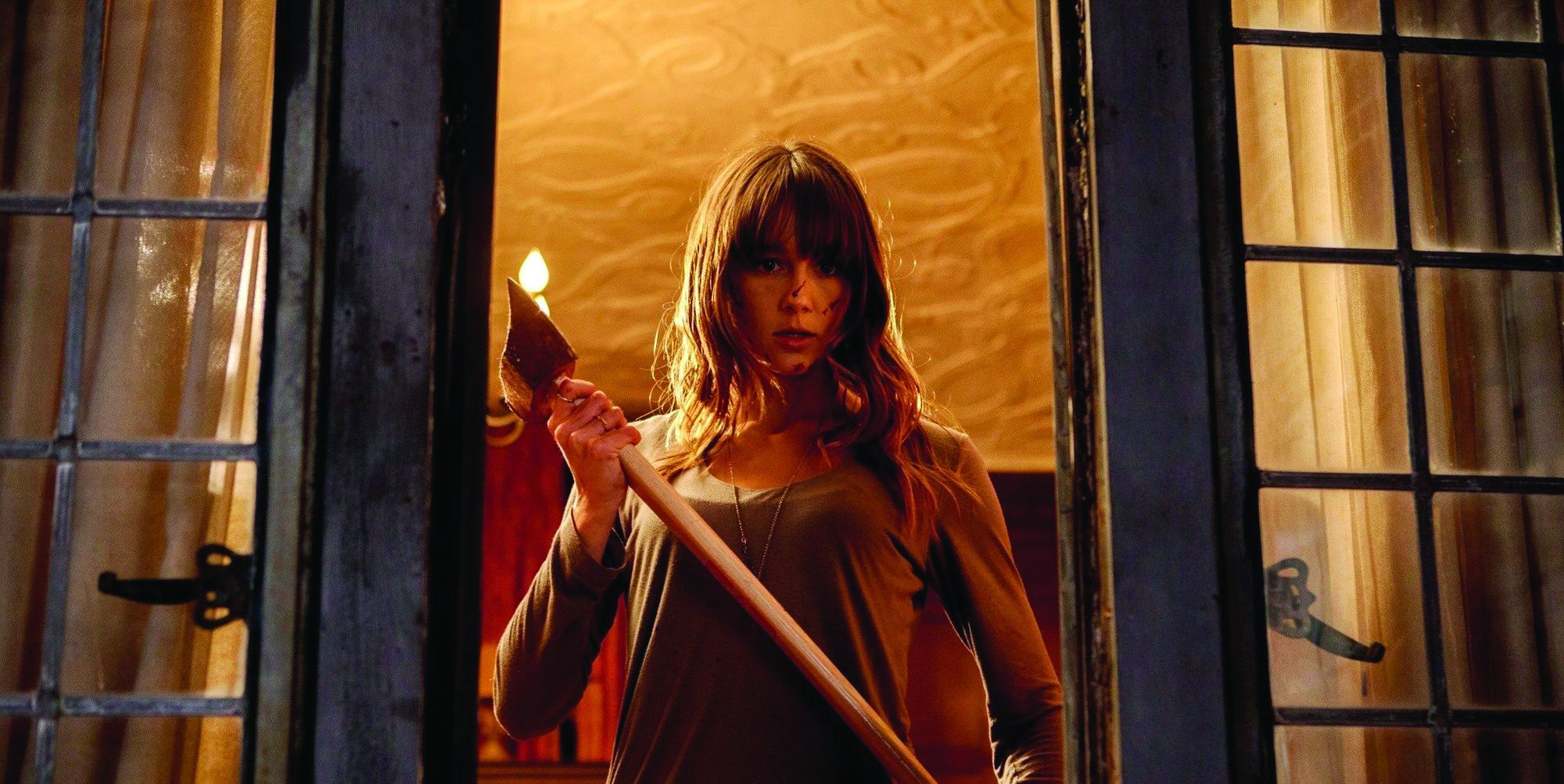 Director: Adam Wingard


Writer: Simon Barrett


Cast: Sharni Vinson, Nicholas Tucci, Wendy Glenn, A. J. Bowen, Joe Swanberg, Barbara Crampton and Rob Moran.


Before he went on to direct the battle of Godzilla and Kong, filmmaker Adam Wingard helmed this terrific home invasion thriller. The tranquil opening of a young woman (Sharni Vinson) going to meet her boyfriend's family to a reunion at their vacation home is shattered when masked attackers descend on the house and start picking off the family members one-by-one. Wingard creates a terrific blend of horror and exhilarating thrills by pushing back against the attackers, which gives the film a terrific tension where you're never quite sure how everything is going to unfold. If you're looking for a bloody good time for a film that continues to fly under the radar, you couldn't do much better than You're Next. – Matt Goldberg


Young Adult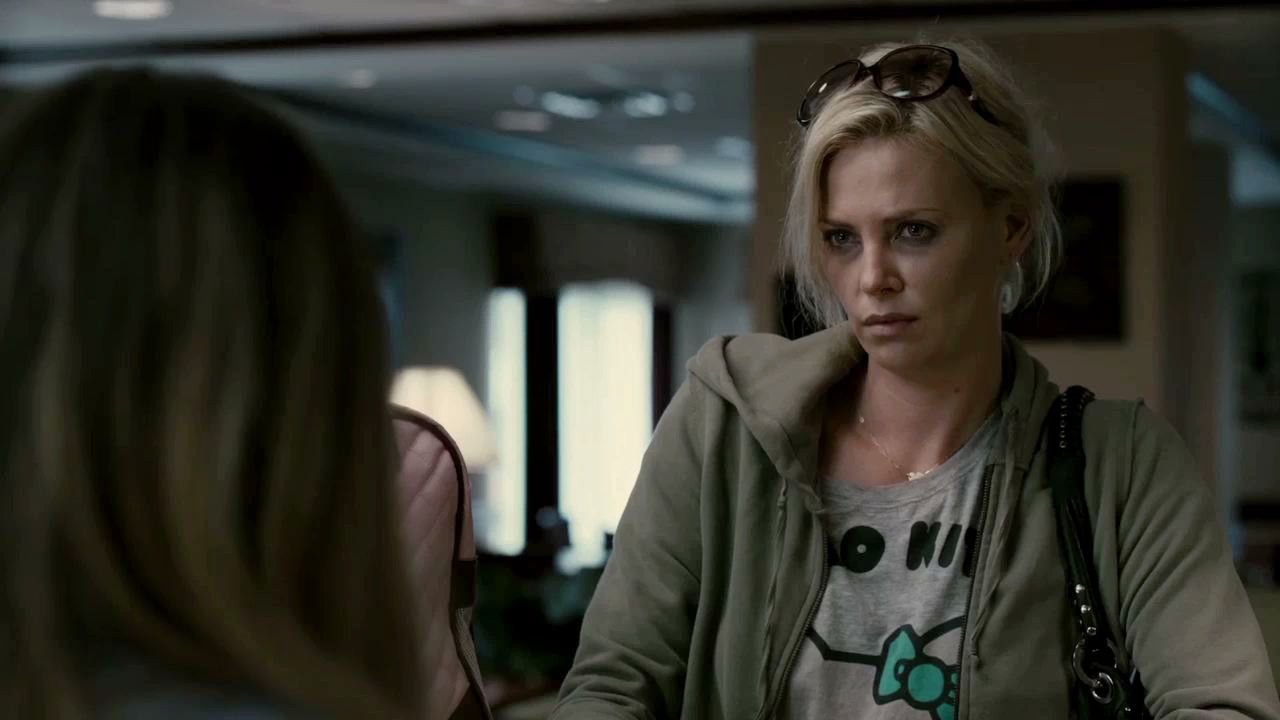 Director: Jason Reitman


Writer: Diablo Cody


Cast: Charlize Theron, Patton Oswalt, Patrick Wilson, and Elizabeth Reaser


This 2011 film was hotly anticipated given that it marked a reunion from the writing/directing team behind Juno, but Young Adult is a very different kind of movie. Charlize Theron anchors this comedy/drama as a divorced, alcoholic ghost writer of a series of young adult novels who up and decides to go back to her hometown and strike up a relationship with her now-married high school boyfriend. Theron doesn't shy away from the prickly aspects of this hard-to-love protagonist, but that's what makes Young Adult special. A mix of cringeworthy comedy and heartbreaking drama, this one probably isn't for everyone, but if it's for you, you'll love it. – Adam Chitwood


Collective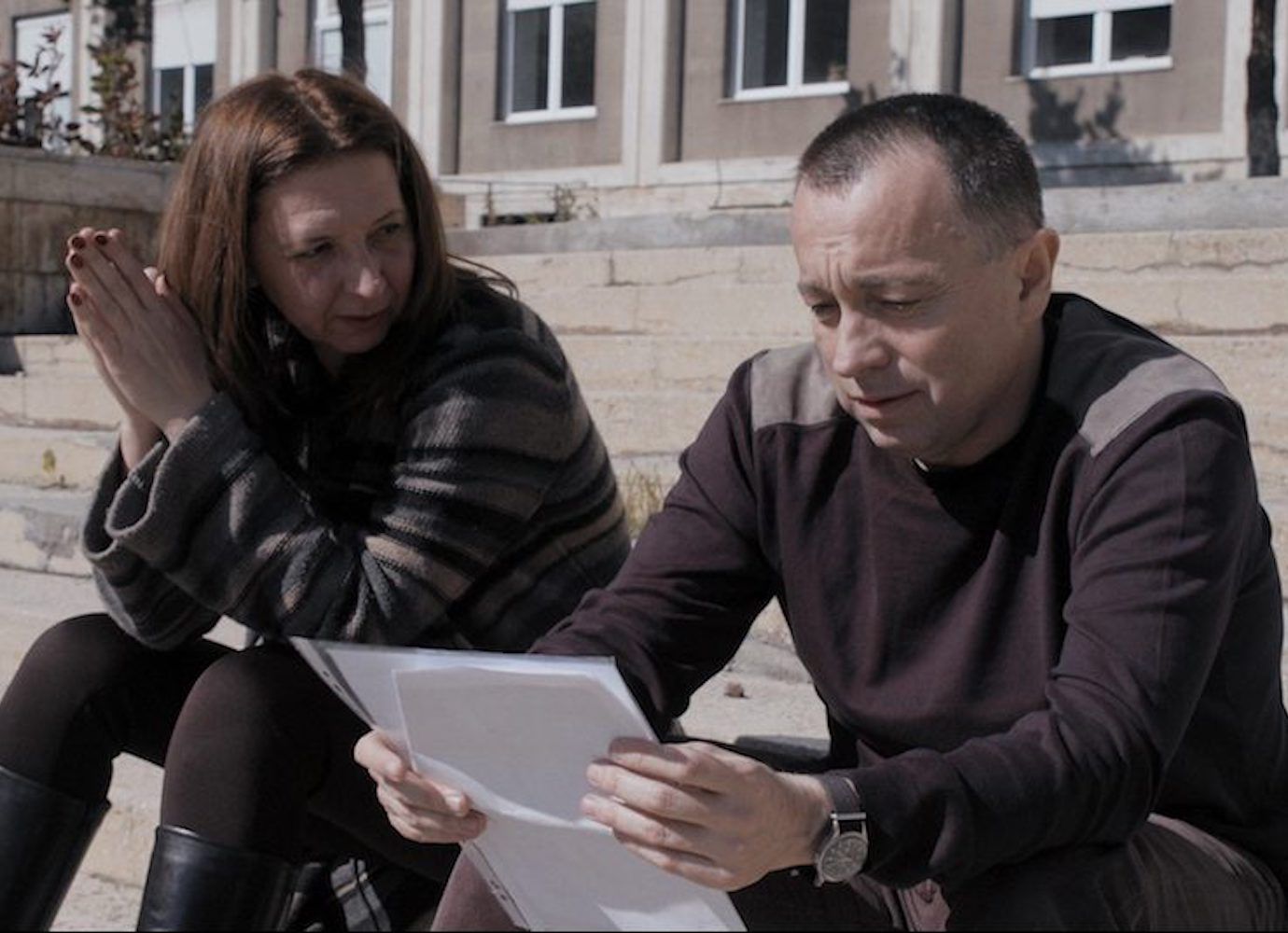 Director: Alexander Nanau


Writers: Alexander Nanau and Antoaneta Opris


A riveting journalism thriller that has the benefit of being true and unfolding before the eyes of documentarian Alexander Nanau. The film starts with a fire at the Collectiv nightclub in Romania, but the scandal begins when it's discovered that victims of the fire who should have survived died due to infection at various hospitals. Thus begins a look into the Romanian health care system and exposing those who sought to profit by cutting corners at the expense of people's health. While Collective has its heroic journalists looking to expose the corruption in the system, it also shows people who are either hiding and hedging while others seek to reform the system while running up against obstacles set in place by their predecessors. It's a stunning portrait of the strength required to not only show the faults in a society, but the herculean task of changing that society for the better. – Matt Goldberg


Possessor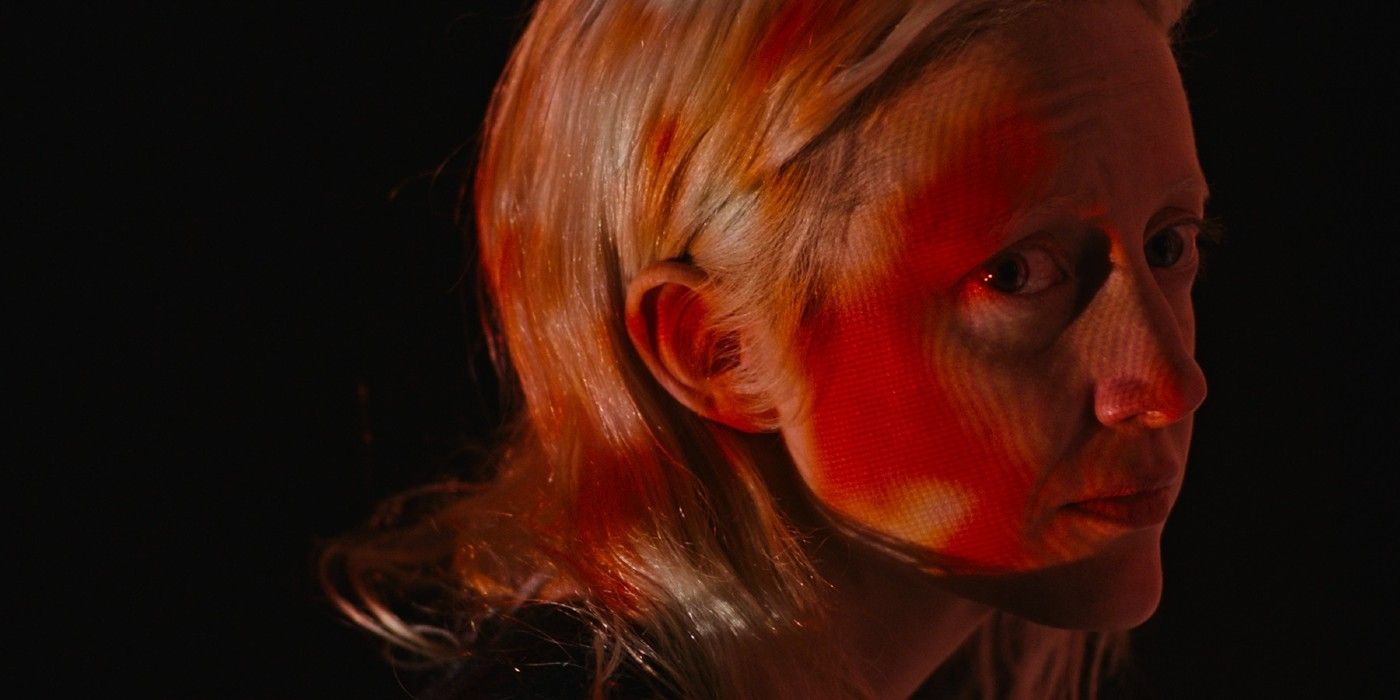 Writer/Director: Brandon Cronenberg


Cast: Andrea Riseborough, Christopher Abbott, and Jennifer Jason Leigh


Possessor is not only one of the best movies of 2020, it's also one of the best (and most disturbing!) body horror movies of the last decade, period. So, yeah, maybe watch on an empty stomach. Director Brandon Cronenbergproves he got his father's gross-out gene as he guides the story of Tasya Vos (Andrea Riseborough, chameleonic as always), a high-level assassin with a strange set of skills. Tasya carries out her kills by taking control of other people's bodies, puppeteering their thoughts and movements just long enough to finish the job. But she's been doing this macabre job for too long, losing her own sense of self every time she jumps into a new shell. Cronenberg cooks up a host of horrifying images, turning Tasya's fractured psyche into the image of a melting plastic mask. But it's the questions Possessor asks that stick with you long after the credits roll, questions of what actually makes you...you? And if you suddenly weren't "you" anymore, would you even notice? It's very rare that a whole day goes by where I don't think about this movie. --Vinnie Mancuso


Palm Springs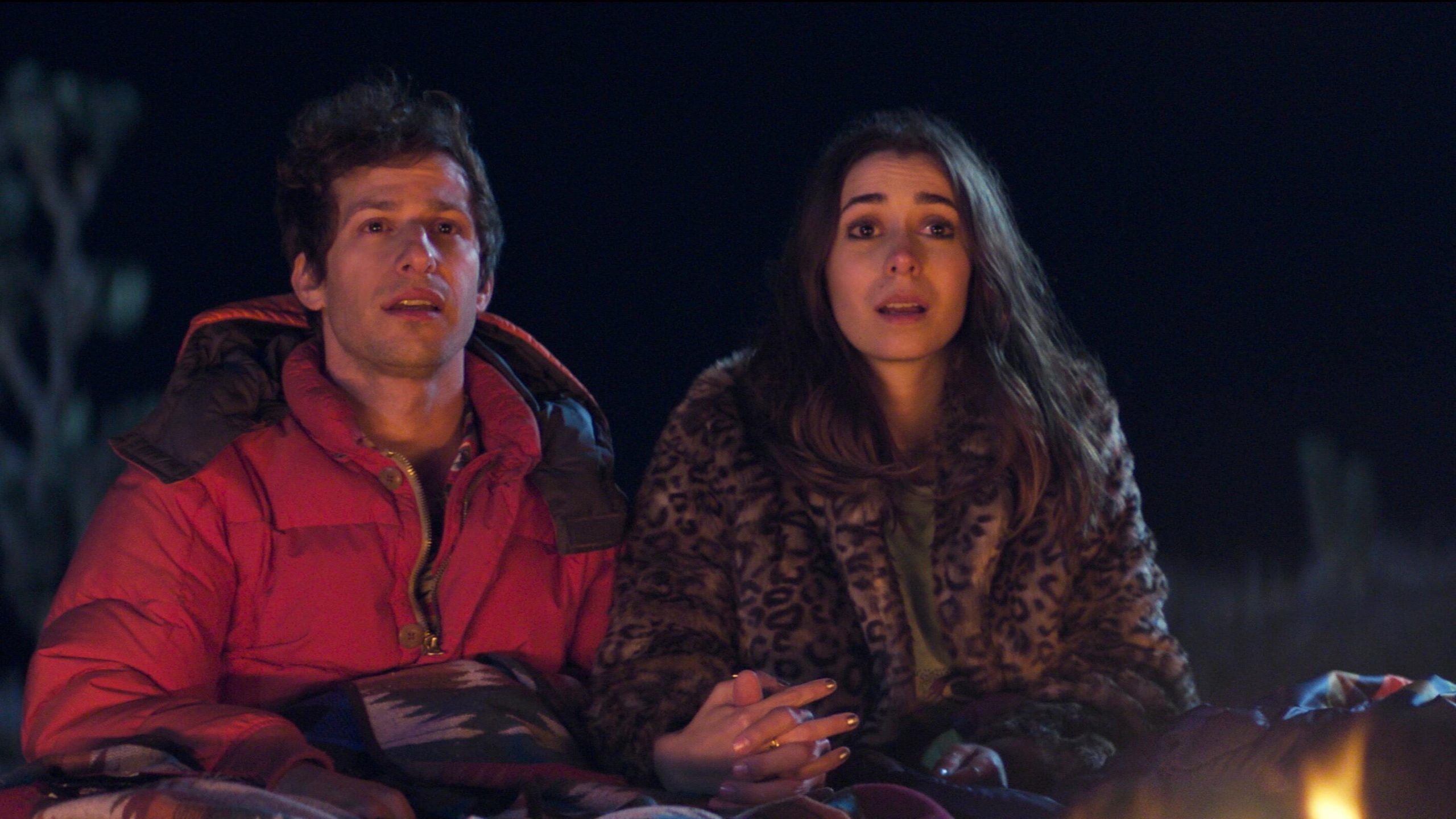 Director: Max Barbakow


Writer: Andy Siara


Cast: Andy Samberg, Cristin Milioti, and J.K. Simmons


Palm Springs is one of the best movies of 2020, and the less you know about it going in, the better it will be. But if you need the faintest thread of a plot synopsis to give this brilliant romantic comedy a shot, then know it's about two dirtbags (played by Samberg and Milioti) who can't seem to escape their existence and are stuck with each other through outsized circumstances. However, being stuck in the same place allows them to realize that they may need each other more than they'd care to admit. It's a story that sharp, sweet, funny, and thoughtful, and you'll be grateful that you saw this one. - Matt Goldberg