Best Hulu Shows and Original Series to Watch in August 2021

It can be tough to keep an account of everything running on a multitude of platforms these days: from traditional broadcast and cable to premium networks to a multitude of streaming options, knowing where to find the best TV and movies can be a nearly impossible task.


But we are here to help! For those who are already subscribed to Hulu (or who are thinking about it), we've compiled a list of our favorite series available, from new classics to old favorites, and everything in between. We'll also be updating the list as the library changes, or new original series debut that make their case for being some of TV's best.


Editor's note: This article was last updated on August 5th to add What We Do in the Shadows.


RELATED:


What We Do in the Shadows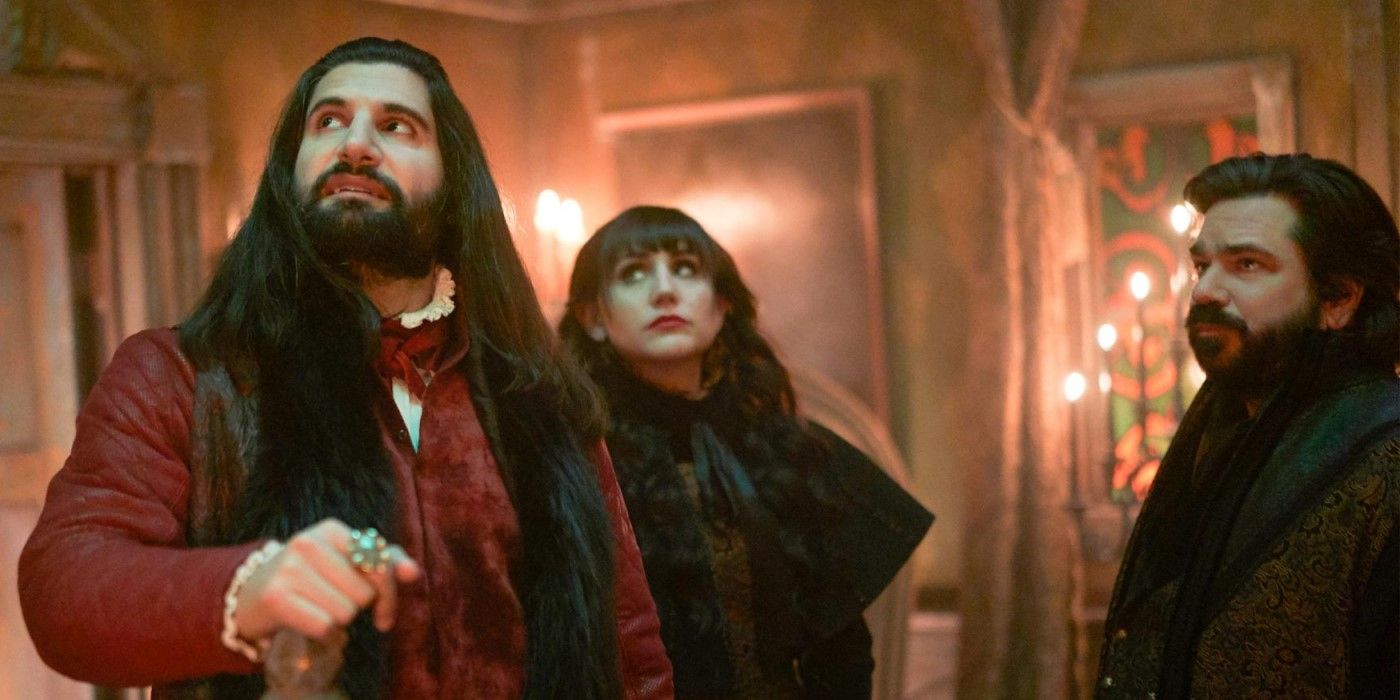 Created by: Jemaine Clement


Cast: Kayvan Novak, Matt Berry, Natasia Demetriou, Harvey Guillen, and Mark Proksch


A TV adaptation of the critically acclaimed mockumentary movie What We Do in the Shadows has no business being this good, but the FX sequel series gets better and better with each episode. In the vein of The Office, the show follows a group of vampires who live in modern day Staten Island, but instead of focusing on supernatural threats, the show largely revolves around behaviorial humor and roommate disputes — and it's all the better for it. The series does have a rich mythology in the background that bubbles to the surface every now and then as a serialized hook, but the joy of this show is watching these characters who have lived with one another for a very, very, very long time try to remain friends (and lovers). — Adam Chitwood


Superstore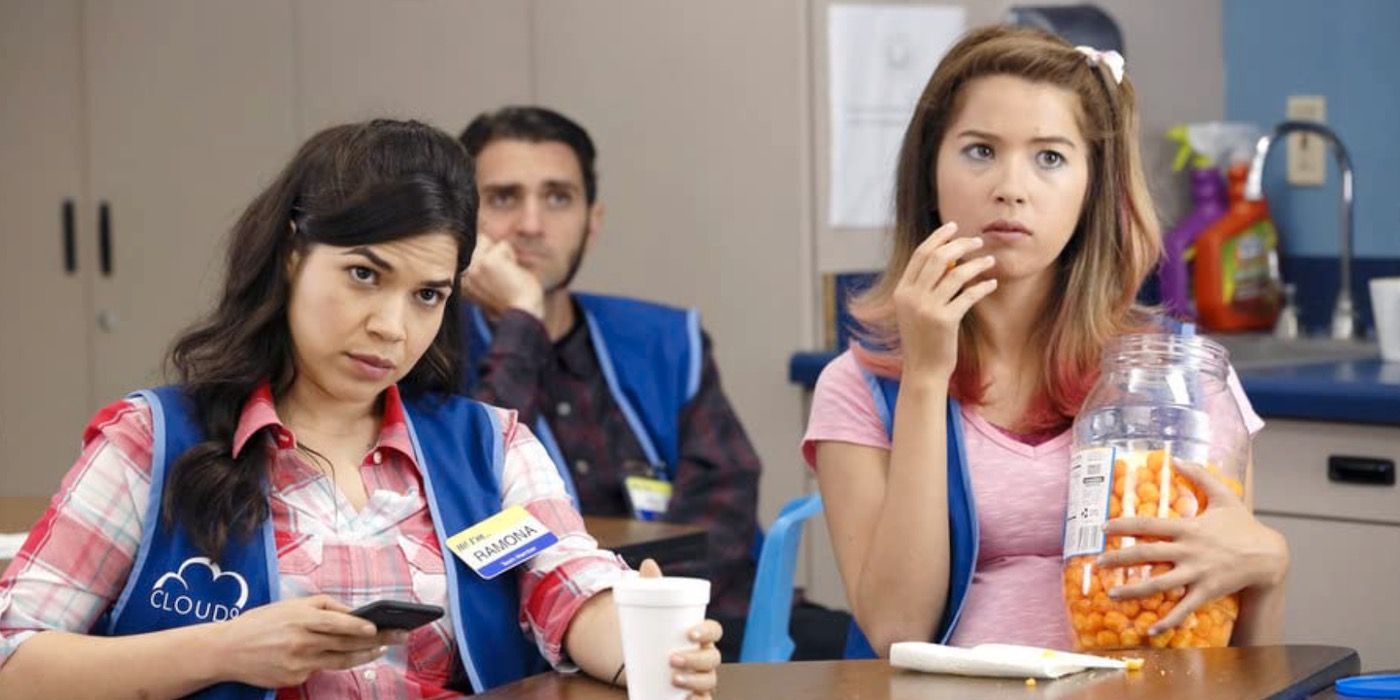 Created by: Justin Spitzer


Cast: America Ferrera, Ben Feldman, Mark McKinney, Lauren Ash, Colton Dunn, Niko Santos, Nichole Sakura, and Kaliko Kauhai


If you love shows like The Office and Parks and Recreation, you'll fall for Superstore in a heartbeat. The half-hour NBC comedy series ran for six seasons and is a workplace comedy that takes place in a fictional Big Box store in St. Louis. America Ferrera plays one of the store's veteran employees who works hard to make a living for her husband and daughter; Ben Feldman is a new hire fresh out of college whose naive optimism bumps up against the harsh realities of working retail. Indeed, anyone who's worked retail will relate hard to the struggles of the characters in Superstore, which hits that sweet spot of funny and emotional that made shows like The Office so irresistible. - Adam Chitwood


Homeland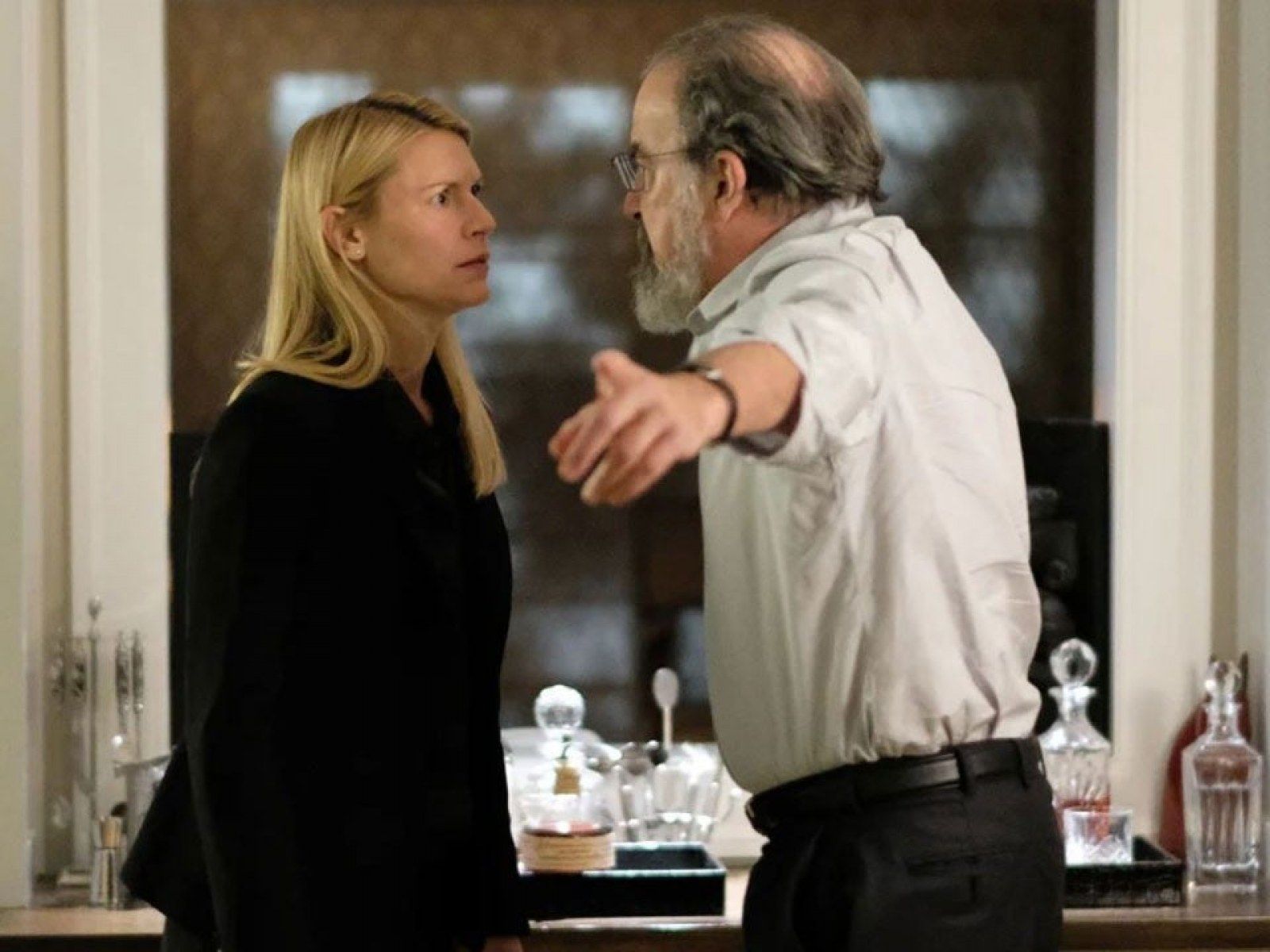 Created by: Howard Gordon and Alex Gansa


Cast: Claire Danes, Damian Lewis, and Mandy Patinkin


If you like thrillers – especially spy or political thrillers – then Homeland is a must-watch. The first season of this Showtime series is still the best (and the one that won the Best Drama Series Emmy award), but all eight seasons have value. The story follows a CIA analyst played by Claire Danes who is brilliant but suffers from biopolar disorder, which can sometimes greatly affect her job. The first season finds her looking closely at a Marine veteran who was held captive by al-Quaeda and has now returned home. The question is – has he been turned by the enemy and is now plotting an attack? That sustains Season 1 and a bit of Season 2, but as the story moves on each season feels like its own contained, long spy thriller yarn and Danes, Damian Lewis, and Mandy Patinkin deliver excellent performances. – Adam Chitwood


Scrubs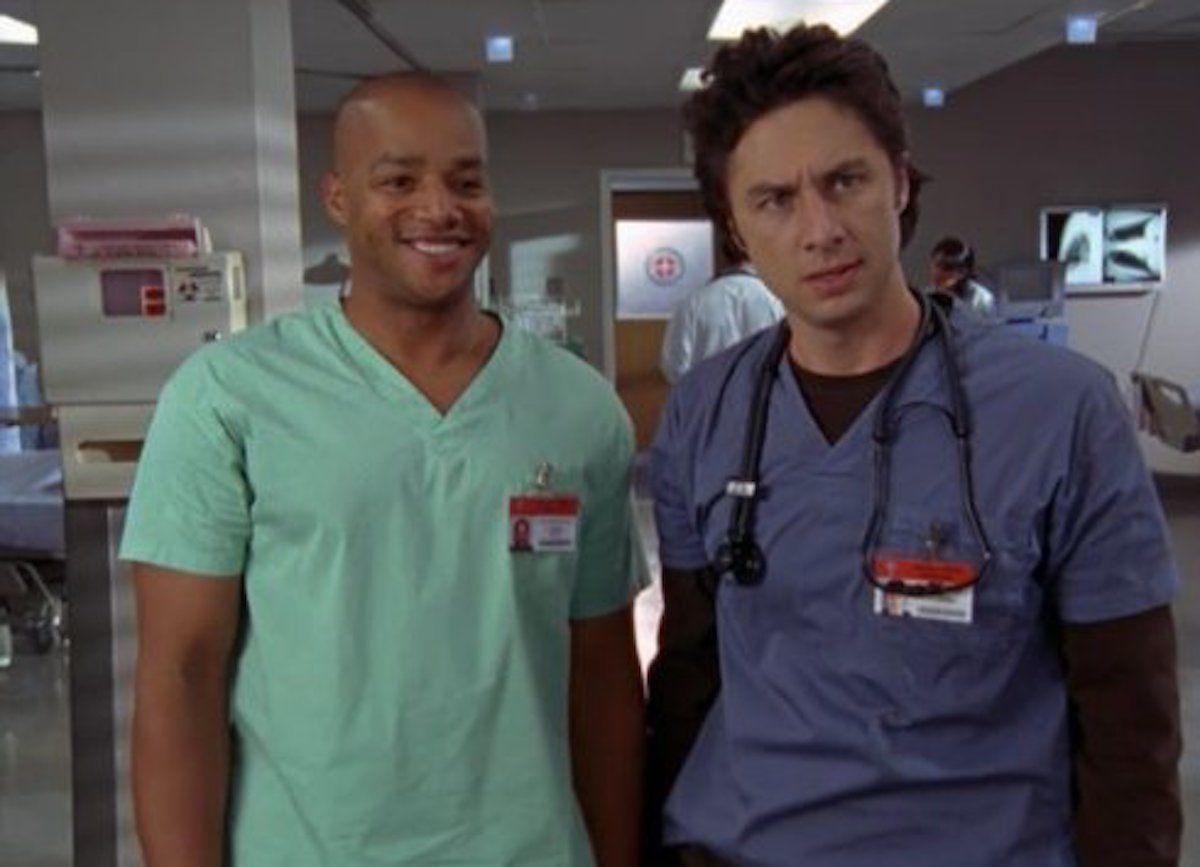 Created by: Bill Lawrence


Cast: Zach Braff, Sarah Chalke, Donald Faison, Judy Reyes, Ken Jenkins, John C. McGinley, and Neil Flynn


If you're in the mood for a comedy with a slightly silly bent, Scrubs is a delightful watch. The NBC sitcom ran for nine seasons and tells the story of a young physician played by Zach Braff, who begins the series as an intern. He narrates the show so you have a window into his inner thoughts, which provides an excellent source of both comedy and drama. Indeed, while Scrubs can get silly, the life-and-death stakes of the hospital where it's set opens the door to some really emotional episodes, which bring some much-welcomed heft to the series that elevates beyond your average sitcom. – Adam Chitwood


How I Met Your Mother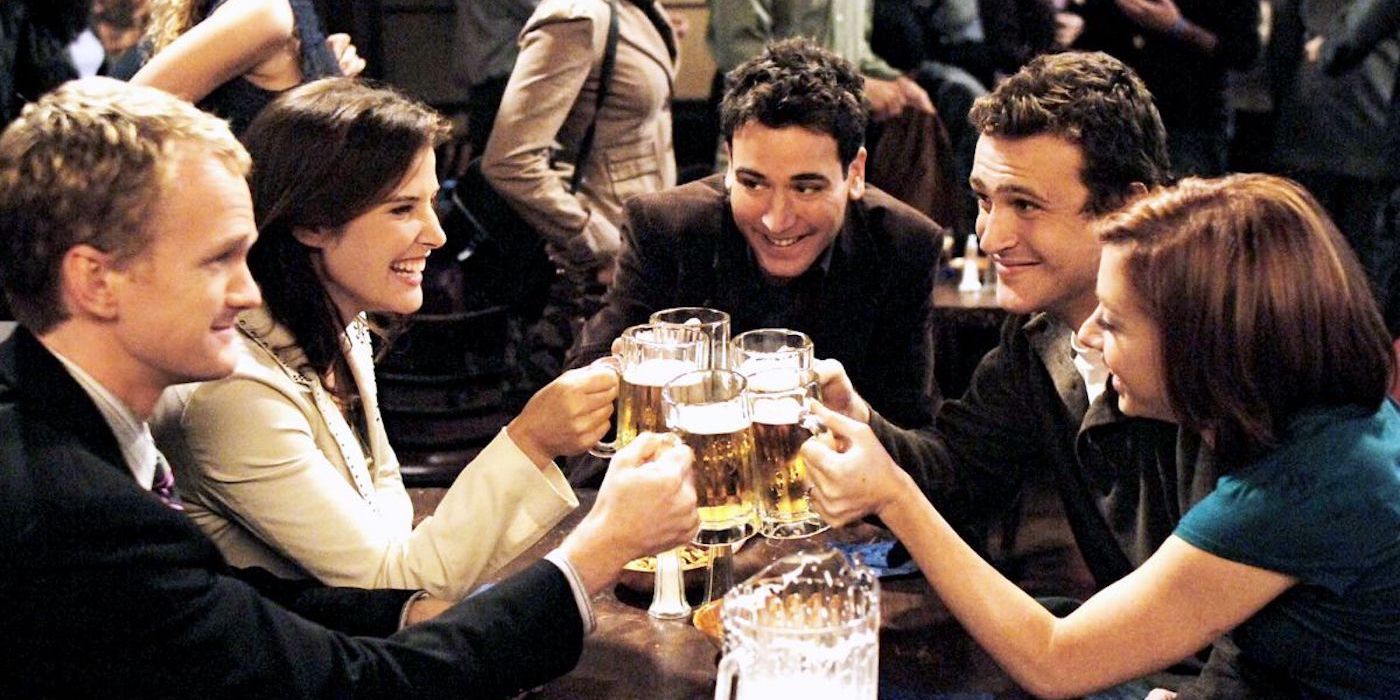 Created by: Carter Bays and Craig Thomas


Cast: Josh Radnor, Cobie Smulders, Jason Segel, Alyson Hannigan, and Neil Patrick Harris


The caveat with recommending How I Met Your Mother is that is has possibly one of the worst series finales of all time, but it's a testament to the strength of the actors and storytelling in earlier seasons that it's still very much worth recommending. The half-hour comedy aired on CBS for nine seasons from 2005 to 2014, and combined serialized mystery box storytelling with your standard sitcom. The show is told from the POV of a narrator in the future, the adult version of Josh Radnor's Ted Mosby, who's telling his kids the story of how he met their mother. The mystery through the whole series is who the kids' mother will be, as Ted moves from relationship to heartbreak over and over again, with teases here and their about his bride-to-be's identity. What makes the show genuinely great is its ensemble cast, as Ted is surrounded by charismatic friends that each bring a distinct and dynamic sense of humor to the series. It's funny and sweet and the mystery is genuinely intriguing… just don't say I didn't warn you about that ending. – Adam Chitwood


Freaks and Geeks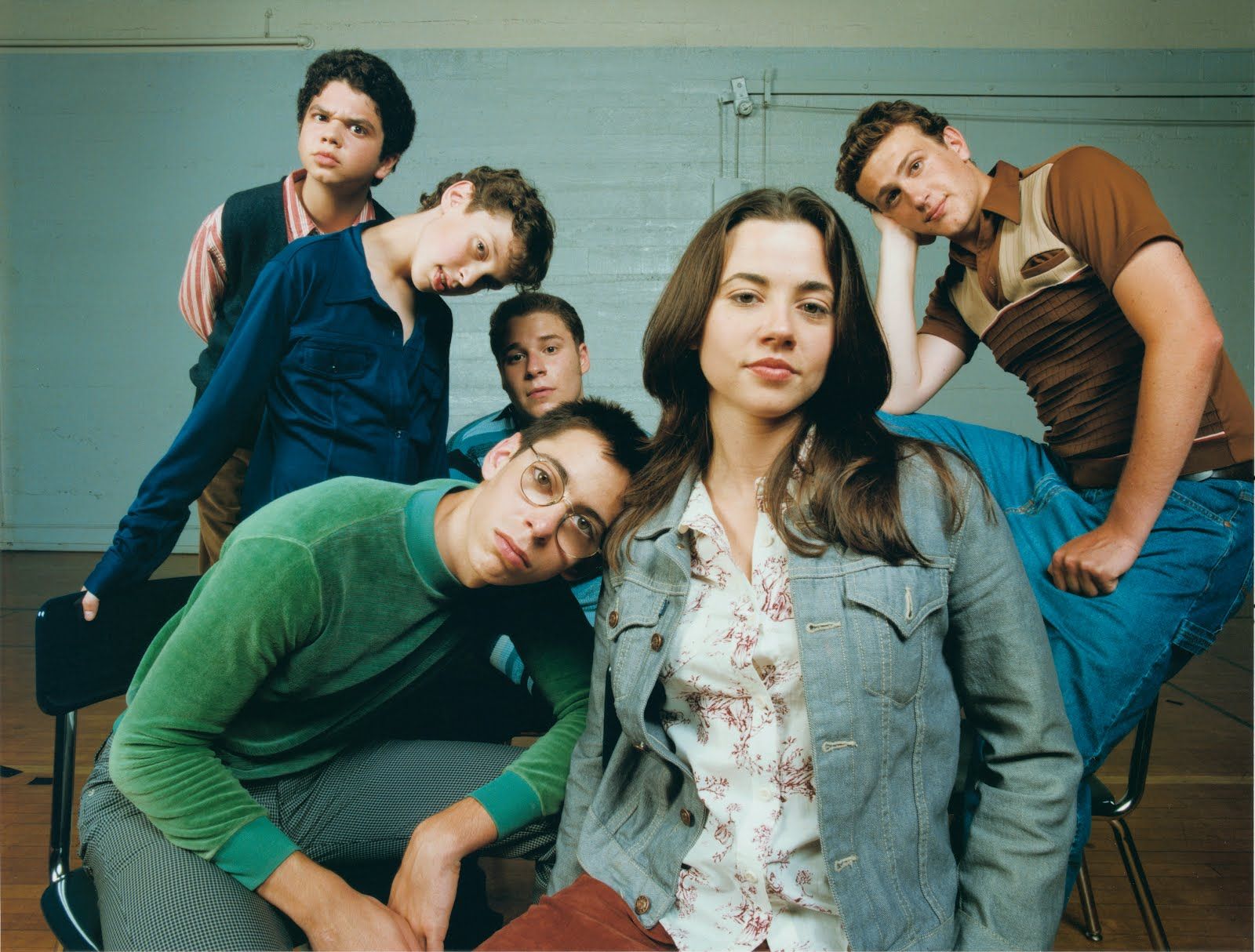 Created by: Paul Feig


Cast: Linda Cardellini, John Francis Daley, Busy Phillips, James Franco, Samm Levine, Seth Rogen, Jason Segel, Martin Starr, Becky Ann Baker, and Joe Flaherty


One of the best shows ever made about growing up, Freaks and Geeks is back on streaming with its original soundtrack intact. While the ahead-of-its-time dramedy only lasted one season, those 18 hourlong episodes remain some tremendously relatable and funny and sad pieces of storytelling in recent TV history. Set during the 1980-81 school year, the show follows outcasts as the title suggests. While most high school series focus on jocks and cool kids, Freaks and Geeks is far more relatable as it speaks directly to the experience of those who frequently felt like they were on the outside looking in. Love, depression, embarrassment, geeking out, family troubles – Freaks and Geeks digs deep into experiences that we all felt at one point or another during school, but that most movies and TV shows fail to accurately capture. This show is a marvel. – Adam Chitwood


Bob's Burgers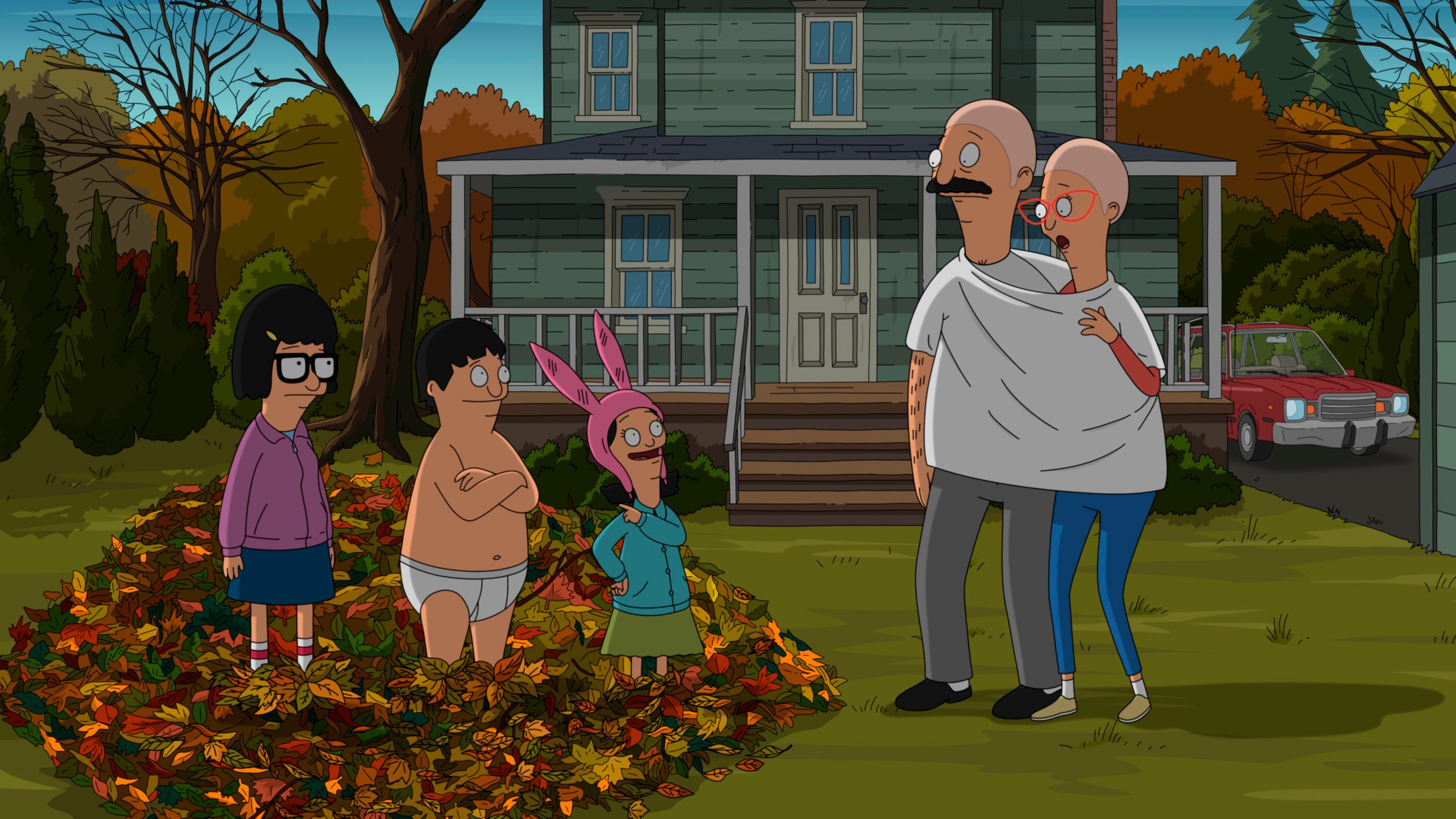 Created by: Loren Bouchard


Cast: H. Jon Benjamin, Dan Mintz, Kristen Schaal, Eugene Mirman, Larry Murphy, and John Roberts


It's something of a miracle that Fox has not only not cancelled Bob's Burgers by now, but they're actually making a feature film adaptation. Loren Bouchard's animated series is delightfully, almost glaringly silly. Each episode is packed with oddball jokes and original songs, and the plots mostly revolve around trivial nonsense that the kids get into. It's a weird show, but its focus is always on the love amongst the central family—a little heart goes a long way, and this is a goofy comedy with a lot of heart. If you're looking for a pure feel-good watch, you can't go wrong with this one. – Adam Chitwood


Atlanta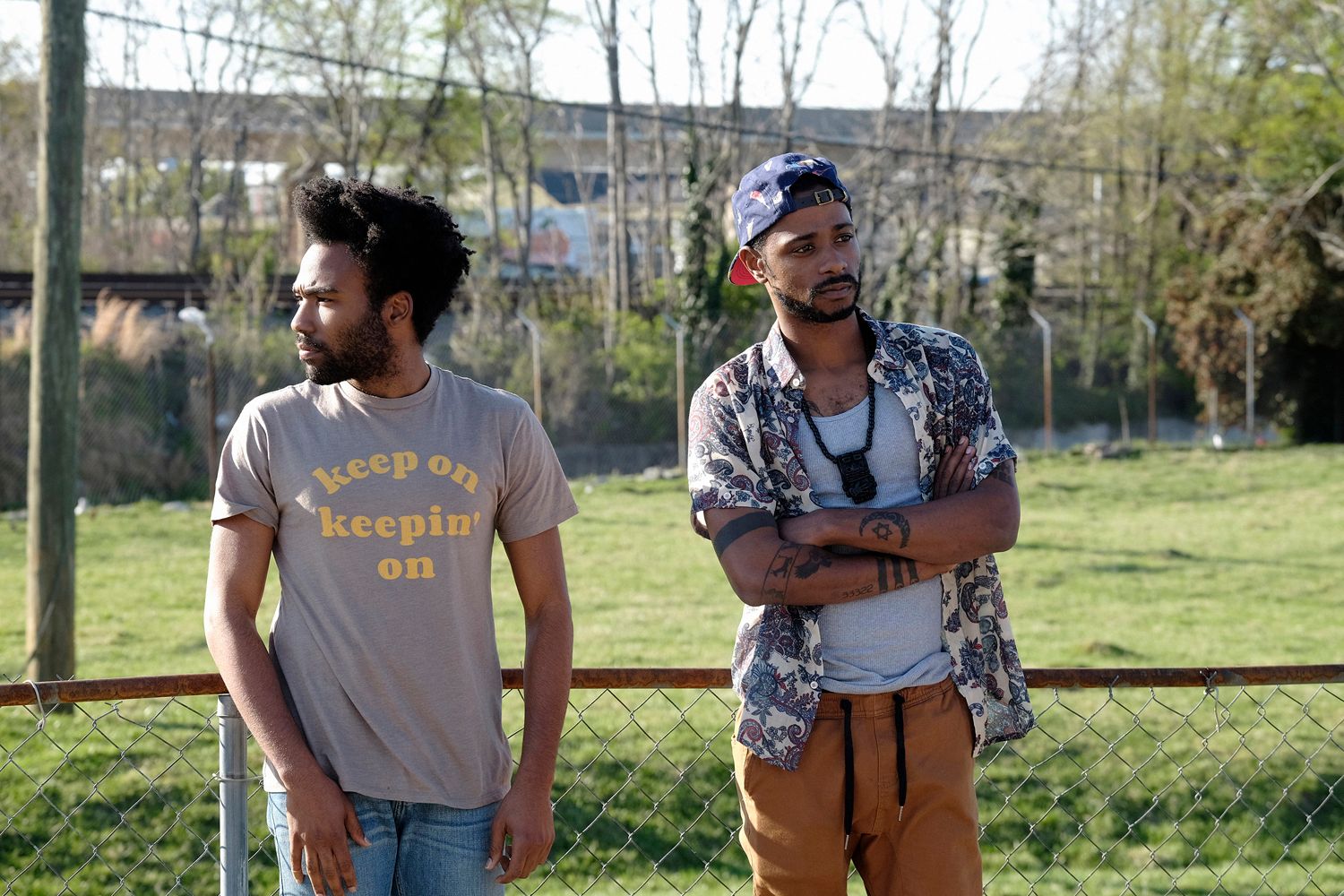 Created by: Donald Glover


Cast: Donald Glover, Brian Tyree Henry, Keith Stanfield, Zazie Beetz


FX has commissioned a number of out-of-the-box comedies in the last few years, but none have been as successful as , which was truly experimental on a number of fronts. For one, it focused on an all-black cast on a network not previously known for giving a voice to minorities (something they are actively changing), and the show's form and format was one that could, refreshingly, never be pinned down. The general trajectory was that a smart young guy named Earn (Donald Glover) tries to make some money by managing his cousin's (Brian Tyree Henry) rap career, while also needing to step up as a father. But wrapped up in that was a very specific look at a variety of facets of life as a young black man in a city like Atlanta, told through a juxtaposition of raw truth and surrealist effects.


Atlanta had a number of stand-out episodes that focused on just one topic, and "B.A.N." in particular is notable not just because of how it uniquely it told its story, but in the way it incorperated fake commercials that played out as long, drawn-out jokes within the series. For the weary TV viewer it can't be overstated how fresh and exciting that is.


A huge amount of kudos also goes to Hiro Murai (who directed most of the first season's episodes), for setting up the show's visually distinct and atmospheric tone. While Glover created something wonderful here in a series that easily cut through the din of Peak TV, he also showed how collaboration can make a singular vision into something extraordinary. — Allison Keene


The Great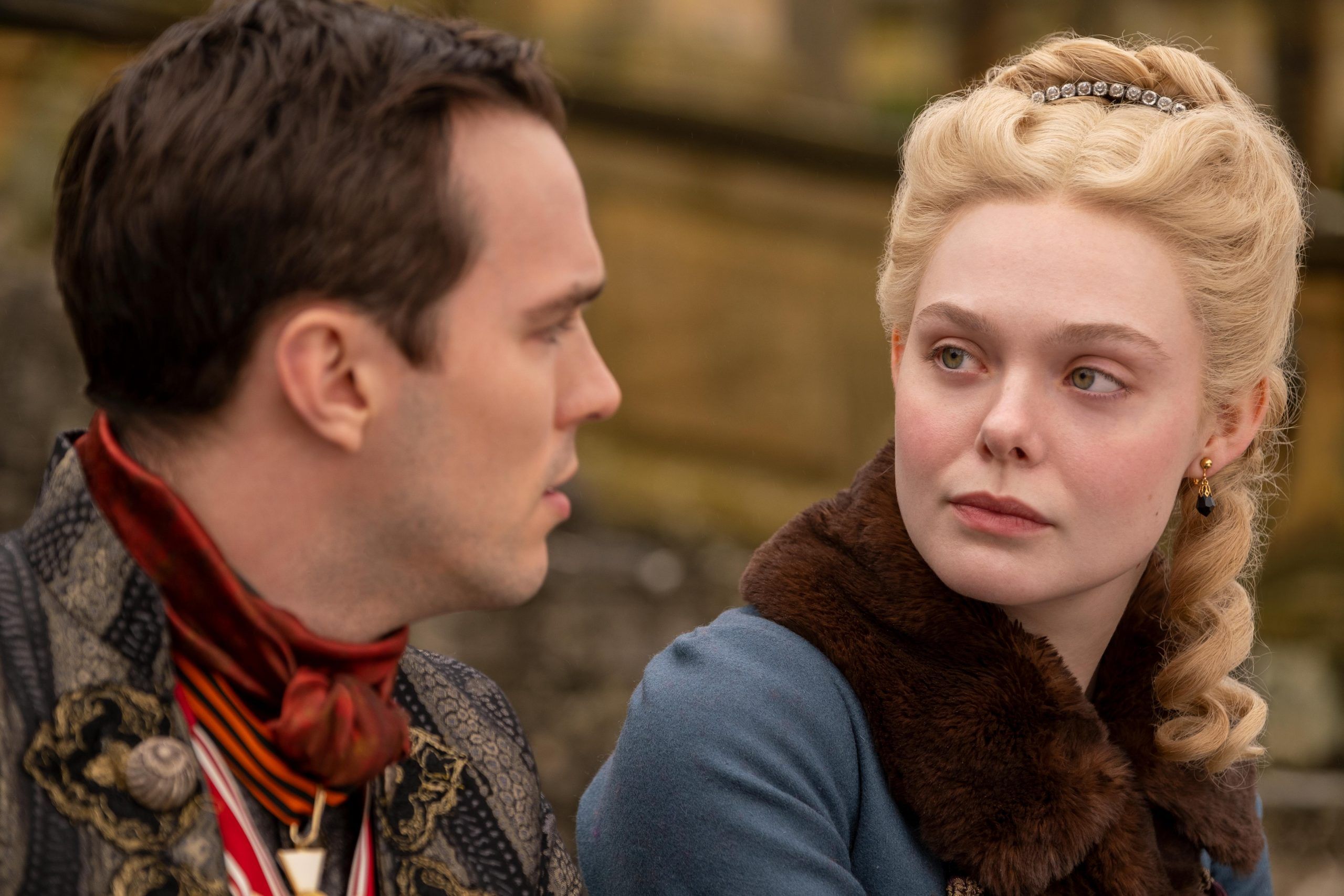 Created by: Tony McNamara


Cast: Elle Fanning, Nicholas Hoult, Phoebe Fox, Sacha Dhawan, Charity Wakefield, Gwilym Lee, Adam Godley, Douglas Hodge, and Belinda Bromilow


The aptly named is, well, spectacular. From the Oscar-nominated co-writer of The Favourite, the series is loosely based on the life of Catherine the Great, who became Empress of Russia after staging a coup against her husband. Elle Fanning plays Catherine, and the show's first season finds her marrying Peter III (Nicholas Hoult) and discovering her fairy tale life of royal ruiling won't exactly go as planned. The season finds her staging a coup against her husband, which plays out in hilarious and heartbreaking fashion. Hoult is absolutely phenomenal as the cruel and thickheaded Peter, and Fanning fulfills the role of the ambitious and bold Catherine with vigor. Equal parts funny and melancholic, with a dash of romance for good measure, The Great is one of the best things Hulu has made. – Adam Chitwood


Family Guy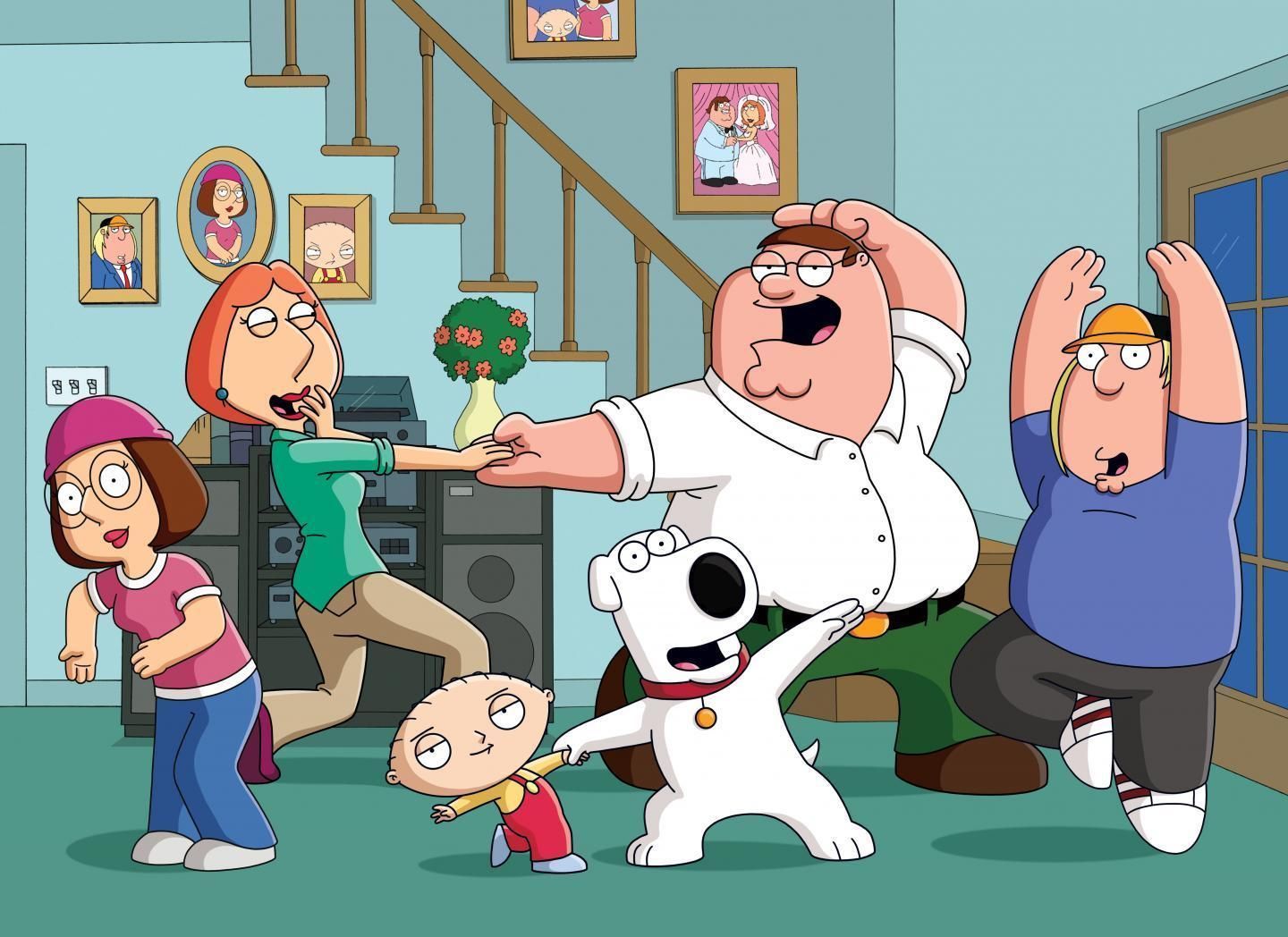 Created by: Seth MacFarlane


Cast: Seth MacFarlane, Alex Borstein, Seth Green, Mila Kunis, Mike Henry, and Patrick Warburton


It's become kind of cool to not like Family Guy now, but once upon a time this animated series was something of a cult favorite. The FOX comedy premiered in 1999, was swiftly cancelled after three seasons, but then was revived thanks to strong DVD sales and syndication airings on Adult Swim. The show is an irreverent twist on the family sitcom that owes a lot to The Simpsons, and while its juvenile humor can border on offensive at times, it definitely has its moments – especially in the first six or seven seasons or so when MacFarlane was running the show. – Adam Chitwood


Castle Rock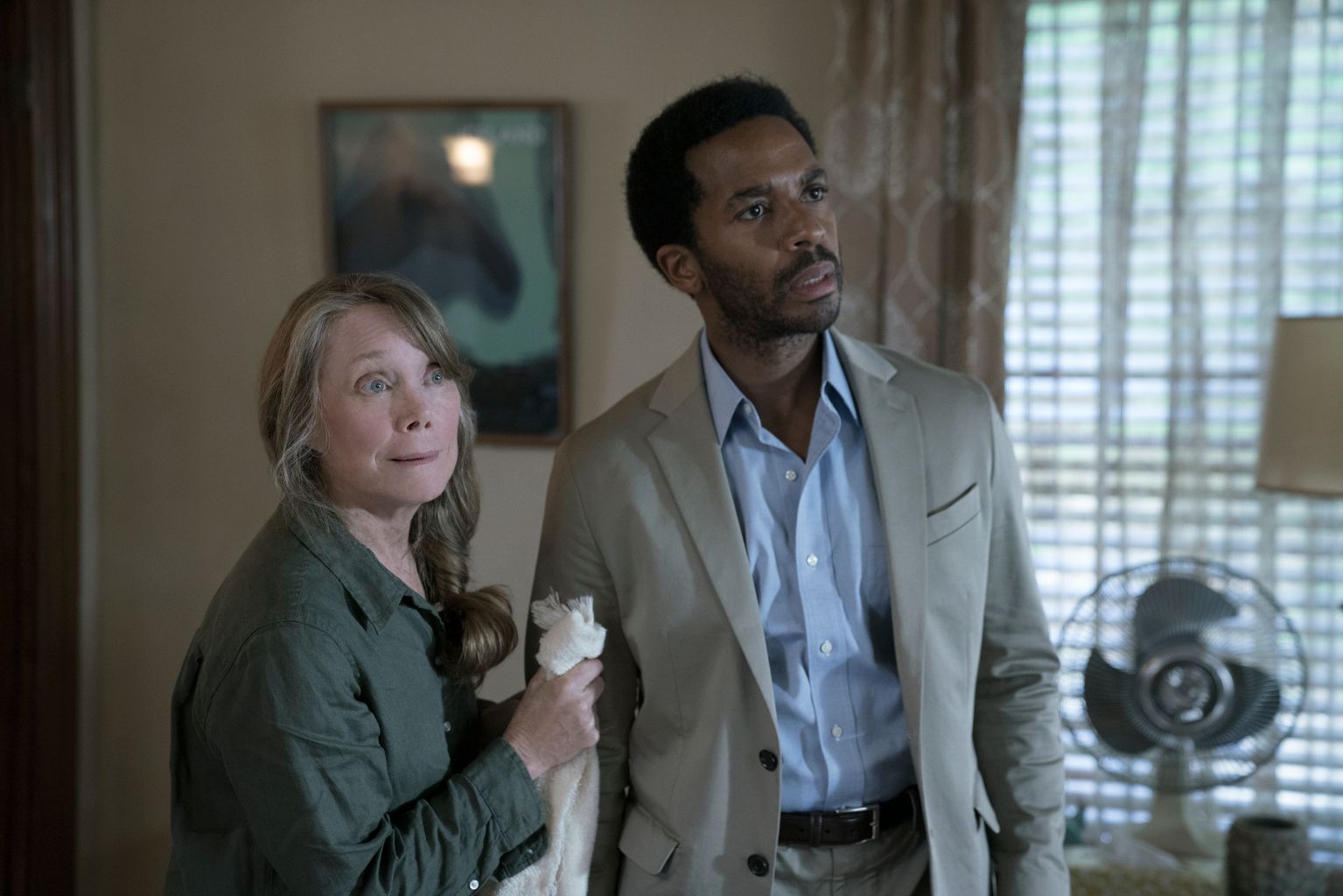 Created by: Sam Shaw, Dustin Thomason


Cast: André Holland, Melanie Lynskey, Bill Skarsgård, Jane Levy, Sissy Spacek


pays homage to the master of horror, Stephen King, by telling stories within his created world, populated by his famous sometimes infamous characters, locations, and supernatural forces. This is not a simple wink-and-nudge kind of homage but rather an original tale that feels like it came from the pages of a King story itself. Longtime fans of King's work will find themselves pulling double duty by trying to keep track of all the story and character references while also keeping up with the fantastic mystery at the core of Castle Rock. More casual fans might just discover that they really like , ultimately deciding they'd like to dig into King's collected works a bit more. That's a win-win. Showrunners Sam Shaw and Dustin Thomason sure know how to craft a King-ly story, and J.J. Abrams is no slouch when it comes to unpacking the mystery box.


Like many of King's tales, Castle Rock has a dark mystery, and a darker evil, at the center of a small town. The main crux of the mystery story in this first season centers on the disappearance of young Henry Deaver back in 1991, and the current appearance of Skarsgard's The Kid in 2018. It's that simple. But like any King story, the real meaning is found not just in the mystery but in how the people involved in it react to events, how they treat each other, and ultimately how they're judged for their actions. Castle Rock is a can't-miss series for Stephen King fans and a must-watch horror show for fans of dark, thrilling, character-focused mysteries. — Dave Trumbore


Solar Opposites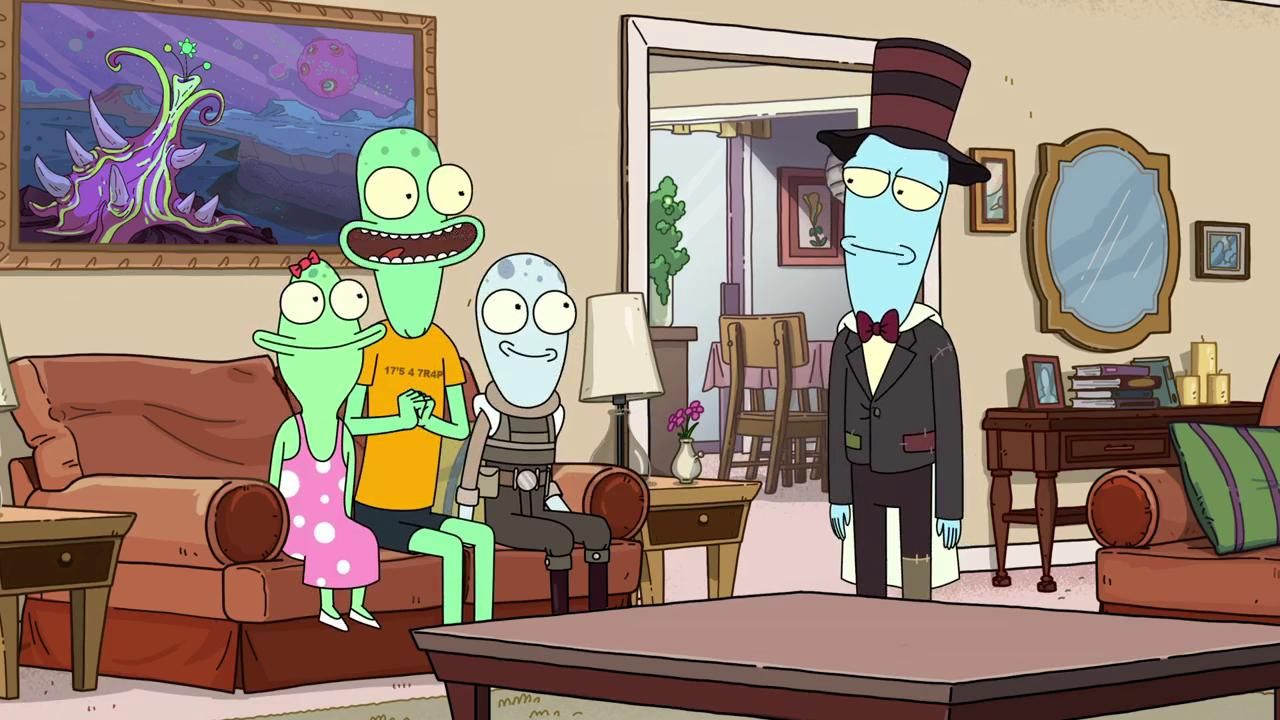 Created by: Justin Roiland and Mike McMahon


Cast: Justin Roiland, Thomas Middleditch, Sean Giambrone, and Mary Mack


The Hulu animated original series hails from one half of the creative team of Rick and Morty, and indeed shares many similarities with that show in terms of style and humor. But the tone of Solar Opposites is a bit more hopeful, a bit more compassionate, and bit more, well, optimistic than the often dark adventures of Rick and Morty. And in that way, it serves as a pretty great series all its own. The story revolves around a family of aliens from a better world who are taking refuge in middle America following the destruction of their planet. They disagree on whether Earth is awful or awesome, which is where much of the tension comes from, but there's a playfulness throughout that keeps things light and compelling. If you like Rick and Morty, you'll love Solar Opposites. - Adam Chitwood


Normal People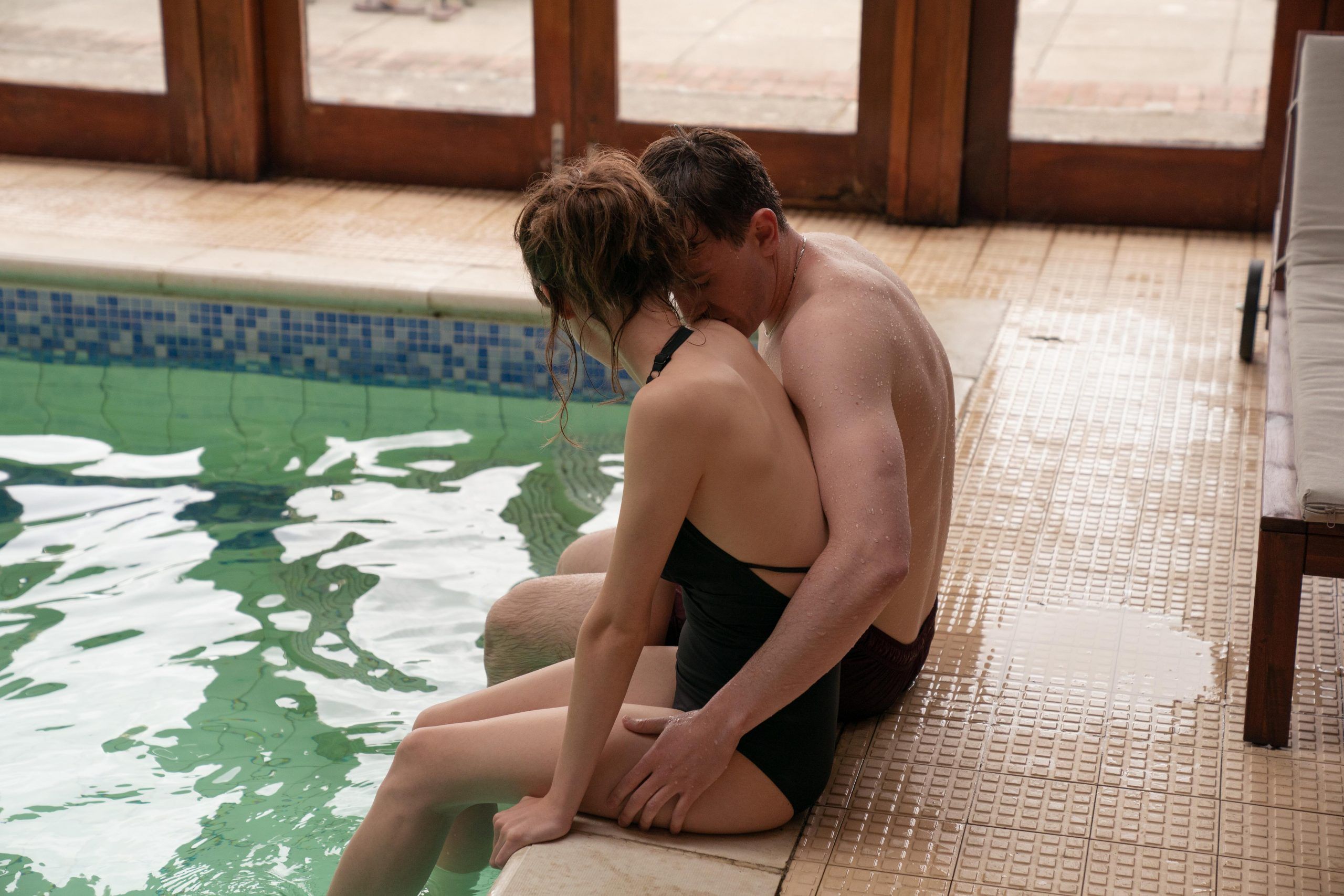 Created by: Sally Rooney, Alice Birch, and Mark O'Rowe


Cast: Daisy Edgar-Jones and Paul Mescal


Normal People, based on the acclaimed novel of the same name by Sally Rooney, is quite simply one of 2020's best new shows. It's essentially Call Me by Your Name meets The O.C. as it charts the relationship between two individuals from their teen years in high school up through college, but it's told with a level of intimacy and emotional maturity rarely seen on TV. Daisy Edgar-Jones and Paul Mescal are mesmerizing as the two individuals at the heart of this 12-episode limited series, and you'll find your heart swooning and breaking right alongside them. It's also one of the best-directed shows on all of television - Adam Chitwood


Killing Eve

Developed by: Phoebe Waller-Bridge


Cast: Sandra Oh, Jodie Comer, Fiona Shaw, Darren Boyd, Owen McDonnell, Kirby Howell-Baptiste


is a spy story, a murder mystery, a spellbinding character drama, and a gloriously wicked comedy. It all comes together to make one of the year's most delightful and captivating series, starring Sandra Oh as a bored, desk-bound MI-5 agent, and Jodie Comer as the glamours, mysterious, and completely unhinged international assassin Villanelle. The two women's fates soon become intertwined, and their cat-and-mouse game is really more like two cats circling each other on the European stage. The series comes from Fleabag creator and star Phoebe Waller-Bridge, and is based loosely on Luke Jennings' Villanelle novels. It refreshingly puts women in positions usually reserved for men, or at least, where one man would normally be involved. In many ways it's like a gender-swapped version of the Hannibal Lecter and Will Graham dynamic from Hannibal, where obsession, sexual desire, and death all swirl together into one deliciously complicated and dazzlingly entertaining tale. — Allison Keene


Devs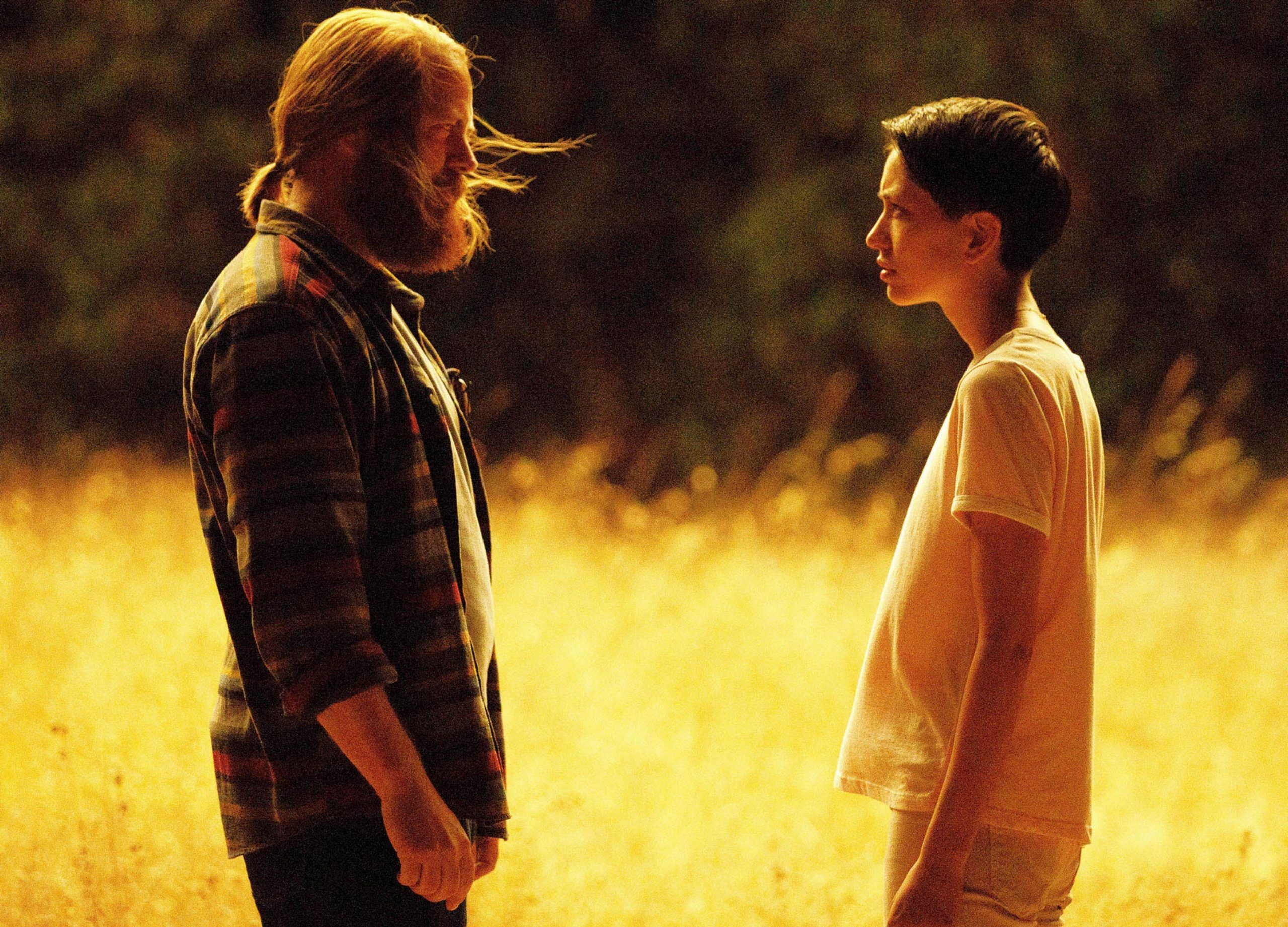 Creator: Alex Garland


Cast: Sonoya Mizuno, Nick Offerman, Alison Pill, Jin Ha, Stephen McKinley Henderson, Cailee Spaeny, and Jin Ha


Originally set to debut on FX, actually became the first show to debut on Hulu as part of the new "FX on Hulu" initiative, in which some FX original series air exclusively on the streaming service. Devs is exactly what you think you'll get when you combine the filmmaker behind movies like Ex Machina and Annihilation with the story of a tech company working on a big secret project. It's spooky and weird and mysterious, but also tackles themes relating to determinism vs. free will, how A.I. is changing the way we live, and how predictive algorithms will impact society. You know, very chill stuff. The performances in this limited series are all incredible, and with only eight episodes this is a complete story from beginning to end told in eight hours. If you're a fan of Alex Garland's filmmaking or heady tech-driven sci-fi stories, you'll dig Devs. – Adam Chitwood


Community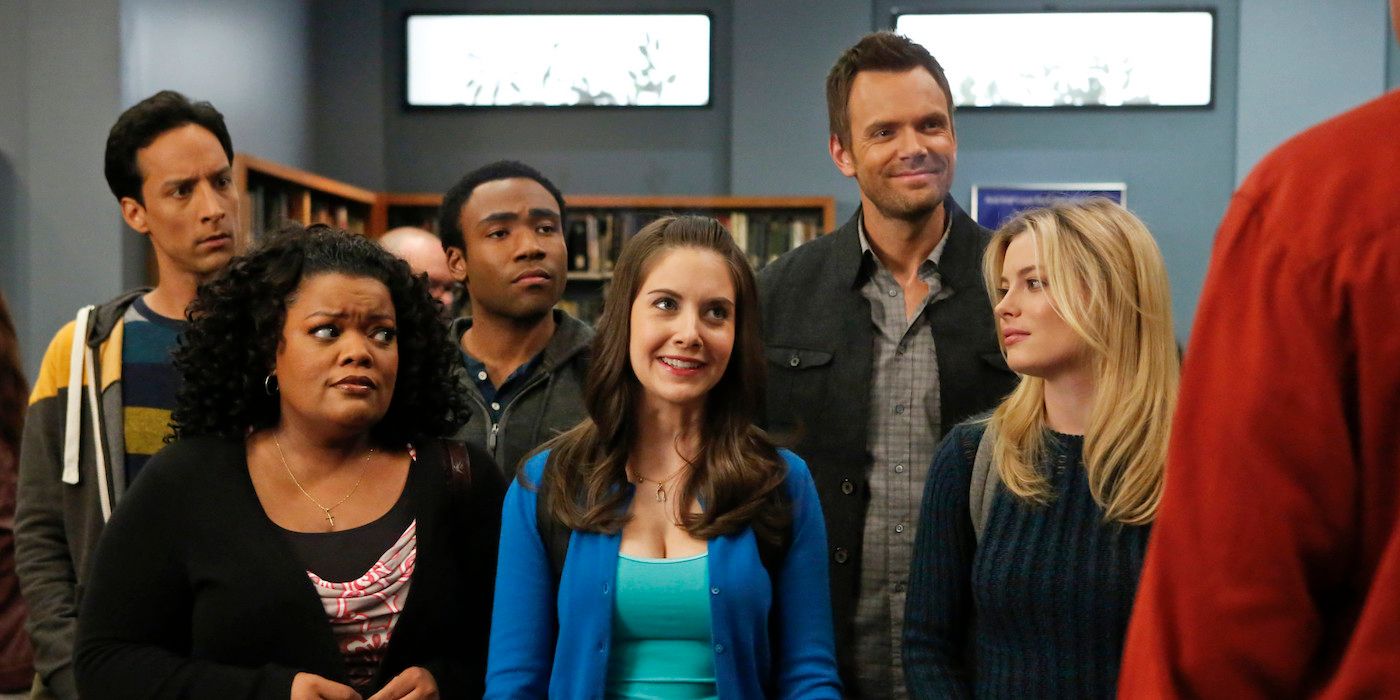 Created by: Dan Harmon


Cast: Joel McHale, Gillian Jacobs, Donald Glover, Danny Pudi, Yvette Nicole Brown, Alison Brie, Ken Jeong, Jim Rash, and Chevy Chase


Before Dan Harmon brought us Rick and Morty, he tried his hand at a more traditional network sitcom with Community. The NBC series wasn't without its many ups and downs, but its core ensemble—a group of misfits attending a community college for various reasons—remains tremendous throughout, and Harmon always managed to find the humanity in his characters. The show would get more experimental as it went along, bringing in directors like The Russo Brothers or Justin Lin to craft epic homages to famous film genres. The back half of Season 1 through Season 3 are where the show really hit its stride, before Harmon was fired and then re-hired and the writing got a bit inconsistent, but the characters are endearing enough to keep things compelling throughout. – Adam Chitwood


RELATED:


Veronica Mars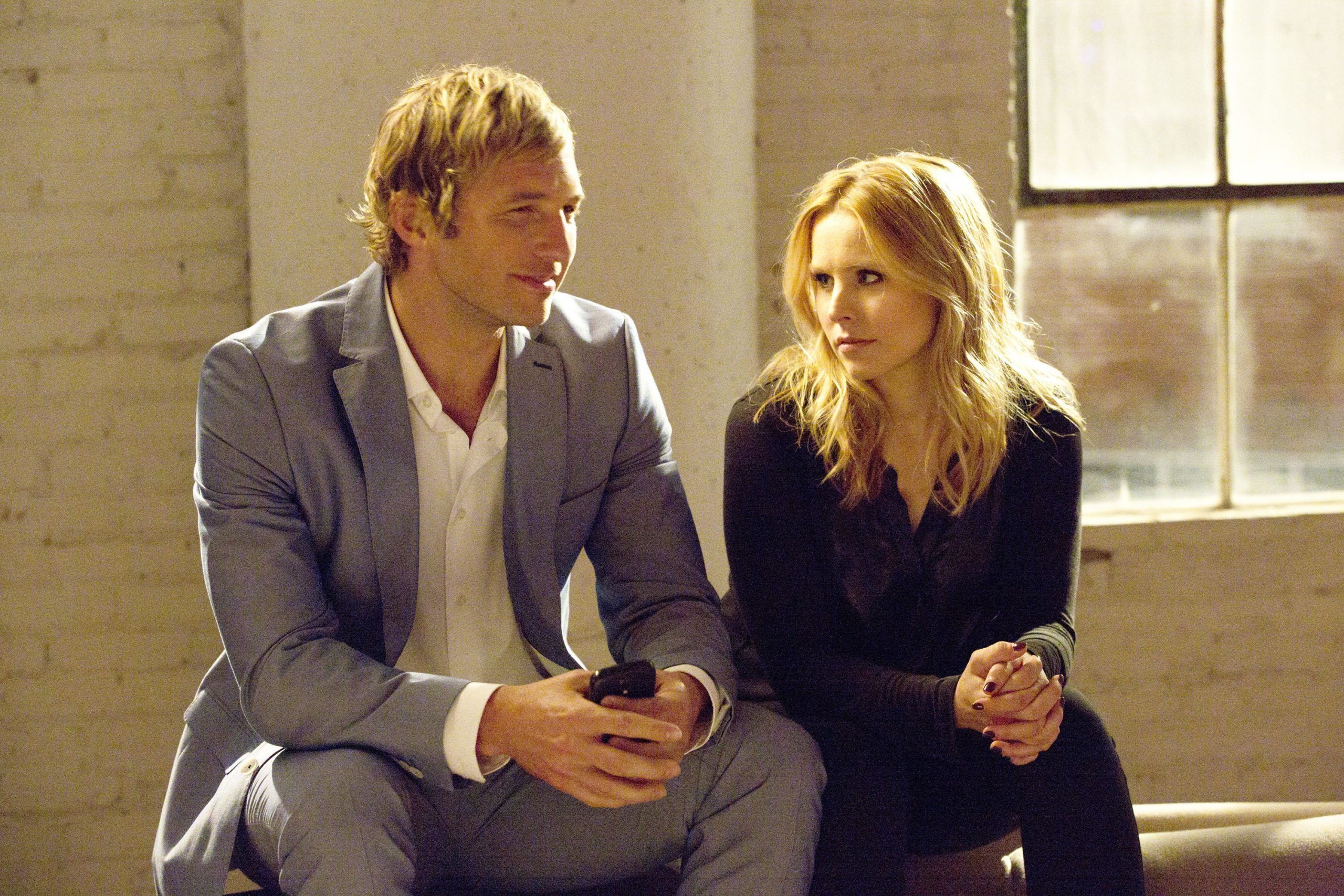 Created by: Rob Thomas


Cast: Kristen Bell, Enrico Colantoni, Percy Daggs III, Jason Dohring, Francis Capra, Tina Majorino, and Ryan Hansen


Veronica Mars shouldn't be as good as it is. There are so many ways a teen-centric private eye show can go wrong, and yet creator/showrunner Rob Thomas always keeps his series firmly planted in reality, grounded by a star-making performance from Kristen Bell. The titular high schooler never feels like a conduit for a middle-aged adult's zingers, and that's a testament both to Thomas' writing and Bell's maturity as a performer. On top of that, the mysteries are genuinely compelling, the teen drama alluring, and the ensemble is (mostly) filled out with charismatic actors who soak up the screen. Think The O.C. meets True Detective and you've got Veronica Mars. – Adam Chitwood


30 Rock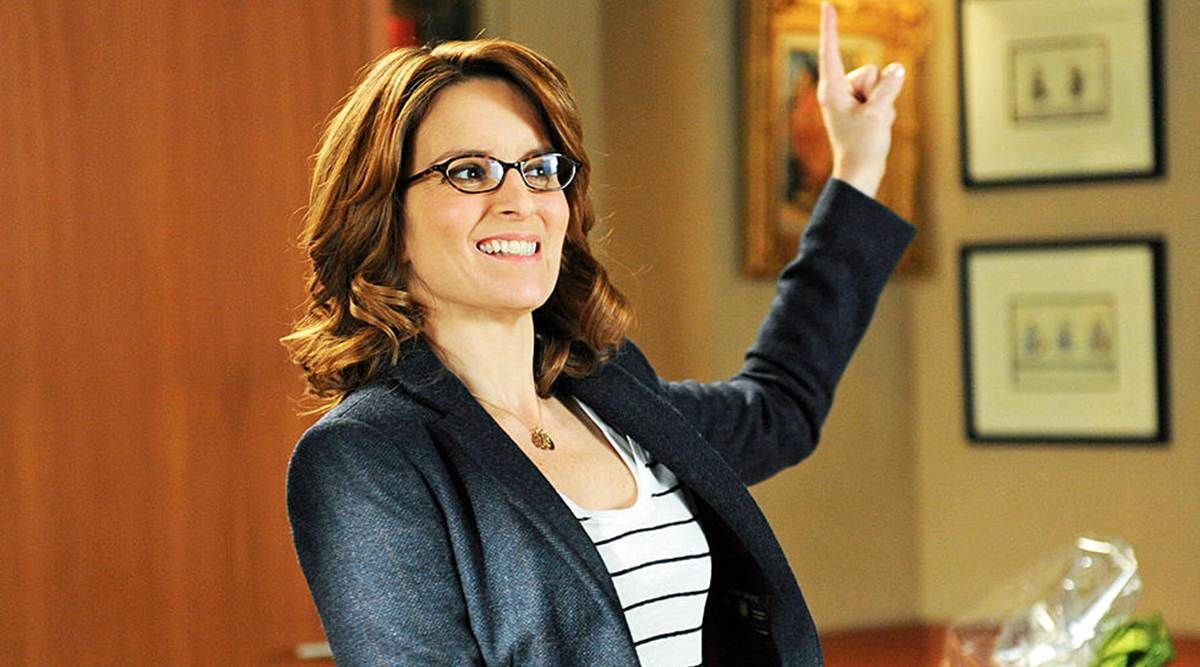 Created by: Tina Fey


Cast: Tina Fey, Alec Baldwin, Tracy Morgan, Jane Krakowski, and Jack McBrayer


When 30 Rock debuted in 2006, it was the underdog to West Wing creator Aaron Sorkin's dramatic take on an SNL-like show, Studio 60 on the Sunset Strip. But as it turns out, Tina Fey's ridiculous, slightly surreal half-hour comedy would not only outlive Studio 60, but go on to become one of the best and most iconic sitcoms of the 21st century. Fey plays the head writer of an SNL-like series, juggling her corporate boss Jack Donaghy (Alec Baldwin) and image-obsessed stars (Tracy Morgan and Jane Krakowski) all while trying to have some semblance of a personal life. The amount of laugh-out-loud jokes packed into each and every 30 Rock episode is crazy, but what endures about the series are its characters. Its lovable, strange, certifiably insane characters. – Adam Chitwood


11.22.63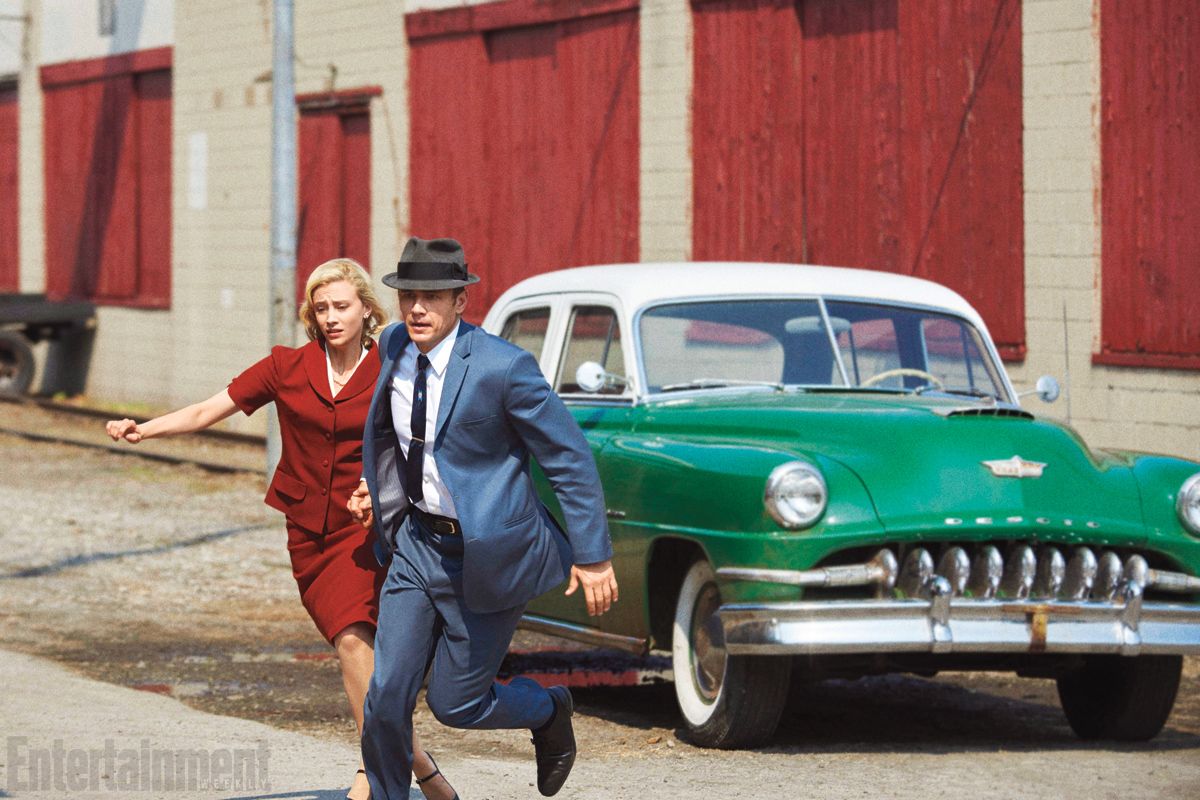 Created by: Bridget Carpenter


Cast: James Franco, Sarah Gadon, Lucy Fry, George McKay, T.R. Knight, Daniel Webber, Josh Duhamel, and Chris Cooper


If you're looking for a relatively easy binge with a beginning, middle, and end, the Hulu limited series 11.22.63 is a solid choice. Based on the Stephen King novel of the same name, the J.J. Abrams-produced series stars James Franco as an English teacher who is given the chance to travel back in time to 1960 in order to prevent the assassination of John F. Kennedy, which in turn is supposed to fix all the world's problems that occurred after that event. It's got a great sci-fi premise, but the story itself is very much a period piece and Franco anchors this thing well. At eight episodes it's not a massive investment, and it's absolutely compelling throughout. For history buffs who are also fans of time travel, with a Mad Men-esque spin, you'll probably enjoy 11.22.63 – Adam Chitwood


The Terror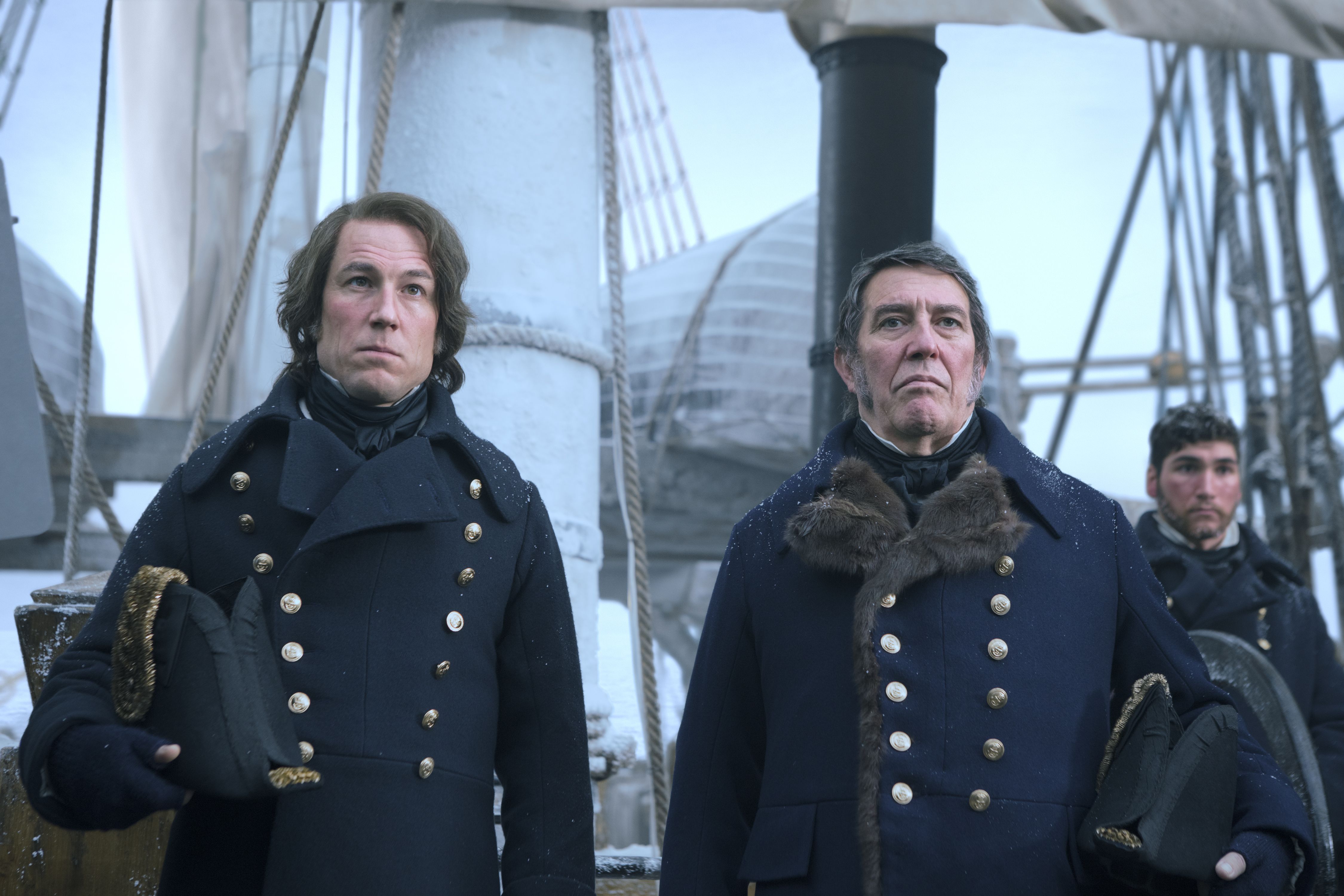 Created by: David Kajganich


Cast: Jared Harris, Tobias Menzies, Paul Ready, Adam Nagaitis, Ian Hart, Nive Nielsen, and Ciarán Hinds


The AMC horror series The Terror is one of the best horror shows from the last few years, full-stop, but it should also appeal directly to history buffs. Based on the Dan Simmons novel of the same name, the first season provides a fictionalized account of Captain Sir John Franklin's lost expedition to the Arctic in 1845-1848, in which all men on two ships died terrible deaths. The show begins with the two ships getting stuck in ice trying to cross through the Arctic, and we subsequently follow the men as they battle mutiny, malnutrition, and some kind of supernatural beast that is seemingly killing them off one-by-one. It's like Master and Commander by way of The Thing, with a hefty dose of cannibalism mixed in for good measure. It's fantastic, and comes to a genuine conclusion by the end of the first season as the series was subsequently revealed to be an anthology. – Adam Chitwood