90 Day Fiancé: Armando Suspects TLC Messed Up With HEA Tell-All Trailer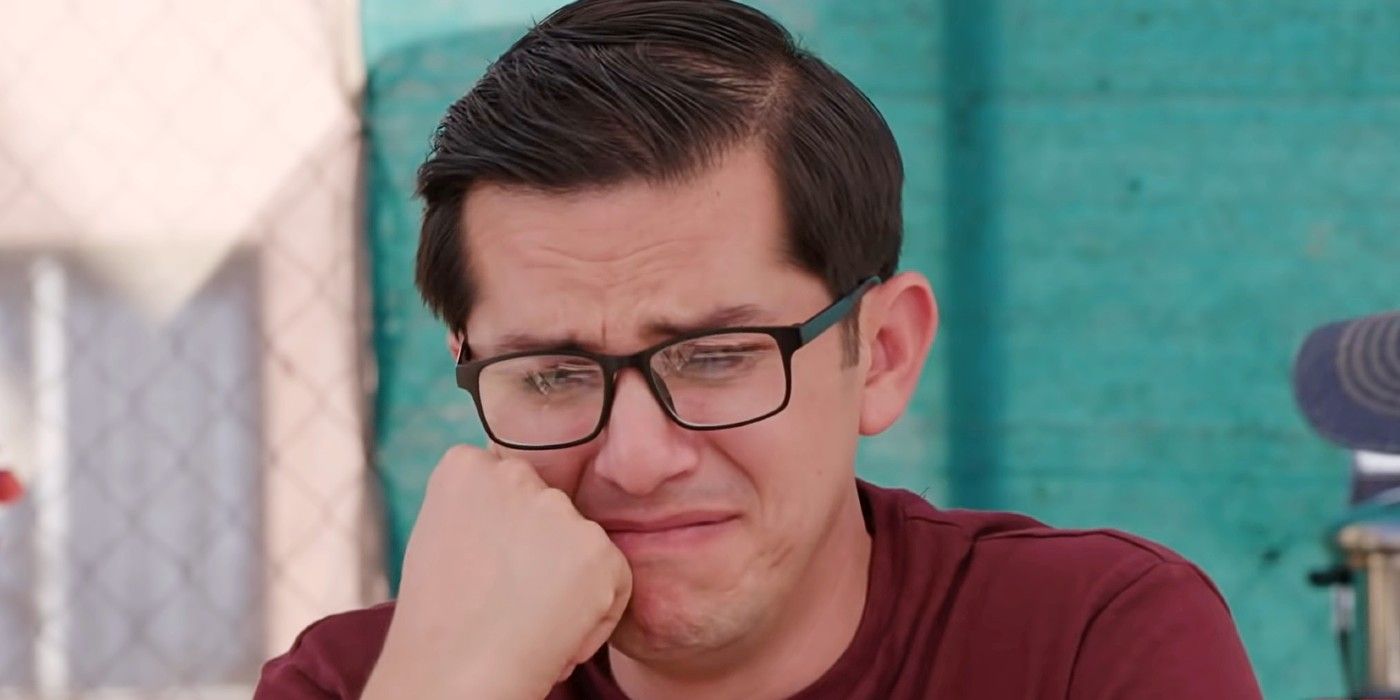 Armando Rubio, who stars in with had an odd reaction to the trailer of TLC's season 6 Tell-All. While the current season of HEA has been unsatisfactory for some fans, many were eagerly awaiting the Tell-All to reveal what's going on now with the likes of Natalie Mordovtseva, Mike Youngquist, and Trish. The season currently airing on TLC has left a lot of questions unanswered, and revealed that things may not be going well between Yara Zaya and Jovi Dufren. But why did Armando react to the Instagram post with co-star Angela Deem flashing by saying "someone messed up?"
As per the promoting the 90 Day Fiancé reunion, not a lot of the couples appear to be having a Happily Ever After, after all. Angela revealing her newly acquired breasts to the camera had most fans talking. But, things look equally rough for Mike and Natalie, who arrive at yet another Tell-All separately, as the former Ukrainian actress talks divorce and says she doesn't "give a s**t." Meanwhile, Yara suggests she might be returning to Ukraine with her baby, leaving Jovi behind, and Brandon Gibbs complains that Julia Trubkina has changed tremendously. Charlie Potthast makes a surprise entry, shocking Andrei Castravet, and Ronald Smith accuses Tiffany Franco of infidelity. Finally, Tammy appears to get into a verbal fight with Yara, and not Kalani.
Related: 
The trailer was posted to 's Instagram page, and has since then received over 173k views and more than 2,700 comments from eager Happily Ever After? viewers. Yet, one comment that stood out , Armando, who first reacted with, "Looks like things are gonna get good!" However, Armando's comment, which appears to have been taken down now, also showed him confused over why the trailer was posted in the first place. "But I think someone messed up on posting this now lol this doesn't air next Sunday," he added.
Armando's comment seemed to answer a question raised by several fans in the comments about when the 90 Day Fiancé: Happily Ever After? season 6 Tell-All is airing. As per , Part 1 of the 90 Day Fiancé: Happily Ever After? season 6 Tell-All airs Sunday, Aug. 15 at 8 p.m. ET/PT on TLC, which explains Armando's comment. This also means that episode 15 of the show airing on Sunday, Aug. 8, is indeed the finale. The Instagram post made some fans think that the Tell-All airs in the coming week, as no date was mentioned on the page itself, perhaps to keep the mystery of "when will the Tell-All air" going.
It's after the two-part 90 Day Fiancé: Happily Ever After? reunion is done airing that Armando himself, along with Kenny and the rest of his season 3 cast members, return to TLC on 90 Day Fiancé: The Other Way. The popular spin-off will premiere on Sunday, Aug. 29 at 8 p.m. ET/PT, replacing HEA season 6. While 90 Day Fiancé's will be shown talking babies and be shown planning their wedding, two new pairs – Ellie and Victor and Steven and Elena – are also making their debut in the world of reality TV.
Next: 
Source: ,