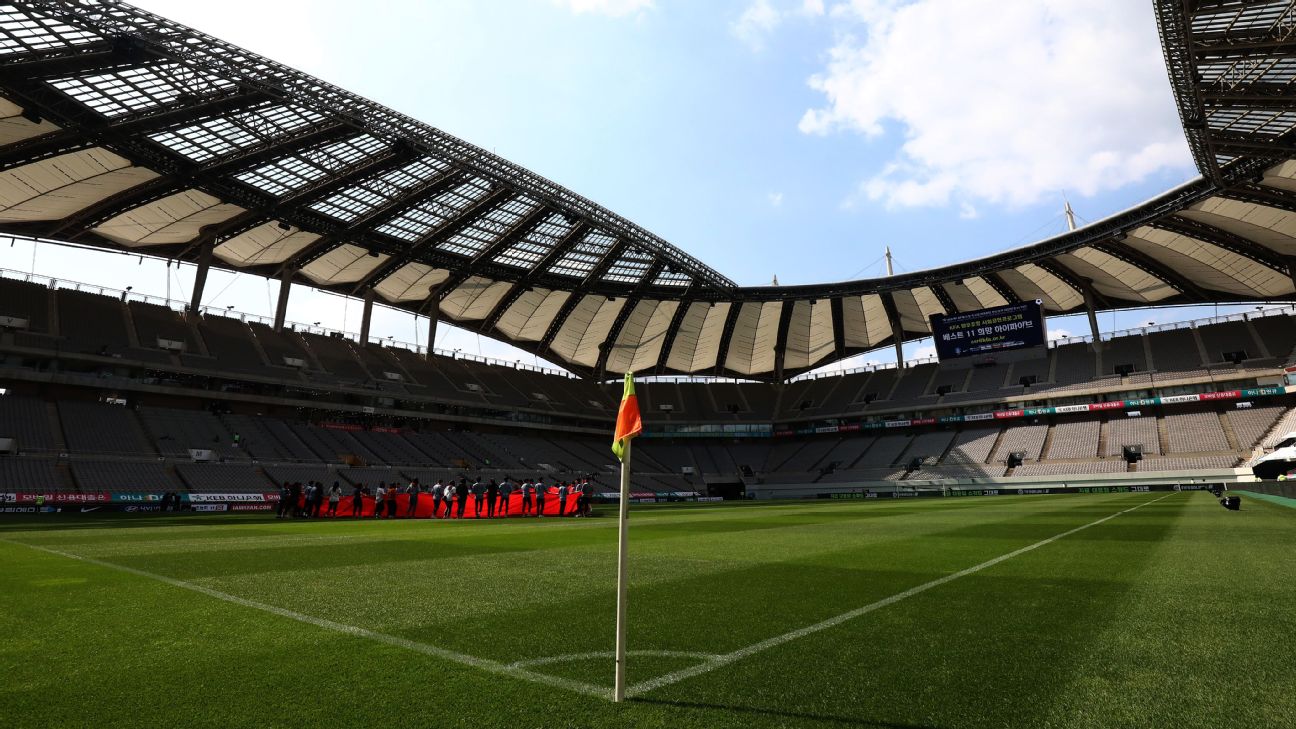 Gab Marcotti speaks about how FC Seoul inadvertently substituted supporters in the stands with sex dolls. South Korea's FC Seoul have been fined a record 100 million Korean won ($82,000) for "damaging the prestige and integrity of the league" after using sex dolls instead of mannequins to fill empty seats during a K-League match.
The club placed around 20 dolls -- some of which were dressed in the team's colours, while others held placards supporting the side -- in the stands on Sunday to make up for the absence of fans due to coronavirus restrictions.
- Stream new episodes of ESPN FC Monday-Friday...